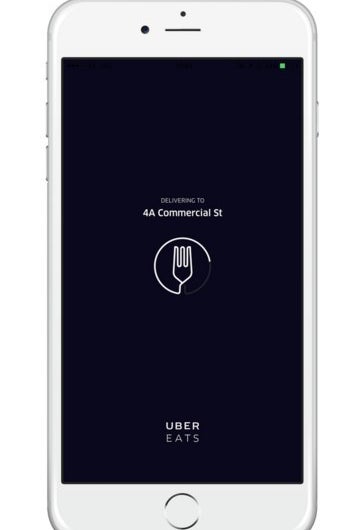 Uber has just branched out into the UK takeaway food market, going into direct competition with the likes of Deliveroo and Just Eat.
The taxi-hailing firm today launched UberEats in London, weeks after BuzzFeed News first revealed it was planning an imminent move into food delivery in Britain.
The UberEats app is now available to download, and from 12pm today customers can order food from 150 restaurants – but only in central London.
Uber said it would be pushing the service out to the rest of London and the UK "in the coming weeks" but declined to give a timeframe. It is already in 16 major cities, mainly in the US.
Food companies signed up include Mexican restaurant Chilango, Hummus Bros, Pho, and frozen yoghurt shop Snog.
There is no minimum order and delivery is available 11am to 11pm, seven days a week. More restaurants will be signed in due course, a spokesperson said.
UberEats deliveries will be made by couriers who, like Uber taxi drivers, are contractors rather than direct employees. Uber has been criticised in the past for its use of contractors but says that because the drivers are effectively freelance the service offers flexibility. It also said "hundreds" had already signed up.
GMB general secretary Tim Roache told BuzzFeed News earlier this month the company is one his top targets when it comes to fighting moves to undermine workers' rights.
Uber said it is "aiming for" a 30-minute delivery time on all orders. A spokesperson said that when the order is made the app gives an ETA and customers can track their orders on a map.