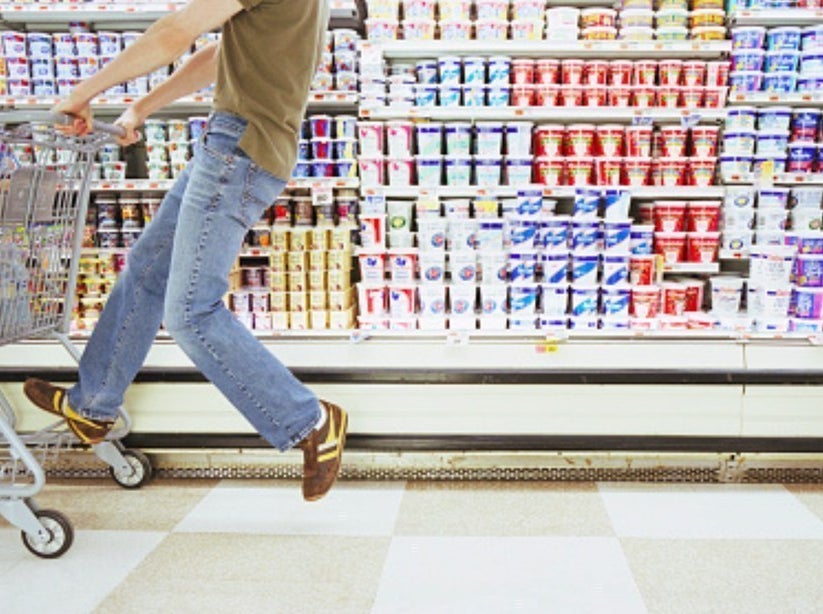 Last week, Sainsbury's announced it was calling an end to "confusing" promotions on supermarket items in a move heralded as good news for shoppers.
By August this year, it announced, it will phase out deals such as "two-for-£2" offers across its range.
Deals on unhealthy treats like crisps, biscuits, fizzy drinks, and confectionery will be the first to be scrapped in March.
The move was welcomed as a victory by consumer group Which?, which has been campaigning for several years against misleading promotions, prompting an investigation into supermarket pricing tactics by the industry regulator last year.
It prompted a flurry of other supermarkets, including Tesco and Asda, to claim they are also working to make prices more transparent.
Here's why the nation's supermarkets are scrambling to ditch the "dodgy" offers.
1. Shoppers feel ripped off by confusing deals.
Many shoppers are often attracted to big, bold promotions such as buy-one-get-one-free (BOGOF) and multi-buy offers, but even Sainsbury's admits they are "confusing".
According to research from the government Money Advice Service, more than three-quarters of shoppers regularly spend more than they mean to on a food shop because they are enticed by special offers and deals. Consumers, it said, could be "forking out an additional £1,274 over the course of a year".
Richard Lloyd, executive director of Which?, said supermarkets "create the illusion of savings that don't exist" and "manipulate consumer spending" by encouraging shoppers to splash out on deals that are not always as good as they seem.
"Retailers have been pulling the wool over shoppers' eyes with dodgy discounts that just don't stack up for years," Lloyd said.
Which? is critical of promotions where seemingly good deals turn out to be more expensive than they first appear.
For example, the body claims supermarkets sometimes offer a "special value" pack of a product that is no cheaper than buying the same volume of product in individual, regular packs.
Another tactic the body accuses supermarkets of using is temporarily hiking up the price of an individual product while running it on a multi-buy offer.
For example, a two-for-£3 offer on pizzas is made to seem more appealing by increasing the price of an individual product from £1.50 to £2 for the duration of the promotion. Then, once the promotion is over, the product price drops down again.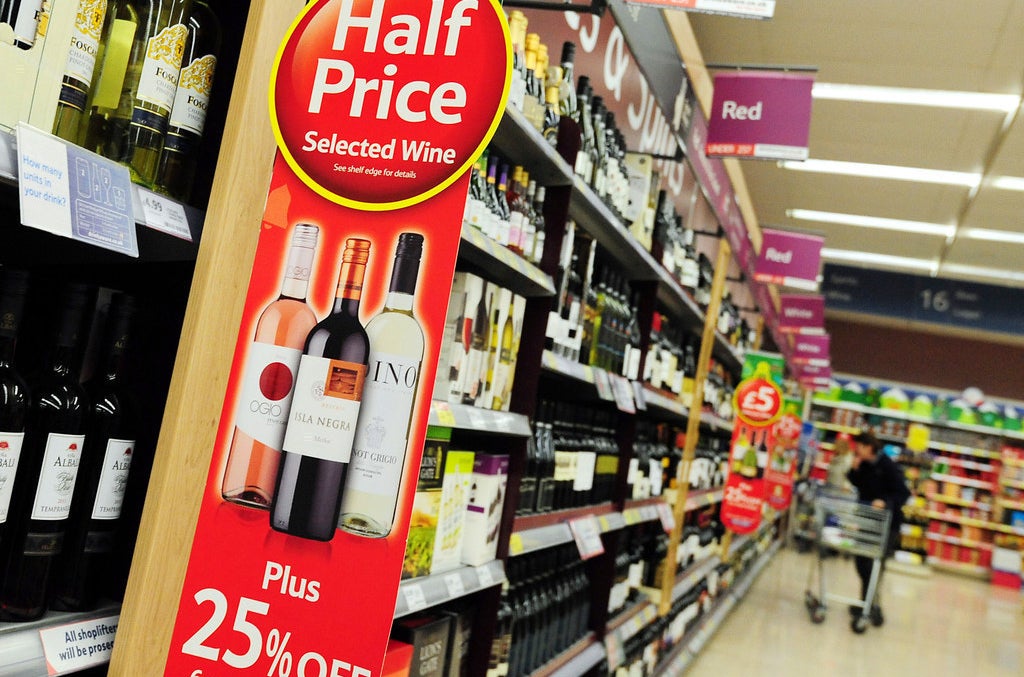 2. Authorities are keeping a close eye on supermarket prices.
The pressure heaped on supermarkets increased last year when Which? launched a "super complaint" to the Competition and Markets Authority (CMA) in April 2015 demanding action on what it said were "misleading and opaque" pricing practices.
The CMA investigated the claims made by Which? and said in October that while it found "examples of pricing and promotional practices that have the potential to confuse or mislead consumers" and therefore "could be in breach of consumer law", the issue wasn't widespread.
However, it pledged to work with businesses and government to improve pricing and promotional practices in the sector.
The Telegraph claimed last week that the CMA was planning to "take action" to crack down on promotions imminently.
The CMA told BuzzFeed News: "The idea that we're going to do some sort of blanket 'ban' on special offers is ludicrous." But the body has confirmed it will reveal details of its work with businesses in the coming weeks and it expects to lay down new guidelines.
Sainsbury's food director Paul Mills-Hicks said the deals are being binned because shopping habits have changed "significantly" in recent years, with people looking to stock up less frequently, instead buying what they need for that day – making multi-buy deals increasingly redundant.
3. Supermarkets are under pressure over Britain's obesity crisis.
"As part of our Childhood Obesity Strategy we will be looking at more ways in which we can support people to live healthier lives," Sainsbury's declared when it announced the changes.
"We need to make the healthy choice the easy choice."
Supermarkets and brands are under increasing pressure to help curb the obesity crisis and the move by Sainsbury's looks to pre-empt the government's own childhood obesity strategy, expected this month.
The strategy is expected to set out actions for the food industry on curbing obesity. It will take into account recommendations made in a report by Public Health England published in October and sets out measures such as introducing a sugar tax on soft drinks, curbing advertising of fatty, sugary, and salty foods, and clamping down on promotions.
Though the government is not expected to be sweet on a sugar tax, it could take a tougher line on promotions. In this context, Sainsbury's decision to tackle fatty foods first may not be insignificant – all supermarkets will be keen to be seen as part of the solution, rather than the problem.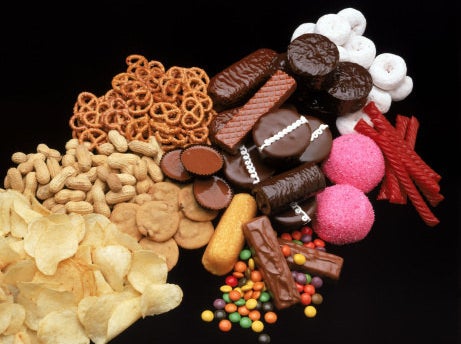 4. The "discounters" have changed how people think about price.
Tesco and Asda told BuzzFeed News they are also working to simplify how they promote offers. Morrisons stopped short of promising to make changes to its promotions but said it didn't offer BOGOF deals.
Himanshu Pal, vice president at retail analyst Kantar, said the move to simplify pricing follows a trend in the supermarket industry away from complex promotions.
This has been driven by two things, he said. Firstly, consumers want to spend less time and money in store comparing deals to find out the best offer. They value simpler basic pricing.
Secondly, Aldi and Lidl have contributed to a reset in shoppers' perception of price. The German discounters focus on a smaller range of lower-priced goods rather than complicated price promotions and as a result, consumers feel they are getting a more transparent deal.
"You could spend hours [comparing deals in store] and feel completely baffled," Pal said. "Also, shoppers are spending more on these multi-buy promotions than they want to.
"With Aldi and Lidl, if you look at their price mechanics they are about being the cheapest on shelf. If they [other supermarkets] want to compete on price then they have to compete on their turf."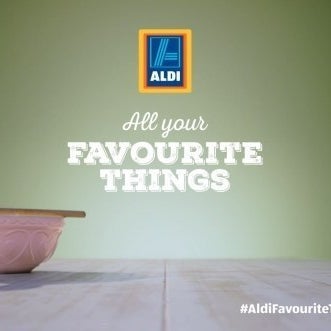 So is this the end of promotions?
Not quite. The devil is in the detail: Sainsbury's said it would phase out the "majority" of promotions except for "seasonal" offers, which could include occasions like Easter and Christmas and other deals.
The British Retail Consortium, which represents the supermarket industry, defended retailers, saying they were "committed to treating their customers fairly and to avoid misleading them in any way". "Millions" of shoppers benefited from special promotions," it said.
"Major supermarkets are working with government and public bodies to make pricing clearer and simpler for customers," a spokesperson said.