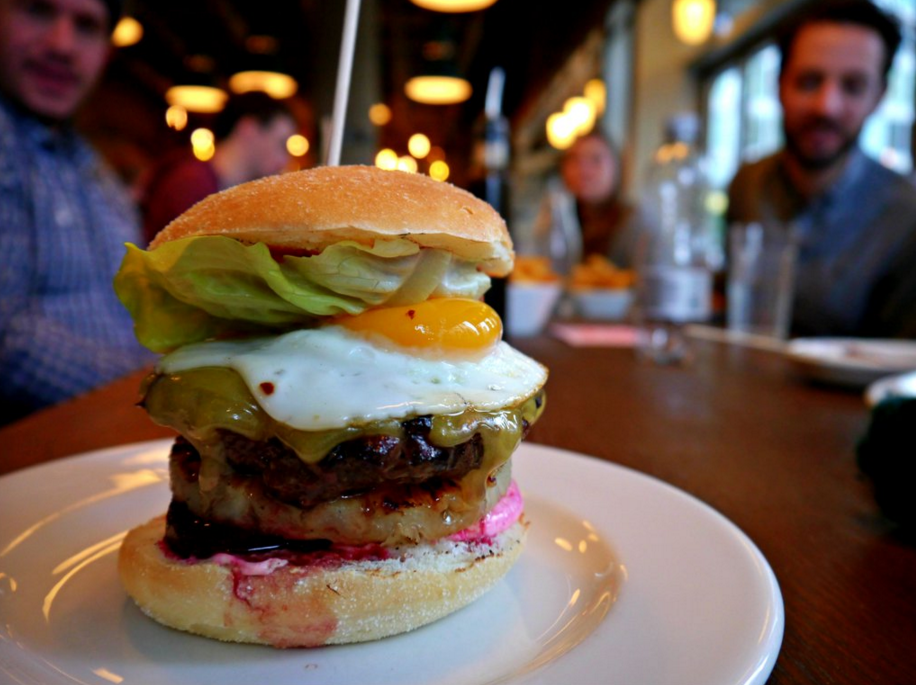 Vegetarians and vegans are calling on people to boycott Gourmet Burger Kitchen after an "offensive" pro-meat ad campaign backfired.
A series of five adverts appeared on the London underground with messages including "Cows: They eat grass so you don't have to", "You'll never forget the day you gave up being a vegetarian", and "Vegetarians: Resistance is futile".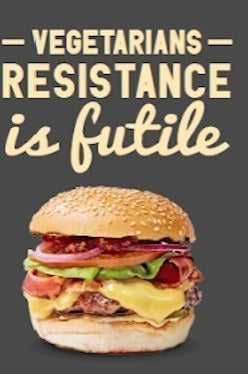 Two of the original adverts from the campaign. Gourmet Burger Kitchen would not provide hi-res images.
The burger chain has chosen to take down the adverts after the advertising watchdog was flooded with 150 complaints from people who felt "mocked" by the tone.
GBK has, however, decided to keep two of the ads running – including one that claims burgers are the "new quinoa" and another that asks: "Fancy a six ounce lettuce? No. Neither do we."
But mock-ups of the offending ads, created by a creative called Robbie Lockie, were already circulating in protest today showing the posters with the wording changed to "Cows: We kill them so you don't have to", and the hashtag #GourmetMurderKitchen.
"We've been reading the reaction to our latest advertising campaign and needless to say, we're quite taken aback," the restaurant said in a statement on Twitter.
"Our intentions were light-hearted and not meant to cause any offence, but clearly we have, and for that we apologise.
"We'll still serve beef. We'll still serve veggie burgers. But hopefully we'll not tread on anyone's toes while doing it. Best, GBK."
Some tweeters defended the chain but others were less understanding – with one saying "fuck you" and another claiming they were "disgusted".