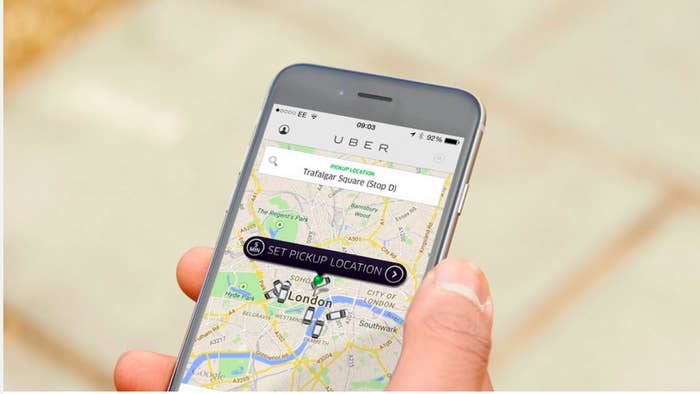 Uber has defended its use of surge pricing during Monday's tube strike, which has left thousands struggling to commute to work in London.

The taxi app has been charging in some cases 500% more for journeys because of increased demand for cars in the capital.

One user tweeted to say they had been charged £91 for a seven-mile journey, while another claimed to have been charged £111 for a five-mile journey.


As people struggled to travel across London, some accused Uber of being "the real winner" of the tube strike.
Some customers said they had been charged more than £100 for a short journey.
Other customers shared screenshots of the app on Monday with minimum fares 450% higher than usual.
This person paid 3.3 times more than the base rate and still missed his train.
The company – which works out fees based on time spent in the car, miles driven, and demand in the local area – defended its use of surge pricing during tube strikes.
A spokesperson for Uber told BuzzFeed News its "dynamic pricing" was fair. "The fare increases automatically, and only in response to real-time demand when there are not enough available cars," she said.
"Higher fares incentivise more drivers to go online so we can help more people get where they need to go. Without this pricing model there would simply be no cars available."

While the majority of customers were furious, some defended the company and pointed out its business model relies on surge pricing.
Uber also said other taxi firms had a wait time of up to an hour on Monday.

It said "many industries" use increased prices at times when they anticipate high demand, such as with peak-time train tickets, late-night taxi tariffs, and hotel rates during the Christmas season.
"Uber does not have any surcharges based on the time of day or holiday but rather dynamic pricing measures demand in real-time, adjusting fares to make sure Uber remains reliable," the company said.
It is not the first time Uber has found itself in hot water over its pricing model.

In 2014 it was heavily criticised for implementing surge pricing in Sydney, Australia, during a hostage crisis at a café.
The firm apologised, dropped the rates, and offered to refund customers affected. It is, however, sticking firm on its decision to use surge pricing during tube strikes.