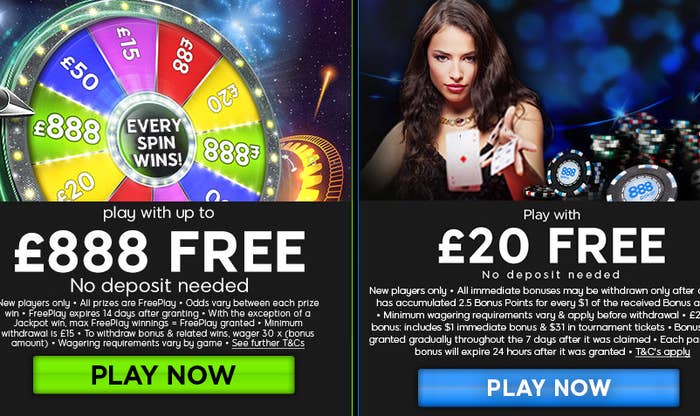 One of the UK's largest online betting companies failed to adequately protect gamblers from "harm" when a flaw in its system allowed those who had chosen to freeze access to their accounts were still able to place bets.

888, which runs casino, poker, sport, and bingo gambling sites, has been handed a record £7.8 million fine by the Gambling Commission, which said it had uncovered "serious failings" in the organisation's handling of vulnerable customers.

Betting firms are required to have processes in place to protect consumers at risk of addiction, which includes enabling people to "self-exclude" across all platforms. This option is typically taken up by someone who recognises their gambling might be spiralling out of control.

In the case of 888, it was found that more than 7,000 customers who had self-excluded were still able to access online bingo as a result of a technical error for a "prolonged" period of 13 months.

The company raised the alarm itself, prompting the industry regulator to open an investigation that found 888 did have self-exclusion procedures in place but that those procedures were "not robust enough".

It also found the company had failed to recognise "visible signs" of problem gambling, including one customer who staked more than £1.3 million during the period.
"The lack of interaction with the customer" – who it later emerged had stolen £55,000 from their employer to fund their betting – raised "serious concerns about 888's safeguarding of customers at risk of gambling harm", the regulator said.

Sarah Harrison, Gambling Commission CEO, said safeguarding consumers was "not optional" and that the penalty reflected "the seriousness of 888's failings to protect vulnerable customers".

The fine includes repayment of the deposits made by self-excluded customers, compensation to the employer from whom money was stolen, and over £4 million to be paid to a socially responsible cause that tackles gambling-related harm, the commission said.

It has also ordered an independent audit of 888's customer protection procedures.

In a statement, the company said it "regrets" the "historic failings" and accepted the conclusion of the review. They said it had since taken significant lengths in order to address the concerns and prevent the issues from reoccurring, including training staff to identify and interact better with vulnerable customers.

"888 has always been focused on providing a safe and fair online gaming entertainment for our customers," the statement read. "The review highlighted some areas for improvement in 888's tools and processes and we have swiftly taken action to address these issues."