This Clothing Brand's Advert Has Been Called "Socially "Irresponsible" For Its Depiction Of Young Women
Pretty Little Thing has been slammed by the Advertising Standards Authority for portraying young women that the regulator said looked under 16.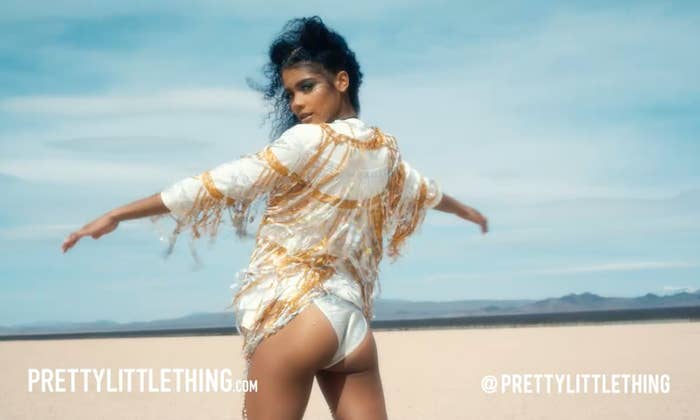 Pretty Little Thing, the fashion website, has been slapped on the wrist for portraying a young woman who appeared under 16 in a "sexually suggestive" way.
The Advertising Standards Authority (ASA), the regulator responsible for advertising in the UK, said the brand had broken the rules by being socially "irresponsible". It told the retailer not to show the ad again.

A member of the public had complained about the TV advert, which shows two girls in a desert setting wearing festival-themed clothes. The complainant said they believed the models featured looked like underage teenagers.
Pretty Little Thing declined to comment to BuzzFeed News but said in its defence to the ASA that the models were in fact in their twenties.

The brand also denied that they were portrayed in a sexualised manner and defended it as "fun" with a "bright and happy theme".

Nonetheless the ASA said the the young women were presented as "juvenile and mischievous" and that their mannerisms portrayed them as younger while the ad "drew attention to their chests and bottoms".

Furthermore, one model had "smooth facial features, doe eyes, long lashes and a lean frame which gave her a very youthful appearance", the ASA said.

"Given the reasons set out above, we considered that the ad portrayed a model who appeared to be under 16 in a manner that was sexually suggestive. We therefore concluded that the ad was irresponsible."

Members of the public also complained about a further two Pretty Little Thing adverts, but the ASA said it had found that the brand had not broken the rules in those instances.