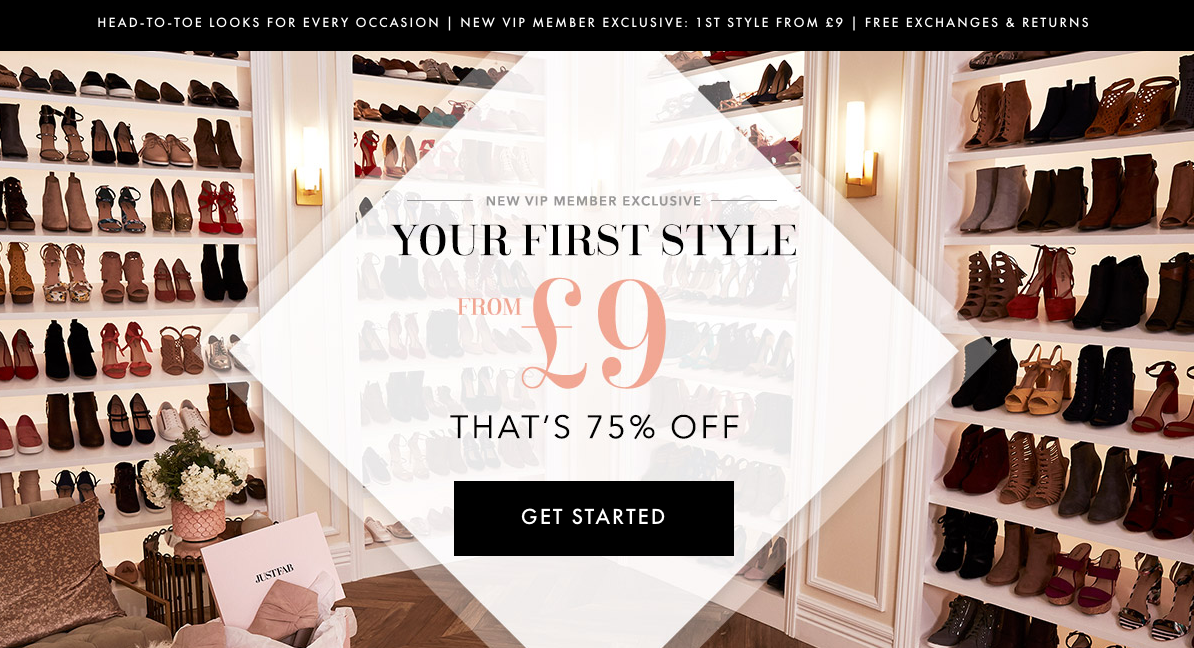 The UK's advertising watchdog has banned two adverts from JustFab, one that appeared on the shoe retailer's website and another on social media, after it found they had misled customers.

In its ruling, the Advertising Standards Authority said the adverts, which offered "exclusive VIP membership deals", broke advertising rules because it was unclear that by signing up to the offer consumers would also be enrolled on a £35-per-month subscription contract.

The ASA found that the ads did not make it sufficiently clear to consumers the specific action they needed to avoid the monthly fee.
"...We considered that this was material information, which should have been prominently presented on the registration page itself," the ASA said in its report.
It also stated that information about the monthly subscription free should have been made clear "specifically before consumers clicked on the box agreeing to the terms and conditions", so consumers could be "fully aware prior to creating an account the obligations they would be agreeing to if they enrolled as a 'VIP' member upon purchasing their first pair of discounted shoes".
This is the fourth time since 2013 that the ASA has banned an ad by JustFab or its sister brand Fabletics. The watchdog has also fielded 69 complaints about both brands, it confirmed to BuzzFeed News.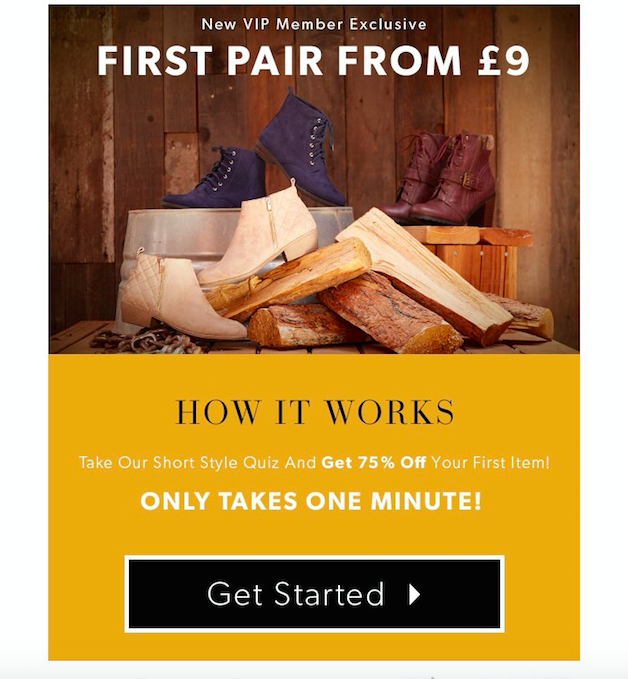 Earlier this year, BuzzFeed News reported how some customers felt "scammed" by JustFab, owned by US company TechStyle Fashion Group, which is also parent company to Kate Hudson's Fabletics sportswear brand.

JustFab operates a subscription model that enrols customers into a £35 monthly rolling "VIP membership" in exchange for credits to be spent on the site.

At the checkout, customers who opt to complete the purchase as a VIP can buy shoes for just £9, often a 75% discount on the original price, which opts them into the subscription.

JustFab has insisted this is made clear, but many customers complain on social media about signing up to the scheme unknowingly and say they have been "caught out" by the charges, in some instancing only noticing months later they had been charged in some instances hundreds of pounds.

BuzzFeed News interviewed more than a dozen customers for the report, the majority of whom said they were unaware they had opted into the subscription until they had been charged. Several said they struggled to get refunds, and those who said they had knowingly opted in to membership said they subsequently had difficulty cancelling accounts.

Dealing with the firm's customer services, which are in part based in the Philippines, was a "nightmare", one person said. At the time a spokesperson defended the subscription, saying "JustFab has millions of members worldwide who love our brand and business model" and that it "constantly strives to improve our messaging for the benefit of our members and non-members".

Commenting on the ASA ruling, a spokesperson for JustFab told BuzzFeed News: "JustFab is pleased work with the Advertising Standards Authorityto establish standards in the ecommerce industry. We are deeply committed to delivering the highest levels of member satisfaction, which is driven by consumers making an informed choice when joining our VIP membership program.
"In the past 24 months, JustFab UK has had close to 10 million visitors and processed over 3 million orders. During that same time frame, we have been notified of only 5 advertising complaints to the ASA and have worked with Trading Standards to set benchmarks for membership commerce. Though we will never stop improving the way we work with our customers, we are proud of the standards we have set so far."