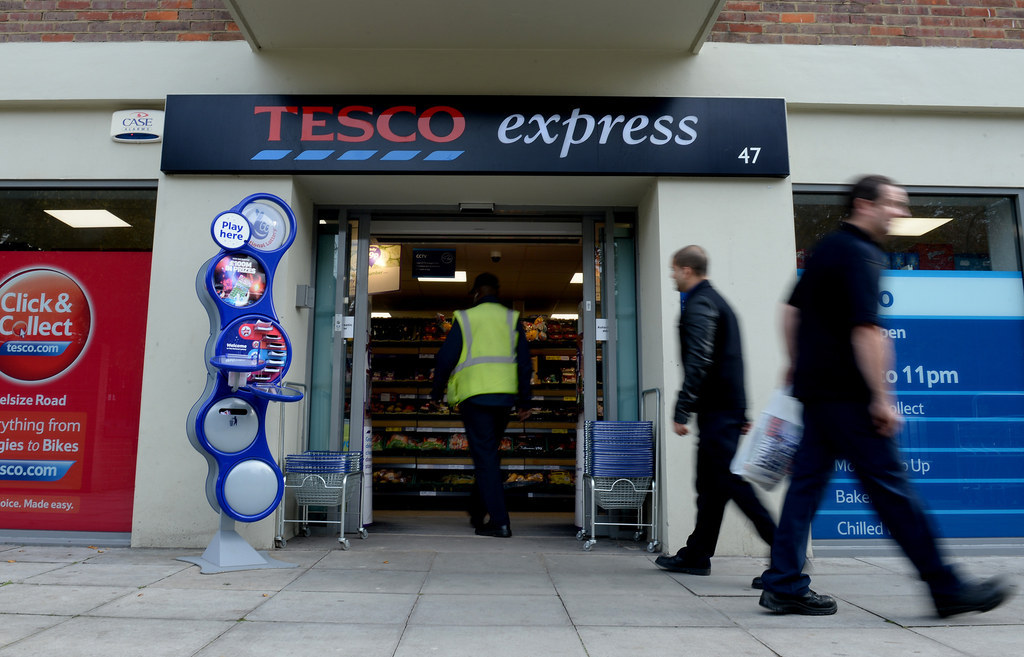 The retail giant Tesco announced today it is making changes to the way it pays staff.
From July, the hourly rate for staff on the basic rate of pay will increase to £7.62 per hour – 42p above the national living wage set to be introduced in April – but the rate of pay for night staff as well as some weekend and bank holiday workers will be slashed.
Night workers, who currently get paid a premium from 10pm–6am, will have to work an extra two hours before the extra pay kicks in.
Staff who are paid double on weekends and bank holidays will have their pay cut by 25% to 1.5x the standard hourly rate. The changes are to simplify pay and bring the rates in line with new workers, who already get paid the lower rate, Tesco said.
Those affected by the cuts are likely to have worked at Tesco the longest, a spokesman said, and would have come in on an earlier iteration of the contract.
Tesco said it worked with the USDAW union and colleague representatives to agree the deal and that the changes would positively impact the majority of staff.
But on social media not everyone was happy with the changes.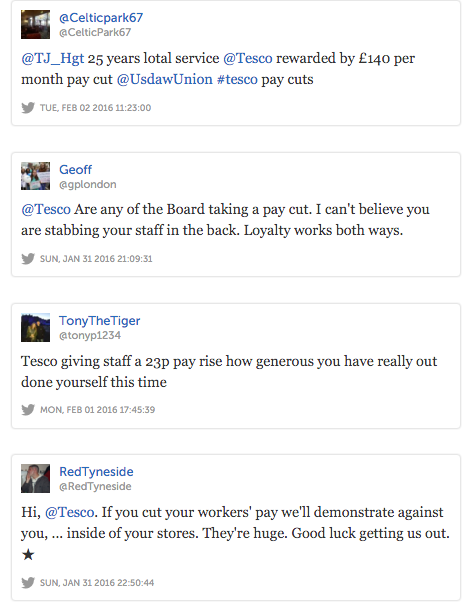 Tesco acknowledged that around 15% of staff would be negatively affected by the changes but said these workers will be given a "lump sum" payment to make up for up to 18 months of pay difference.
"We remain absolutely committed to rewarding our colleagues with a pay and benefits package they really value, including a pension, colleague discount and 5% turnaround bonus," said Matt Davies, Tesco UK CEO.
Pauline Foulkes, USDAW national officer, added: "We believe that the deal is the best that could be achieved in the circumstances and represents a significant investment in pay and benefits. ... The total reward package for Tesco staff is higher than the living wage and remains one of the best in retail."