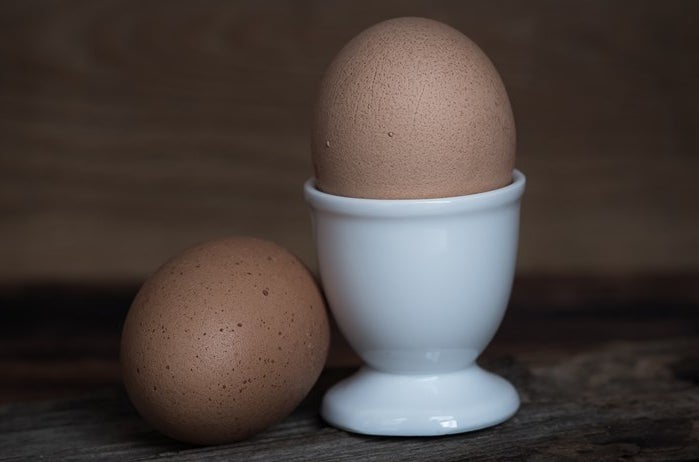 Tesco has announced it will stop sourcing caged hen eggs from 2025.
The UK's biggest supermarket made the commitment on Wednesday and said it will only sell barn, free-range and organic eggs by that date.
It conducted a detailed review of its egg-sourcing strategy to phase out the estimated 600 million caged eggs sold each year to "ensure sustainable sourcing, and improve animal welfare", it said.
"Enriched cages", which provide birds with small nesting, scratching, and perching areas, have been used widely since battery cages were banned in 2012 and are said to be more cost-effective than free-range production.
Tesco's commitment follows mounting pressure for retailers to stop selling eggs from hens in cages.
Competitors Sainsbury's and Marks & Spencer do not sell caged eggs and
discounter Aldi also made a pledge in May to stop by 2025.
In March, 14-year-old schoolgirl Lucy Gavaghan started a petition calling for Tesco to stop selling caged eggs that gained 280,228 signatures.
Lucy told BuzzFeed News at the time she was petitioning Tesco as the market leader to pressure other major supermarkets, including Morrisons and Asda, which have remained tight-lipped on whether they plan to also stop selling caged eggs, to follow suit.
Tesco said it had already been conducting an ongoing review of egg sourcing prior to the petition but that it "helped sharpen the focus".
Matt Simister, Tesco's commercial director for fresh food, said the retailer would need until 2025 to phase out the caged eggs to give its suppliers sufficient time to make changes to their farming systems.