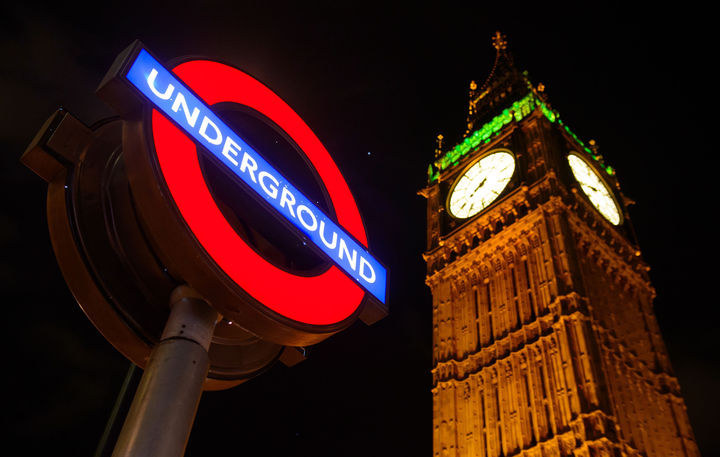 There has been a dramatic rise in reports of sex offences on the London underground, BuzzFeed News can reveal.
Five-year data, obtained from the British Transport Police through a freedom of information request, shows a steady rise in instances of criminal sexual behaviour being reported on London's busiest transport network. It also highlights which stations have the highest frequency of alleged attacks.
Groping, public masturbation, public exposure, rubbing, leering, and rape are some of the offences nearly 2,000 people have reported happening on the London underground since 2010, the figures show.
But the British Transport Police fear up to 90% of attacks go unreported, meaning the true number could run into the tens of thousands.
Over five years, reports nearly trebled from 198 in 2010 to 564 in 2015, with a 52% increase between 2014 and 2015. Over the period there were 11 reports of serious sexual assaults involving penetration.
While the overwhelming majority of the 1,899 documented offences were against adult and teenage women, there were 58 against men and offences against male victims more than doubled from nine in 2014 to 21 last year.
The number also includes 23 offences against young children since 2010. There were three offences reported against children in the first month of 2016 – the average for a year.
Paul Curry for BuzzFeed News / Via buzzfeed.com
Use our interactive tool to see how safe your commute is.
Laura Bates, campaign founder of the Everyday Sexism Project, said the high number of female victims is a consequence of society "normalising" abuse against women.
"One of the biggest [issues] is that women don't realise they can report it," she said.
"I think there's a real sense of normalisation and impunity that can be magnified on public transport. Often it's very busy, which can cause confusion, and so jammed a woman can't turn around and see what has happened.
"There's also a sense of vulnerability [on public transport] and we hear of cases where women have been cornered."
The Everyday Sexism Project encourages women to come forward to report abuse. Bates said it has received around 3,000 reports of harassment, groping, touching, and even some instances of rape since it was founded four years ago.
Bates works alongside the British Transport Police, Transport for London, and other groups on Project Guardian – a strategy group that aims to stamp out sex offences on public transport and estimates that 10% of the millions of passengers experience "unwanted sexual behaviour".
In April 2015, the project ran an advert called "report it to stop it" showing a woman being groped by a man on a tube train. The British Transport Police said there was a rise in reports following the broadcast, though a spokesperson was unable to say how much of this could be attributed to the ad.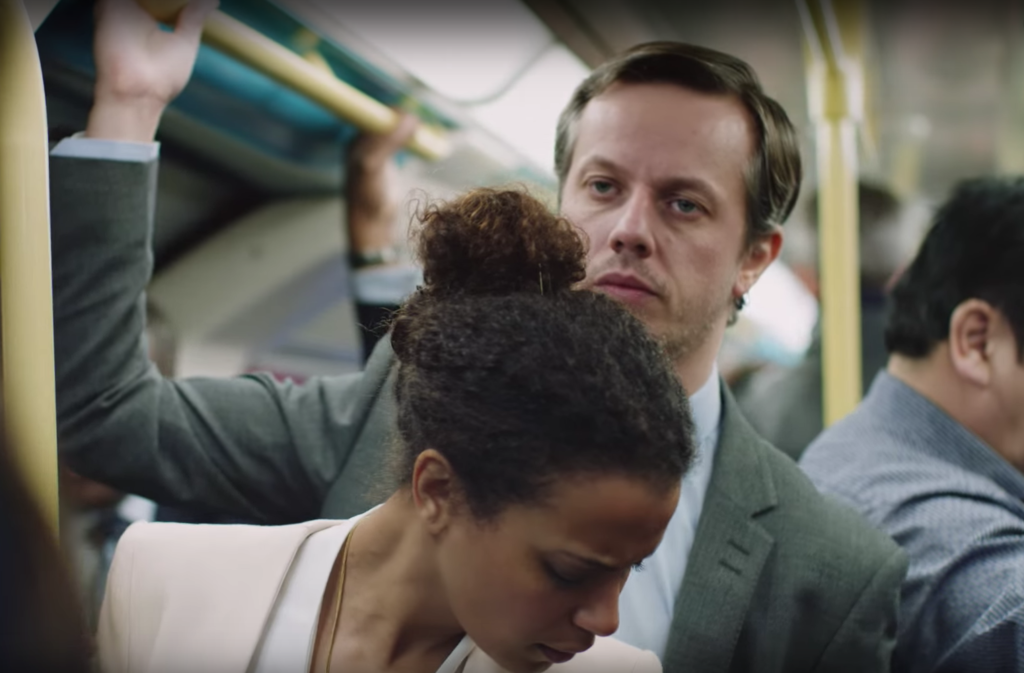 Analysis reveals that the Central, Piccadilly, and Northern lines have the highest frequency of reported attacks.
Of all the tube lines, the Central line was found to have had the highest frequency of reported offences with over 500 over five years. The Piccadilly, Northern, Victoria, and Jubilee lines each had more than 200 reported crimes.
In terms of stations, Liverpool Street and Oxford Circus had the highest number, followed by Bank and Monument, Stratford, and King's Cross.
Adjusted to reflect reported attacks per million customers, Chigwell station in Essex had the greatest number of reported offences followed by Moor Park and West Ham. Hyde Park Corner, Bethnal Green, North Ealing, and Highbury & Islington stations also had a higher number of alleged sex crimes.
The data also shows that the majority of reported offences happen during rush hour at 8am and 6pm, with a spike between the hours of 9pm and 11pm.
Chris Applegate for BuzzFeed News / Via buzzfeed.com
Use our interactive tool to see how safe your commute is.
"Sexual assault on public transport or in any public space is completely unacceptable," Maria Miller MP, chair of the women and equality committee, told BuzzFeed News.
"To make sure the police effectively tackle this problem, people need to feel confident in reporting these crimes. The number of people who are failing to report these offences needs to be looked at further.
"Too often women have to endure unwanted attention and in some cases unwanted sexual advances and assaults. We can't allow this sort of criminal behaviour to become an accepted part of everyday life for men or women."
London is not the only city in the UK with a sex-crime issue on public transport. Police in Birmingham set up Project Empower in 2014 after a rise in attacks on buses, from 115 in 2012–2013 to 129 the following year. The project estimates that 95% of offences go unreported. Similarly, a 6% rise in overall attacks was reported in Greater Manchester, indicating the issue is very widespread.
The British Transport Police said that in London, most sexual offenders were "opportunistic".
"We combat sexual offences by establishing patterns and introducing plain-clothes and high-visibility officers to patrol the network to identify offenders and prevent crime every day," a spokesperson said.
"We also use high-profile policing strategies to deter offenders and maintain peace of mind for passengers. We also work very closely with Transport for London to make stations and trains safer, and we use CCTV to deter and catch offenders."
British Transport Police would not disclose how many convictions had been made since 2010 but said it had received more than 29,000 texts to its 61016 report number from passengers reporting crimes of all natures.
Superintendent Chris Horton told BuzzFeed News: "British Transport Police is absolutely committed and determined to tackle all forms of unwanted sexual behaviour on the rail and underground network.
"We have worked hard in recent years to send a clear message to victims of sexual offences that they will be taken seriously and we will investigate offences.
"Despite this we still believe that sexual offences is a crime that largely goes unreported... We encourage people to report any form of behaviour that makes them feel uncomfortable – that could be rubbing, leering, sexual comments, indecent acts, or more serious sexual assault."
"We take every report of unwanted sexual behaviour seriously and our specially trained officers work hard to find those responsible, by speaking with witnesses and reviewing the extensive CCTV available to us on the rail network."
"If you are a victim of an offence, text British Transport Police on 61016."