Rory McIlroy Withdraws From Rio Olympics Due To Concerns Over Zika Virus
The golf star said he was pulling out of the 2016 Games because "my health and the health of my family comes before anything else".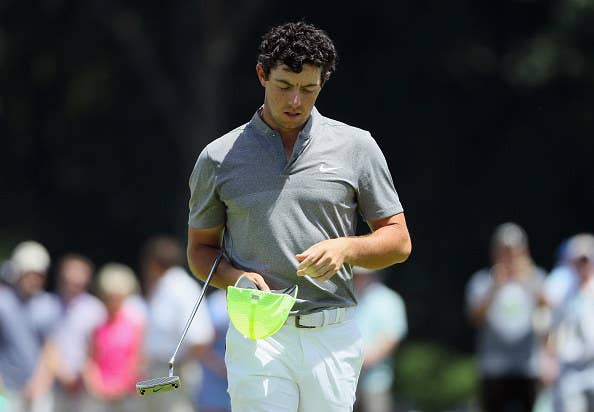 Rory McIlroy has announced he will not be participating in the Olympic Games in Rio due to concerns over the Zika virus.
His withdrawal, for which he cited personal reasons, heaps further pressure on the Olympic Committee as he joins a number of other athletes who have pulled out amid similar worries.
Fellow golfers South African Charl Schwartzel and Australian Marc Leishman have also withdrawn. This year will be the first time golf has been included in the Olympics for more than 100 years.
This is McIlroy's full statement:
"Even though the risk of infection from the Zika virus is considered low, it is a risk nonetheless and a risk I am unwilling to take," the four-time major winner said.
Responding to the news, the Olympic Council of Ireland (OCI) sought to dampen fears over the virus and said it was "extremely disappointed".
A spokesperson told the Irish Independent: "The OCI is extremely disappointed not to be taking Rory with us to Rio. However, as we have always said, it is down to the individual and of course we respect his decision, which he has taken for personal reasons.
"Rory was set to be one of the big stars of Rio 2016, but now there is an opportunity for another Irish golfer to take up the chance to become an Olympian and participate in golf's historic return to the Olympic Games after a 112-year absence."
The World Health Organisation declared a public health emergency over the Zika virus in February.
Richard Budgett, medical and scientific director at the International Olympic Committee said the organisation "fully respects" McIlroy's decision but stressed the World Health Organisation has stated there should be no "general restrictions on travel to Rio".
"It should be noted that the Olympic Games Rio 2016 will take place during the winter months of August and September, when the drier, cooler climate significantly reduces the presence of mosquitos and therefore the risk of mosquito bourn infection," he added.
On Thursday, the Northern Irish golfer Graeme McDowell also announced he would not attend the Olympics.