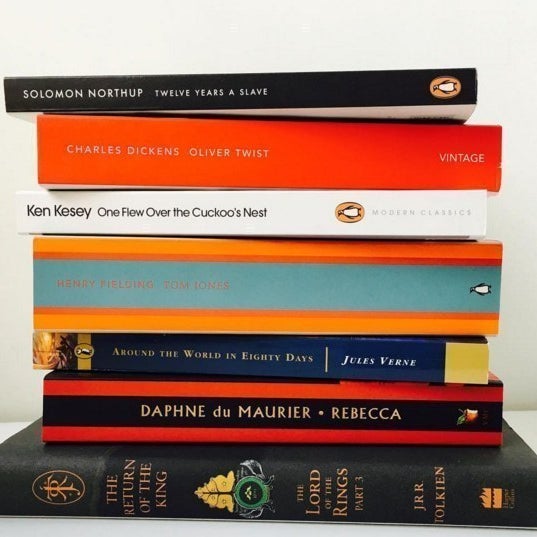 Sales of paper books rose 8.5% in 2015, the first sales spike in five years, according to new figures provided to BuzzFeed News.
E-book sales increased 3.1% to £362 million, meaning the pace of growth in paper books was more than twice as fast.
The increase in sales of physical books bucked a trajectory of longterm decline, which has seen sales tumble from £1.7 billion in 2010 to £1.5 billion in 2015.
Market researcher Nielsen, which provided BuzzFeed News with the figures, said the numbers appeared to show that the decline in book sales was a "temporary" fall driven "as much by economic factors" as the "overplayed 'death of print' theory due to digital formats."
Andre Breedt, director at Nielsen, said while the rise in sales had not been driven by one single category alone, "colouring books and nonfiction are doing particularly well".
"Each year, there's usually one book or category that stands out, whether Dan Brown, Fifty Shades or, currently, adult colouring books," he said.
The figures reflected the fact that while e-books "have some advantages" over paperbacks, he said, they are not appealing enough to "override the physical nature of books that has appealed for centuries".
"People have always loved physical books," Breedt added. "It's simple: As the economy recovered, so have print book sales."
James Daunt, the CEO of the UK's largest bookshop, Waterstones, told BuzzFeed News that the industry was now in "better shape" and had been recovering for the past 12–18 months after several years of struggle as the industry battled the recession as well as the initial onslaught of e-books.
"We were in a very dark place," he said. "And two years ago it was difficult to see how the bulk of bookshops [across the industry] were going to survive – and that's simply not the case any more."
However, he said while the Kindle "accelerated" the digital transformation, many of booksellers' woes were tied to the fate of the high street and the wider retail landscape, which had been squeezed by tightened consumer spending since the 2007 recession. People are now "enjoying the shops again", he said.
Philip Jones, the editor of industry magazine The Bookseller, added that the industry-wide sales rise was due to a "mixture" of factors, including the stabilising of the "digital transformation", which had seen e-books rise rapidly but then "plateau" with the market well established.
The trend for adult colouring-in books and higher-end reads that could not be replicated in digital formats were also driving growth. Independent shops that were "beautifully designed and curated" were also benefiting from the curiosity of hipster millennials, he said.
In the way "coffee shops became hipster-led", bookshops were being shaped by a "generation who like beautiful books", he added.