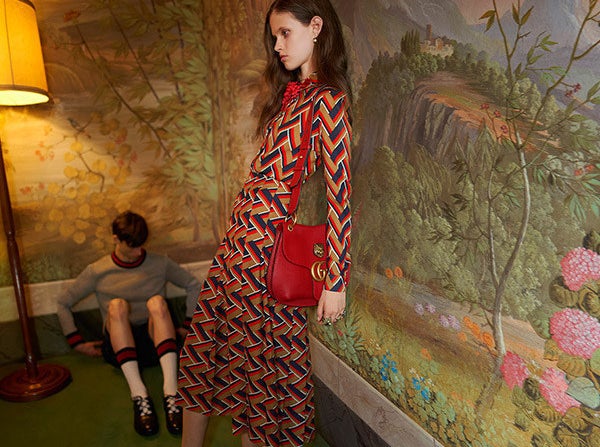 Gucci has defended its use of slim models after the UK's advertising watchdog banned two still images that appeared at the end of a video advertisement on The Times newspaper online.
The Advertising Standards Authority (ASA) said the images were irresponsible after a viewer said the models were "unhealthily thin".
Gucci said that while it had noted the ASA's decision, it was "not in agreement" with it, adding: "We take our responsibilities as an advertiser very seriously in the way models are selected for and presented in our advertising campaigns."
The fashion giant also said the ads were directed at "an older, sophisticated audience" and that perception of thinness was subjective. Instead, because there were no bones visible, for example, Gucci argued the models were "toned and slim".
However, on Twitter people hit out at the company's response.
One said older audiences did not want "emaciated zombies as clothes hangers", while others said using thin models was "not good" for vulnerable teenagers.
Another user said Gucci should take "another look" at the pictures before making the claim that unhealthy thinness was subjective.
The ASA said it has told Gucci to ensure the advert, which ran in December 2015, does not appear again and that future images are prepared "responsibly".
"We considered that [one of the models'] torso and arms were quite slender and appeared to be out of proportion with her head and lower body," it said in the ruling.
"Further, her pose elongated her torso and accentuated her waist so that it appeared to be very small. We also considered that her sombre facial expression and dark make up, particularly around her eyes, made her face look gaunt."