Young People Are Becoming More Tolerant About Race And Immigration, Study Finds
A report by advocacy group Hope not Hate has found British attitudes to race, immigration, and migration are becoming more positive – but deep cultural tensions remain.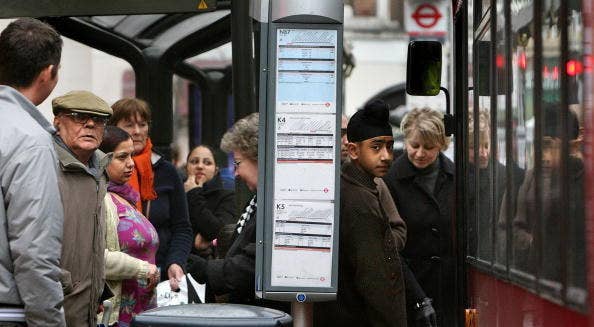 British people, especially those aged 18-24, are people are becoming more tolerant towards multiculturalism, according to a new study on factors driving fear and hope.
The report, co-authored by Professor Robert Ford from Manchester University and Nick Lowles, CEO of advocacy group Hope not Hate, compared the views of more than 4,000 people today with those of 2011.
It divided those polled into six "tribes" of thought, including two who are positive towards immigration and a multicultural society and two who are strongly opposed.
The remaining two, it said, were in the middle, with one predominately working-class group expressing economic anxieties around immigration and the other, more affluent group expressing concerns around integration.
Compared with 2011, the study found fewer people were "strongly hostile" to immigration and multiculturalism, with just 8% identifying with this view compared with 13% five years ago – something the authors say is surprising given current tensions.
Despite the refugee crisis, growing fears over extreme Islamist groups, and the surge in support for UKIP over those five years, it also found nearly a third of people were "very positive" about the idea of a multicultural society when compared with 24% in 2011.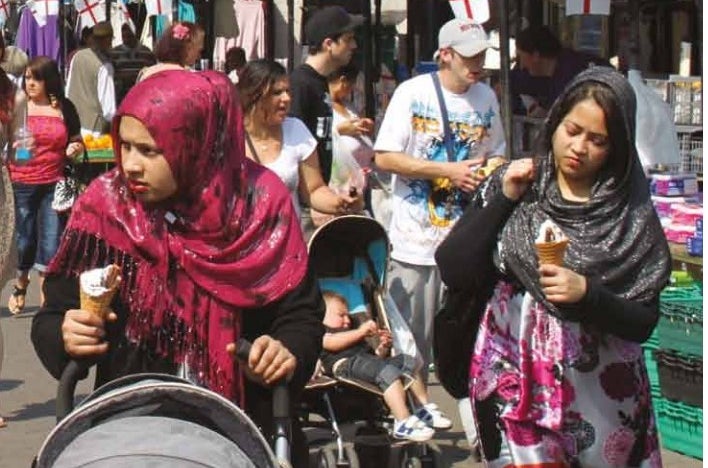 The most optimistic were 18- to 24-year-olds, who "strongly believe that Muslims are portrayed too negatively by the media, and that discrimination causes serious problems for British Muslims".
That age group were also much more likely to reject negative portrayals of Muslims as threatening or extremist, and to back efforts to support Muslim communities.
However, there continued to be distinctive cultural self-identification across all age groups, with 43% of English respondents declaring they felt Muslims were "completely different" to themselves.
Top concerns around immigration include the view that immigrants receive welfare benefits without significantly contributing to society and the view that Muslims cause "problems" in Britain (45%) and around the world (59%) – though fewer respondents identified with these views than in 2011.
Professor Ford said respondents were "much more positive about personal and national progress, more economically secure, and less anxious about identity change" than in 2011.
He also said they were more positive about the impact of immigration and more supportive of action against racial and religious hate speech.
His co-author, Lowles, added: "Even attitudes to Islam as a religion and Muslims in this country have improved.
"It is reflective of an increasing optimism about the state of the British economy, changing demographics, and increasing interaction amongst different ethnic groups, especially the young.
"However, there is no room for complacency. A quarter of the population are very hostile to immigration and multiculturalism, and far bigger numbers share some economic anxieties about further immigration and cultural concerns about integration and assimilation."