Some Hotel Booking Sites Could Be Misleading Customers Over The Deals They Offer
The consumer watchdog is investigating booking sites to find out whether their customers really are getting a good deal. The findings are due out next year.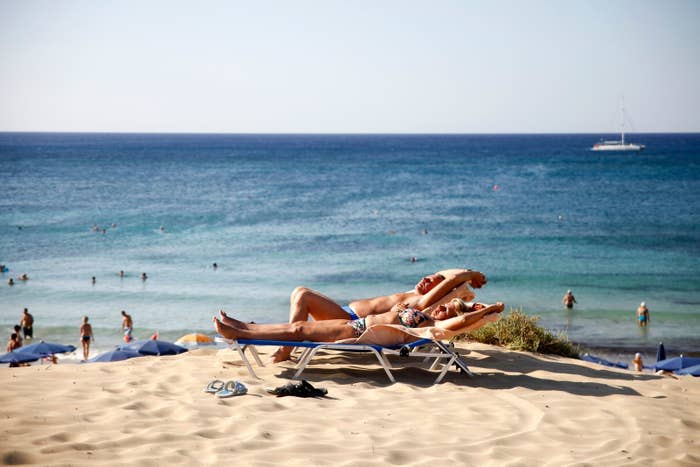 The online hotel booking industry, which includes popular sites like Booking.com and Trivago, will be put under the spotlight as an investigation is launched into the deals it offers.

The Competition and Markets Authority (CMA) made the decision following concerns that customers might not really be getting that good a deal.

Announcing the investigation on Friday, the CMA, which is expected to report its findings next year, said it was concerned about the clarity, accuracy, and presentation of information on sites, which could mislead people, stop them from finding the best deal – and potentially break consumer law.
The watchdog has written to all companies in the sector asking them for information about their business practices.
Booking sites often lure customers in by offering what look like deep discounts on particular rooms and use selling tactics such as limited-time offers to seal deals.

The CMA said it would investigate whether tactics such as showing a customer how many rooms were left, and how many other people were looking at the room at the same time, could create a false impression of room availability or rush customers into making a booking decision.

It will also examine hidden charges, whether discount claims are misleading, and whether ranking of hotels could be linked to commission.

The CMA's CEO, Andrea Coscelli, said 70% of people who shopped around for hotels last year used these sites and they "should all be confident they have chosen the best accommodation for their needs and are getting a good deal".

"To do this, sites need to give their customers information that is clear, accurate, and presented in a way that enables people to choose the best deal for them. But we are concerned that this is not happening and that the information on sites may in fact be making it difficult for people to make the right choice.
"That's why we have started our investigation into this sector – to get to the bottom of these issues, see whether sites are breaking consumer law, and make sure they help, not hinder, people searching for their next hotel room."