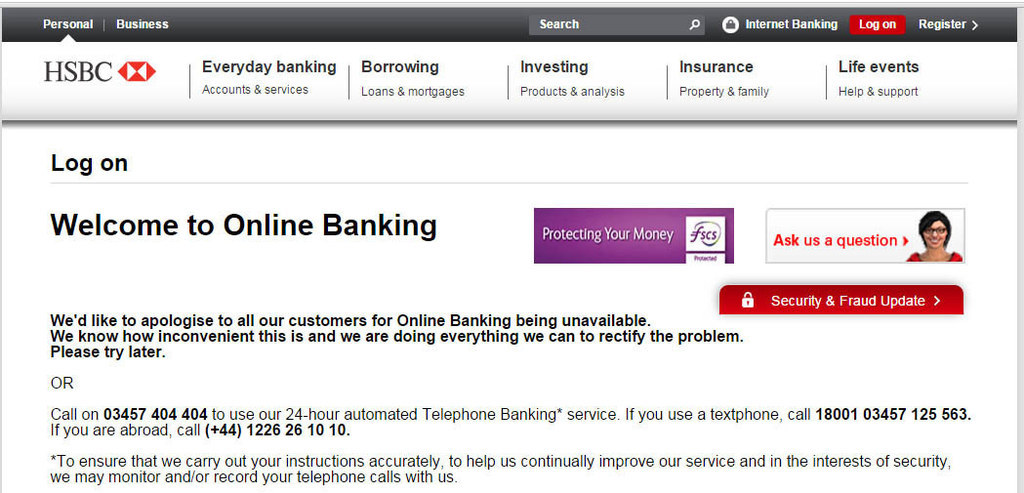 Thousands of HSBC customers were left frozen out of their online accounts today as the bank came under a cyber attack designed to overwhelm the system.
The attack, which happened this morning, was still being resolved this afternoon with swathes of frustrated customers still unable to access online banking services.
HSBC tweeted this morning to confirm the attack and apologised for "any inconvenience". On Saturday all bank branches will be opened to enable customers to process urgent transactions.


It is the second time this month HSBC systems have been hit with problems. On 6 January, its systems were down as a result of what it said was a "complex technical issue".
Some customers acted angrily to the news with several threatening to leave the bank.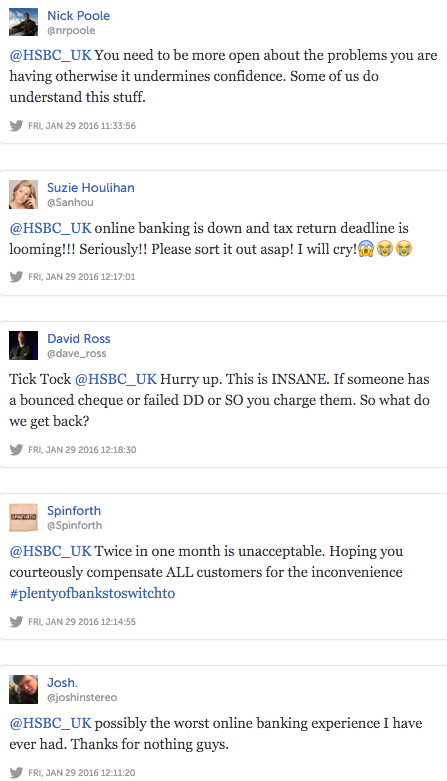 But HSBC said it was working hard to rectify the issue.
"HSBC internet banking came under a denial of service attack this morning, which affected personal banking websites in the UK," a spokesperson told BuzzFeed News.
"HSBC has successfully defended against the attack, and customer transactions were not affected. We are working hard to restore services, and normal service is now being resumed.
"We apologise for any inconvenience this incident may have caused."