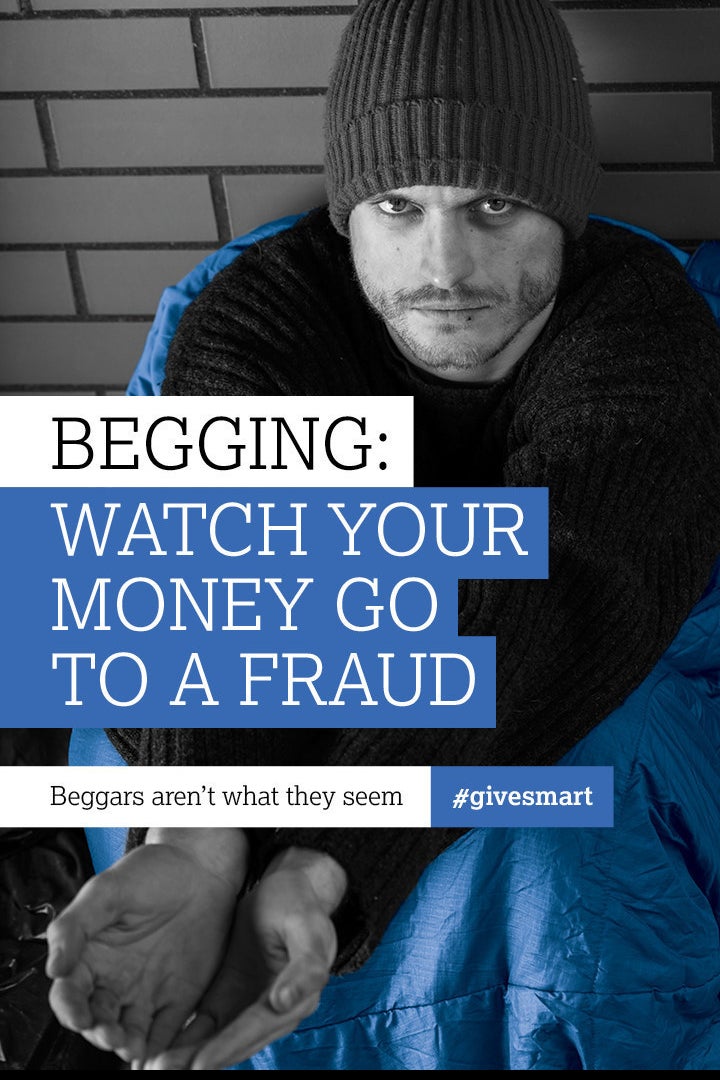 A series of adverts that aimed to discourage people from giving money to beggars has been banned by the advertising watchdog for "reinforcing negative stereotypes" of vulnerable people.
The five posters, which first appeared in March as part of a campaign run by Nottingham city council and Nottinghamshire police, claimed begging was fuelling fraud and the misuse of drugs and alcohol, and warned: "Beggars aren't what they seem." The public was encouraged to make donations to charity instead.
Seven members of the public complained to the Advertising Standards Authority (ASA) stating the campaign caused "offence" and was "derogatory".
The watchdog, after investigating, agreed the posters depicted people who begged, and appeared to be homeless, as having "dishonest intentions to deceive members of the public for cash donations".
"We understood from the information provided that the issue of aggressive begging was an increasing concern within Nottingham city centre," the ASA said.
And while the body "noted the objective of the ads was to encourage members of the public to donate to charities" it found the posters "reinforced negative stereotypes of a group of individuals, most of whom were likely to be considered as vulnerable, who faced a multitude of issues and required specialist support".
The adverts proved controversial when first unveiled. They were defaced in protest and criticised by anonymous members of a small Facebook group called Nottingham Beggar's Union, which branded them council-led "propaganda".
However, the leader of Nottingham city council, Jon Collins, defended the ads and said some beggars were earning £800 a day.
He also criticised the ASA's findings. Collins told BuzzFeed News in a statement that the authority had "completely failed to understand the seriousness of the begging problem in cities like Nottingham and why this kind of campaign was needed".
"Begging harms those who do it because it provides a ready supply of cash to be spent on life-threatening addictions," he said, adding that the posters did not depict homeless people in general, but beggars specifically.
"The posters needed to be hard-hitting to get such a serious message across effectively. There's no point in running a campaign that no one is going to take notice of.
"I know there were people who disagreed with the campaign and I welcome the chance to have a proper debate about the issues it raises. But there were also plenty of people who agreed with the campaign and what it was trying to achieve."
The council said it was considering making a formal request for the decision to be independently reviewed.