Hackers Hijacked This Billboard Advert So That It Showed Hardcore Porn
Probably not what commuters were expecting.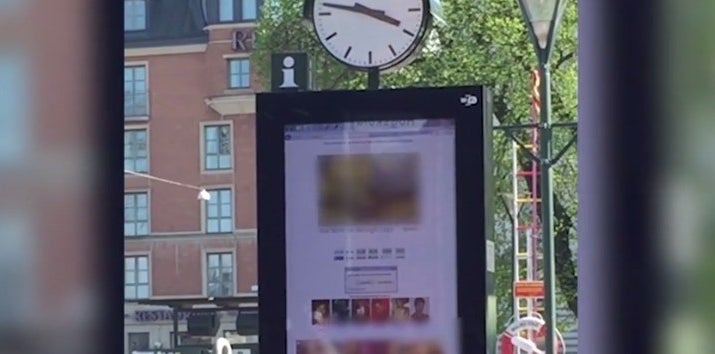 Passers-by and commuters got a bit of a rude awakening when hackers hijacked a digital billboard in Sweden and screened hardcore porn.
The video appeared at Malmö Central Station and played several clips of porn for between 5 and 10 minutes, the billboard operator confirmed to BuzzFeed News.
This guy said it was outrageous. "How can this happen in 2016?" he tweeted.
Global Agencies, the company behind the billboard, confirmed the incident was a hack and that it had filed a police report.
"I was very, very upset when this came to my knowledge," owner Roger Starck told BuzzFeed News.
The hack affected just one billboard, he said.
At least people were looking at the billboards for once, joked this man. "Good product placement IMHO," he said.