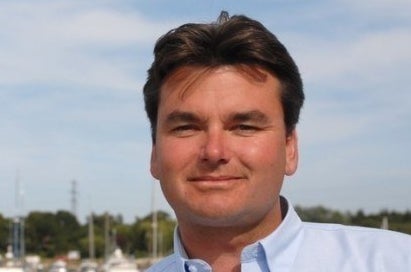 Dominic Chappell, the man who bought BHS for £1 before it spiralled into administration, "saw no distinction between the company's money and his own", the chain's former CEO has claimed.
Darren Topp, who was CEO of BHS until it collapsed this month, made the claim in a letter to MPs that was published today.
He alleges that Chappell exercised "very poor" financial governance and tried to take money from BHS to fund a set of family holiday flights in December 2015, just four months before administrators were called in, putting 11,000 of jobs on the line.
But Topp, who earlier claimed that Chappell had boasted of being "ex-SAS" and threatened to kill him, said he immediately stopped the transaction "much to the annoyance of Chappell".
The letter was sent in response to calls from the work and pensions committee and the business committee for further evidence to assist a joint parliamentary inquiry into the sale and subsequent administration of BHS.
The 88-year-old business collapsed just one year after it was sold by Topshop owner and retail magnate Sir Philip Green for £1.
Topp said that after having the flights transaction blocked, Chappell sought a "hardship" loan from the company's HR department to pay for the holiday.
This, Topp claims, involved taking his December 2015 salary early, which HR allowed despite Chappell's business – Retail Acquisitions – having taken out "millions of pounds" since it took over BHS.
He also alleges that Chappell took out a £90,000 loan from BHS to pay a personal tax bill at a time when "cash resources were limited and needed to pay both suppliers and employees' payroll".
On legal advice, BHS management demanded, however, he repay the amount within 10 days.
Topp also claimed in the letter that the majority of the board members at Retail Acquisitions were "conflicted" and were either friends or family. Chappell also owned 90% of shares in Retail Acquisitions, meaning he effectively had "absolute" control of the board, the former CEO said.
He concluded: "We believe firmly that the business could have survived had our owners delivered on their promises to raise appropriate funding or indeed had funding of their own. Their failure to deliver cash and repeated desire to remove cash from this business was the major contributor to demise of this iconic British high street brand."
But Dominic Chappell hit back at the claims as "childish... pathetic and petty".
He told BuzzFeed News in a statement: "At no stage have I ever used the company bank account as a private account for myself."
He admitted he had, however, attempted to book his family holiday using the BHS company account details but said this was because he had been quoted a competitive deal on the flights but did not have access to his own bank log in details at that time.
He said he then planned to clear the exact amount with BHS.
"I presumed that this had been done but subsequently found out that Darren Topp had declined my request. When I was finally able to make the payment personally a few days, the tickets cost significantly more than the originally price quoted. There was no intent whatsoever to have the company pay for my private travel, it was purely an issue of logistics," he said.
He added he had made the request for the £900,000 loan because he had an urgent requirement for a payment to a third party and "due to the workload at BHS I had not been able to move funds into my account for this payment." This was done, he said, with the approval of Topp.

MPs have also been exploring why the retail tycoon Sir Philip Green sold the business to Chappell, a former racing driver with no retail experience, in the first place.
In a strained and at times heated exchange with the committees earlier this month, Green hit out at "rude" and "outrageous" media reports about his role in the sale of the business.
He blamed his advisers for clearing Chappell as a buyer but said in hindsight it had been a "bad call.
Frank Field MP, the work and pensions committee chair, said some of the actions appeared "quite extraordinary".
"While the main focus of this inquiry has been the stewardship of BHS and its pension fund in the run-up to the sale to Retail Acquisitions [RAL], and the exact circumstances of that sale, the directors of RAL – who were paid very handsomely for their role in the sale – cannot escape scrutiny for the plight of BHS and its pension fund," he said.
"We are still elucidating the full story of the final collapse of BHS, but it happened under Dominic Chappell and RAL's stewardship: They should also account fully and properly for their decisions and actions, some of which appear quite extraordinary."