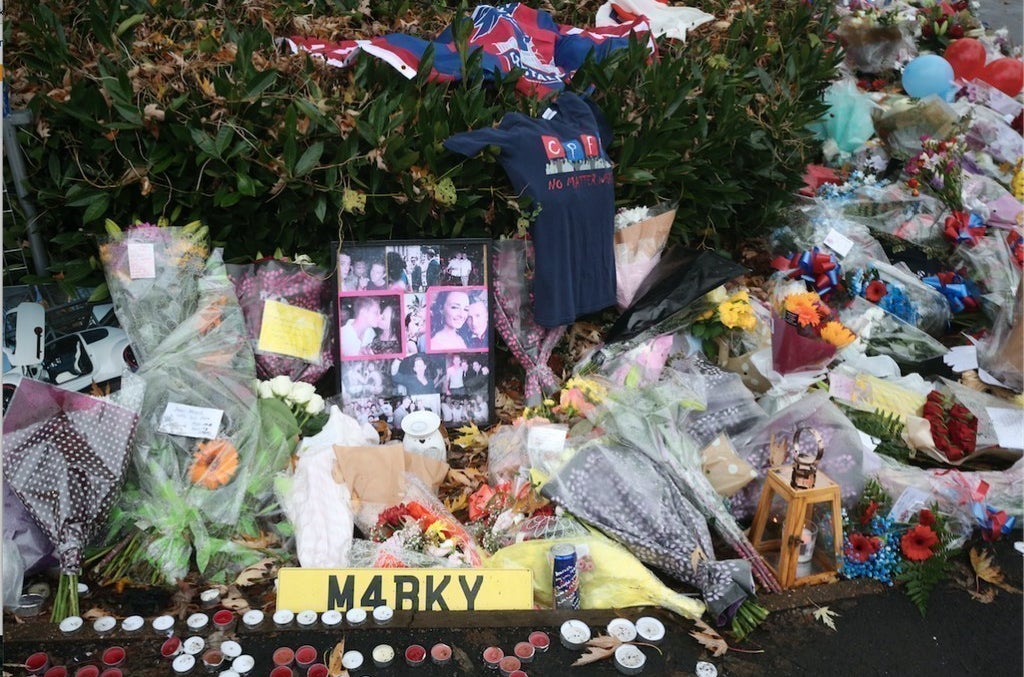 Floral tributes and photographs left near where the tram crashed.
The tram that derailed and crashed on 9 November, killing seven people, was travelling more than 30mph above the speed limit, the Rail Accident Investigation Branch (RAIB) has said.
The body made the statement in an interim report into the incident on Wednesday.
The tram was travelling at 43mph when it overturned on a curve as it
approached Sandilands Junction in Croydon at 6.07am, the report said. This was more than three times the area's speed limit of 12.5mph.
Seven people – six men and one woman – were killed in the accident as the tram, carrying around 60 passengers, flipped on its side. A further eight people suffered "serious or life-threatening" injuries, and 43 others were injured.
Police arrested the driver of the tram following the incident. Pedestrians nearby said they heard a "massive crash" when the accident happened.
The RAIB said on-tram data revealed the vehicle was speeding as it entered the curve. It added that ahead of the curve, trams are permitted to travel at a maximum speed of 50mph but that the tram failed to slow to the correct speed of below 12.5mph.
The RAIB said a sign stating the speed restriction was in place 30 metres in front of the point where the derailment occurred.
Transport for London, which owns the Tramlink, which is operated by FirstGroup, said: "Our thoughts are with everyone affected by what happened last Wednesday, and we are working with the local community to ensure that they continue to receive all the support they need at this incredibly difficult time."
TfL has offered to help with funeral costs for those who lost loved ones in the crash, the BBC reported.
FirstGroup CEO Tim O'Toole said: "I thank the RAIB for their thorough and swift interim investigation. Our engineers have now repaired all track and other equipment and have run trams over the repaired section."
BuzzFeed News reported that Tramlink had been subject to 10 RAIB investigations before the crash. Four of these had been for low-speed derailments.
Speaking after the accident last week, O'Toole said: "I am shocked and saddened by what happened yesterday. At this time, our primary concern is for our passengers and employees who were affected.
"We are working closely with Transport for London and the accident investigators and will continue to provide every assistance ‎to the ongoing investigation."