British retail mainstay Marks & Spencer has announced it is to replace CEO Marc Bolland, who is retiring after six years following a disappointing fall in clothing sales over Christmas.
The latest figures show that in the 13 Weeks to 26 December 2015 food sales edged up 0.4% but sales of general merchandise - which includes fashion and homeware -tumbled 5.8%, worse than the 5.5% drop analysts expected. Sales at the company overall were down 0.3%.
Food sales have always fared relatively well compared to other supermarkets but the dip follows a tumultuous period for fashion. Under Bolland's tenure, there were 14 consecutive quarters of sales falls broken by one slight rise in sales in March this year.
With speculation mounting that Bolland jumped before he was pushed, we chart the five reasons it all went wrong for fashion at one of Britain's best loved high street stores.
1. People don't care (enough) about David Gandy or Rosie Huntington-Whiteley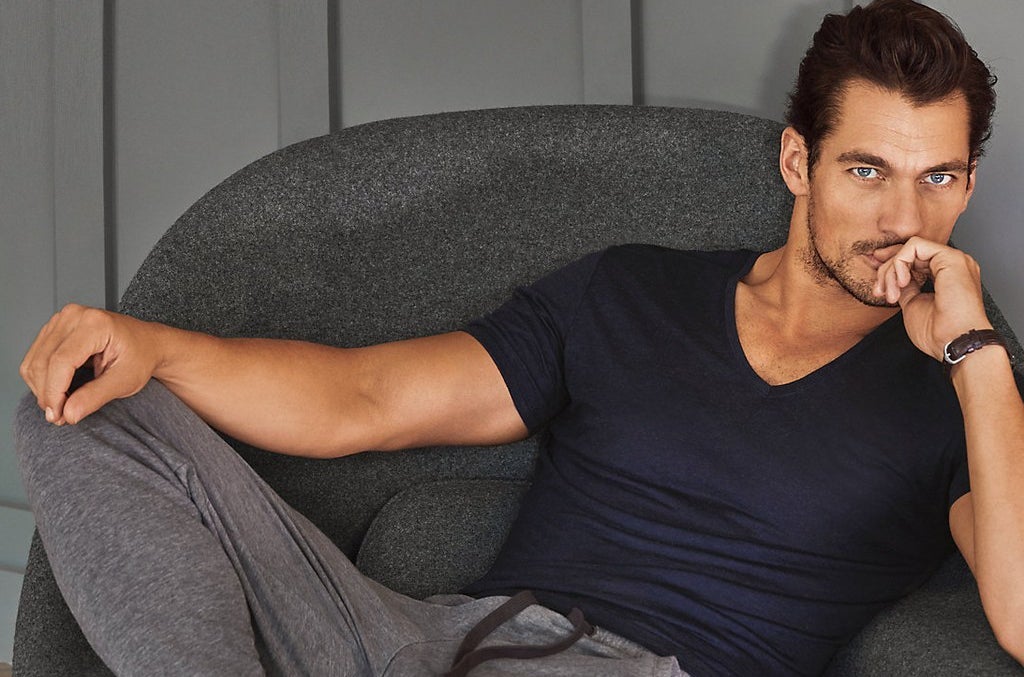 M&S is one of Britain's best-loved retailers. But when it comes to clothing, M&S has historically been known for basic, quality staples rather than being on the pulse of cutting edge fashion trends. Stepping away from that has proved risky.
Bolland took steps to turn perceptions of its clothing offer around, investing millions in modernising its ranges to be more stylish via celebrity-tie ups, such as the 'Autograph by Rosie' lingerie range, co-designed by model Rosie Huntington-Whiteley.
He ploughed millions into glossy ad campaigns to show they can be stylish and on-trend. In September it rolled out its biggest ever marketing campaign for fashion but the investments haven't translated into long term sales. And as a result Bolland has failed to impress investors.
"M&S clearly needs to improve its brand reputation for clothing," said retail analyst Clive Black. "And it also has an ageing client base."
"It isn't fulfilling all the needs and wants of its core customers and needs to attract new ones," he added. "[That's] easier said than done though."
2. It is neglecting the "grey pound"
The fact that loyal customers of M&S are getting older suggests when it comes to attracting customers, the problem is two-fold. On the one hand, the business is failing to attract younger shoppers.
But on the other hand it is alienating the 50+ market by using younger brand ambassadors.
Over a third of the population is over 50. And there are more than 2 million over 50s in London alone, with life expectancy now expected to hit up to around 89 for women.
Around 80% of the Britain's net personal wealth is also held by the over 50s, so M&S risks alienating a core source of sales income if it alienates this customer base by targeting younger shoppers.
3. M&S can't predict the weather
There is no doubt Britain is in the midst of the mildest winter in living memory. And Marks & Spencer blamed the unseasonable weather for knocking the wind out of its clothing sales.
It "resulted in unprecedented levels of promotional activity in the market, starting from Black Friday and intensifying through December," Bolland said in a statement today.
"Against this backdrop we held back from the heavy discounting seen across the market especially in the run up to Christmas."
It is a problem many retailers have also faced this year. In the absence of cold weather, retailers across the industry introduced heavy discounts to shift items including winter clothes, squeezing margins.
In the case of M&S this Christmas, sales fell a dismal 5.8%, building on a 5.8% drop in the same period last year. The fall was, M&S said, compounded by issues with product availability due to glitches in its supply chain. The business said, however, that its decision not to discount heavily meant margins improved.
Weather is certainly one of the factors that saw sales struggle, analysts like Clive Black agree, though it is not the full picture against the backdrop of years of poor sales.
"Retailers are well-known for complaining about the weather when sales are poor but, to be fair, the weather has been particularly unkind this season," said another fashion analyst.
"December was very warm, so big ticket items such as boots, heavy knits and outerwear did not sell, and furthermore it was very wet, which kept people away from the shops."
4. Better fashion is widely available - and it's cheaper
Britain is still reeling from a recession that hit consumer spending.
As a result, shoppers are increasingly on the look out for bargains. Stores like Zara, H&M and New Look offer fast fashion at cheap prices, something M&S - which is priced at a higher price point - has struggled to compete with on the high street.
It is also engaged in fierce competition with other large stores including John Lewis, which saw overall sales rise 5.1% over Christmas and Debenhams, which offer a larger range of items.
As retailers compete to offer shoppers fast and cheap fashion, design it key. And critics have slammed the design of M&S ranges as old fashioned and frumpy.
The business has, however, taken steps to be more on-trend and it sold out of a suede skirt in February after it was spotted on style icon and presenter Alexa Cheung.
5. More people are shopping online but that means fewer people in store
Online, it has other challenges to contend with.
Bolland has credited by chairman Robert Swannell with bringing M&S into the digital age by driving "significant investment in enhanced infrastructure and capabilities".
M&S.com delivered a "strong performance" with continued improvement in traffic and customer experience, Bolland said. But more clicks online means less footfall in store.
He revealed on BBC Radio 4's Today programme this morning that sales online increased 20% and that 62% of orders were collected in store.
But that indicates that around 40% of online shoppers are not being collected in shopping in bricks and mortar stores, suggesting online is cannibalising sales on the high street and that less people are therefore browsing.