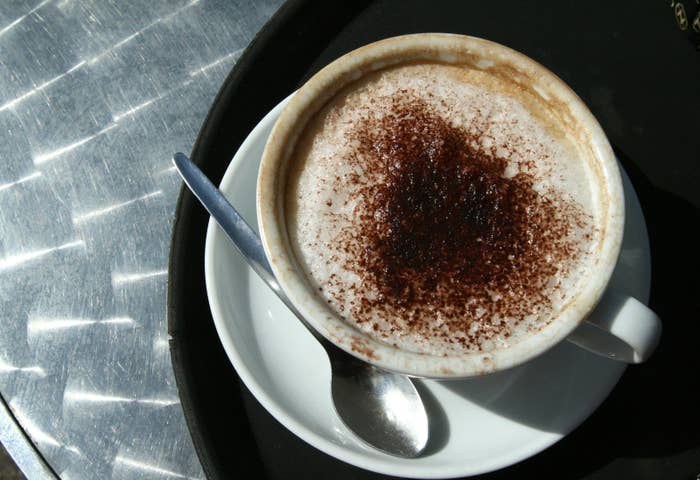 Coffee chains could face a shortage of workers after Brexit because so many baristas come from abroad, new research has claimed.

The research, by market research firm Allegra Insights, claims that coffee shops, from independent cafes to high street giants including Costa, Starbucks, Pret a Manger, and Caffè Nero, need to recruit 40,000 new staff by 2025 to maintain current growth levels.

Jeffrey Young, managing director at Allegra Insights, warned that coffee chains in the UK rely heavily on foreign workers, meaning that Brexit could have a potentially "catastrophic" impact on the coffee industry if it leads to the loss of EU workers.

"It's a critical issue for the sector," he told BuzzFeed News. "We need 40,000 baristas by 2025, it's very concerning for the industry."
He added: "It's not just baristas, it's store managers and head office [staff]. There are huge numbers of people who have invested many, many years into this sector."

There were concerns, he said, that the coffee industry, which raked in £8.9 billion last year, could be at risk of slower growth in future if it cannot access workers, and if costs continue to rise as a result of a fall in the pound.

The coffee sector is "very exposed for a number of reasons – not only for staffing," he said, "but if you look at the main ingredients of the coffee industry it relies on access to products and to people outside of the UK. We can't grow our own coffee."
Even most coffee machines, he said, are typically manufactured in Italy or in Switzerland, and are becoming more expensive owing to the fall in the strength of the pound. If prices continue to rise for firms, price rises for consumers are "inevitable", he said.
"The engagement we've had with with large chains and the small chains [shows they are] are concerned with the future," he said.

Companies that rely on migrant labour across the high street are becoming increasingly concerned about the potential impact of Brexit on workers.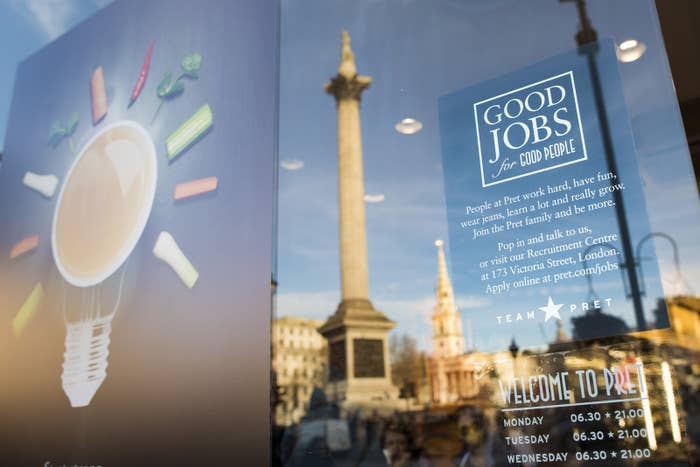 Last month, Pret a Manger told a committee of MPs that just 1 in 50 applicants for jobs at the chain were British. Andrea Wareham, the company's HR director, said there was a challenge in "attracting" British workers to its jobs, and that 65% of its staff were from a range of 110 countries outside the UK.
She said she would not be able to fill all vacancies with British workers currently, as there would not be enough applicants.
The company has been keen to clarify, however, that "attracting British applicants is not exclusively a Pret problem" – meaning a skills shortage could be a headache across the high street. In October, the owner of Costa warned that wages and prices could be pushed up if Brexit were to shift the worker pool available from the EU.
Pret said that the shortage of British applicants was "symptomatic of a wider cultural bias. British schools and parents don't always take careers in the hospitality industry seriously, but they really ought to."
The British Hospitality Association also warned in March that without future EU migration, London would run out of workers to "serve the morning latte", after pointing out that around a third of staff in the capital's restaurants, bars, and hotels were from the EU.

It said it would take up to a decade to train enough talent in the UK to make up for any loss of migrant workers across the sector.

The British Coffee Association, representing coffee brands and manufacturers in the UK, said the research added "weight" to its argument that the government should ensure Brexit negotiations included "free movement of labour".

"Migrant workers are vital to all UK industries and the coffee industry is no exception," executive director Chris Stemman told BuzzFeed News, adding that the organisation would urge the government to keep access to workers "front of mind".

We visited the Attendant Cafe in Shoreditch, London, to see what workers there made of the research.