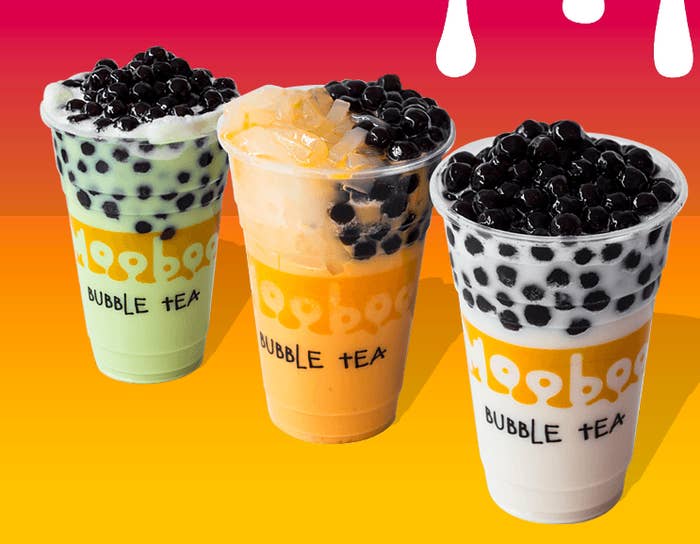 A bubble tea company called Mooboo has been accused of requiring prospective employees to work up to 40 hours for free.

The company, which has 12 stores in Scotland and England, has also been accused of deleting comments on Facebook and blocking people on Twitter who have criticised it for allegedly "exploiting" workers by asking them to work a full week unpaid.
More than 13,000 people have signed a petition calling for the company to drop this unpaid trial shift policy since last week. It was launched by Better Than Zero, a union movement focusing on retail and hospitality in Scotland.
Regional Better Than Zero organiser Bryan Simpson told BuzzFeed News he had received multiple reports from people who claimed to have worked the trial period only to not be given a job at the end of it – including a schoolboy.

He claimed the stores appeared to have a high turnover of people working trial shifts who did not secure employment afterwards.
The SNP MP Stewart McDonald also found himself temporarily blocked on Twitter after asking the company to clarify its position on unpaid training.

He told BuzzFeed News constituents had raised concerns with him about the company and that he found the allegations "absolutely appalling".

McDonald tweeted an open letter to Jane Ellison MP, the financial secretary to the Treasury, asking for her to ensure HMRC officials "investigate" the claims to ensure they do not violate national minimum wage requirements.
The company did not respond to repeated requests for comment from BuzzFeed News, but has written on its Facebook wall that the allegations are "not true".
However, one store staff member told BuzzFeed News workers were required to work unpaid. They said the trial shift was 40 hours, of which 20 was unpaid for "training".
BuzzFeed News has also seen an email from a staff member to a jobseeker that appears to specify that all 40 hours would be unpaid for training. It is unclear whether these policies are company-wide or if different policies are implemented at individual stores.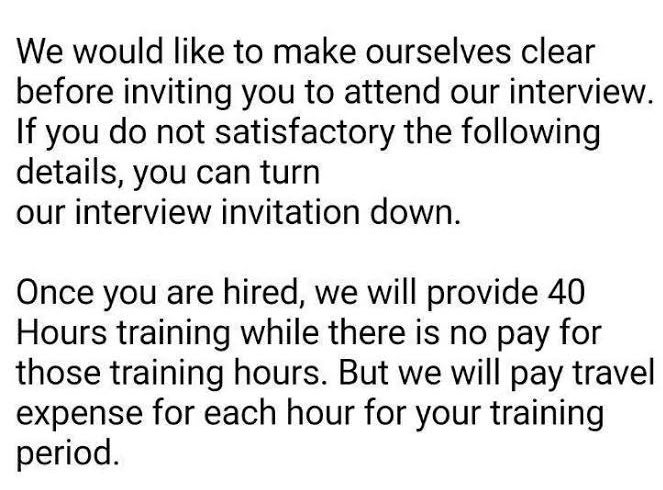 The Advisory, Conciliation, and Arbitration Service (ACAS), an employment law specialist body, told BuzzFeed News that while there was "no set number of hours for people to work unpaid on a trial period", it was "good practice" to pay the appropriate pay rate, "even for a one-day trial".

The body does not comment on individual cases but said: "It is against the law for employers to pay workers less than the national minimum wage and there are very rare exceptions.
"Workers must be paid at least the legal minimum for work carried out, even if it's just for one day, which could include carrying out work on a trial basis."

BuzzFeed News asked Ellison if she planned to investigate the allegations, but she had not responded at the time of writing.