Taxify Has Been Told To Stop Operating In London Just Days After Launching
The ride-hailing app has been told to stop taking bookings in London following "serious" concerns about its licence to operate.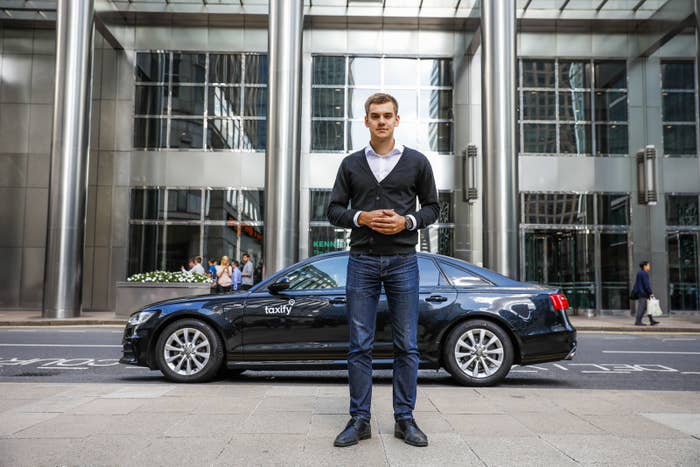 A ride-hailing app has stopped operating in London just days after its CEO told BuzzFeed News he was confident it could take on Uber.
Taxify, founded by 23-year-old Estonian entrepreneur Markus Villig four years ago, launched on Tuesday to much fanfare – only to be instructed by Transport for London (TfL) to stop accepting bookings on Friday after it emerged the company was not licensed.
Just hours after Taxify launched in London this week, the union GMB wrote a letter – seen by BuzzFeed News – to TfL expressing "serious" concerns that Taxify had acquired a firm called City Driver Services in order to use its licence.
TfL said in a statement: "The law requires private hire bookings to be taken by licensed private hire operators at a licensed premises, with appropriate record keeping. Taxify is not a licensed private hire operator and is not licensed to accept private hire bookings in London."
It added: "TfL has instructed Taxify to stop accepting bookings and it has done so."
It is not clear whether Taxify, which did not immediately respond to requests for comment, will seek to challenge the move. On its website it states that Taxify "until further notice serves as a technology platform to connect passengers to City Drive Services PHV (operator licence number 008955)".
GMB sent the letter to several senior TfL officials after being asked to do so by its members, who include black-cab drivers and other private hire operators.
Traditional cab drivers in the UK, and around the world, claim to have had their earnings diminished by the arrival of apps like Uber, which offer customers cheaper trips but which unions claim give drivers a poorer pay rate.
Drivers have staged protests against TfL and Uber on a number of occasions in London, with clashes being dubbed the taxi wars.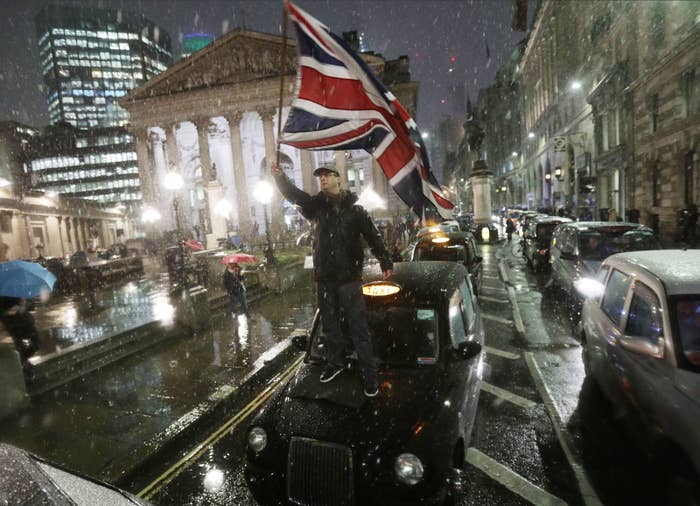 They claim Uber, which has its own licence up for renewal this month, drives down standards across the industry.

Unions including GMB and UPHD have lobbied TfL to ensure that worker rights are improved as a condition of any licence. The unions have threatened legal action if this does not take place.

Meanwhile Uber, alongside other companies in the so-called gig economy, has come under increasing pressure from MPs who have challenged how they engage drivers on only a self-employed basis, which denies them a number of rights under employment law – including the right to the minimum wage, sick pay, holiday pay, and a pension.