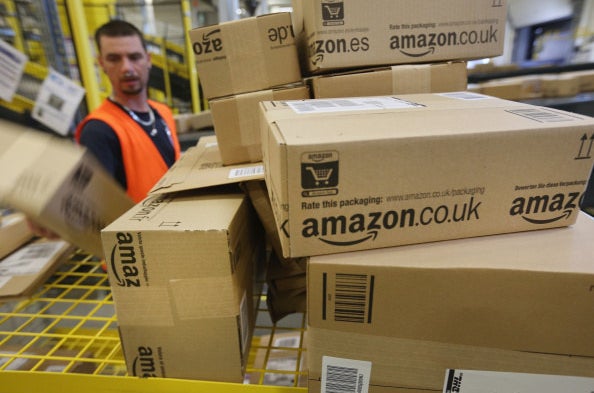 Amazon is to start selling hundreds of Morrisons-branded food and drink items online in a bid to establish a stronger foothold in the UK grocery market.
As part of a deal announced on Monday, Morrisons will supply Amazon with fresh and frozen food and cupboard staples – a move that signals Amazon's intention to evolve into a serious contender for the weekly shop.
Over the "coming months", Amazon said, it will sell Morrisons-branded items such as spaghetti, soups, fruit juices, nuts, and chocolate.
It will be the first time it has sold fresh food at scale in the UK, though it trialled the offer with selected postcodes in October, prompting rumours of a full-scale roll-out.
The Morrisons items will be sold via Amazon Pantry, which launched in the UK in November with thousands of "everyday essentials" including household goods and health and beauty items.
Retail analyst Darren Shirley said he expected the move to have "broader ripples" on the supermarkets.
"Clearly, the advance of Amazon as a participant in UK grocery is a potential challenge to the whole trade in time," he said. "Any new entrant is, but particularly the American behemoth."
David Potts, Morrisons CEO, said: "Today's agreement is built on Morrisons' unique strengths as a food maker.
"The combination of our fresh-food expertise with Amazon's online and logistics capabilities is compelling."
Looks like there are no comments yet.
Be the first to comment!