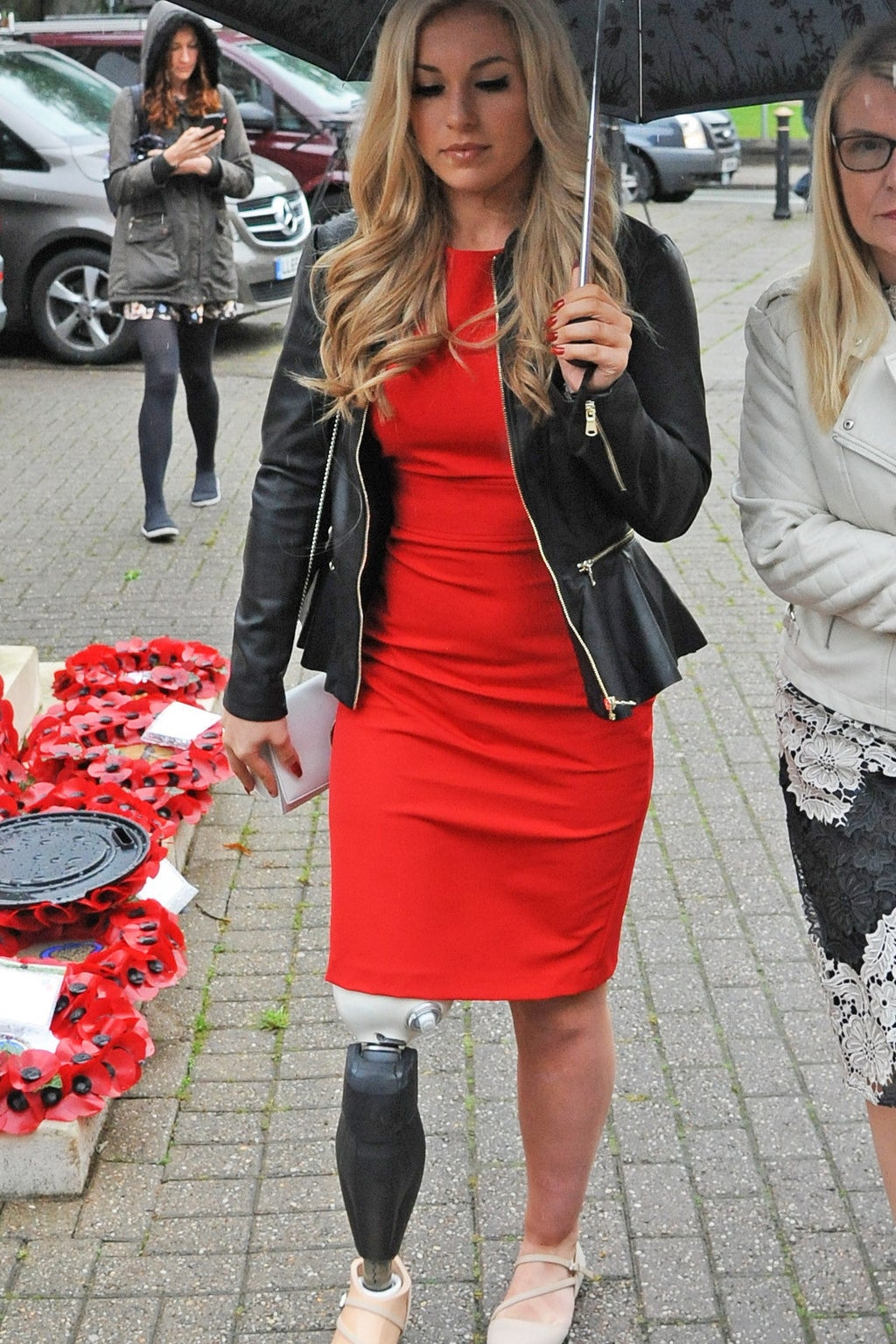 From left: Vicky Balch, Joe Pugh, and Leah Washington, who were all injured in the rollercoaster crash, arrive at Stafford crown court as operator Merlin Entertainments is sentenced.
The owner of Alton Towers has been ordered to pay a £5 million fine after a judge ruled on Tuesday that the company was guilty of a "catastrophic failure to assess risk" on one of its star attractions.
The theme park's flagship rollercoaster, the Smiler, crashed in June 2015 when it collided with an empty carriage, which staff had failed to realise was on the track.
Two passengers, Leah Washington and Vicky Balch, had to undergo leg amputations after they were injured at the Staffordshire-based theme park, owned by Merlin Entertainments.
Three others suffered serious injuries and 16 people were hurt in the collision.
During the course of the two-day sentencing, at Stafford crown court, the impact was described as akin to a 90mph car accident. The court also heard how nobody called 999 until nearly 20 minutes after the crash, leaving those injured in the air for nearly an hour.
The judge, Michael Chambers QC, said the incident was "avoidable" and that health and safety "fell far short" of what was expected.
The Health and Safety Executive (HSE) began legal proceedings over the accident in February.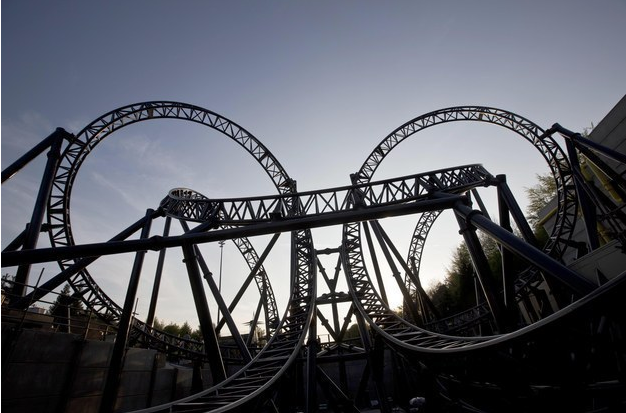 Merlin Entertainments blamed "human error" for the accident and pleaded guilty to breaching health and safety laws in April.
Sentencing on Tuesday, the judge said human error was not to blame but instead that health and safety was "woefully inadequate" on site.
Neil Craig, head of operations for HSE in the Midlands, said it welcomed the guilty plea and said Merlin had "acknowledged that it failed in its legal duty to protect people on the Smiler ride".
"Those injured on 2 June last year had every right to expect a carefree and fun day out. The incident was profoundly distressing for everyone involved, both physically and mentally. It left some with life-changing injuries.
"We hope this first milestone will help those affected to continue their recovery from this tragic incident."
The company suffered a drop in footfall in the months following the accident and reopened the Smiler in March with enhanced safety checks.
In a statement Nick Varney, CEO of Merlin Entertainments, said: "From the beginning the company has accepted full responsibility for the terrible accident at Alton Towers and has made sincere and heartfelt apologies to those who were injured...
"In accepting responsibility and liability very early on we have tried to make the healing and compensation process as trouble-free as possible for all of those involved. We have strived to fulfil our promise to support them in every way and I promise that this support will continue as long as they need it."
Varney said Merlin was not an "emotionless corporate" entity, adding that "the far greater punishment for all of us is knowing that on this occasion we let people down with devastating consequences".
"It is something we will never forget and it is something we are utterly determined will never be repeated," he said.