Theresa May Apologised For The Government's Response To The Grenfell Fire Tragedy
The prime minister, Theresa May, has apologised for the government's response to the Grenfell fire tragedy, and said "it was not good enough."

The prime minister Theresa May has apologised for the government's response to the Grenfell fire tragedy, and said the help "was not good enough".

Facing MPs in parliament after the Queen's speech, May said the response following the fire was a "failure" of state, both "local and national."

Responding to questions, she said: "Let me be absolutely clear: support on the ground for families in the initial hours was not good enough. People were left without belongings, without roofs over their heads, without even basic information about what had happened, what they should do, and where they could seek help."

"That was a failure of the state, local and national, to help people when they needed it most. As prime minister, I apologise for that failure, and as prime minister I've taken responsibility for doing what we can to put things right."

In today's Queen's Speech, it was confirmed that the government will press ahead with two measures to address the tragedy, including the establishment of a new independent advocate for people who have lost loved ones in public tragedies.

The advocate will "act for bereaved families after a public disaster and support them at public inquests", and the measure was first introduced in the Conservative manifesto to "ensure that the pain and suffering of the Hillsborough families over the last 20 years is not repeated".
The Queen's Speech also set out that a full public inquiry into the disaster, in which 79 people have been confirmed dead or are missing, presumed dead, would be launched to "ascertain the causes and ensure the appropriate lessons are learnt".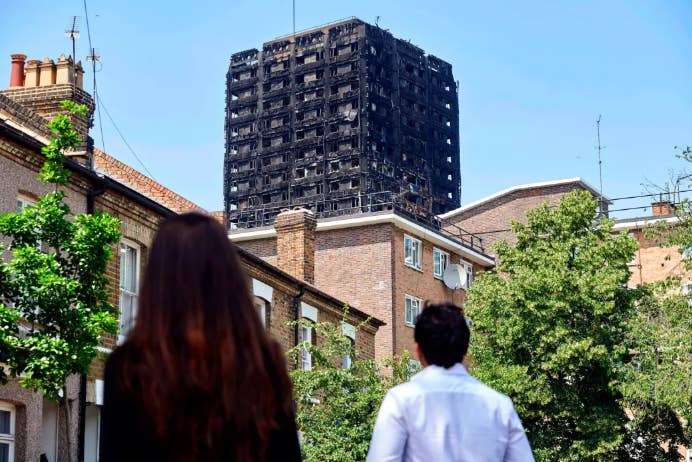 The cause of the "unprecedented" fire, at the tower block in north Kensington, London, on Wednesday 14 June, is not clear and Theresa May first announced a public inquiry into the fire on Thursday, adding that "people deserve answers".

The Queen's Speech, which is the formal opening of parliament, confirms that the inquiry will go ahead, but no other details have been confirmed.
The government has been pressed by opposition, including Sadiq Khan, to ensure that an interim report is published as soon as possible this summer.
There are 10 survivors of the fire still receiving treatment across four London hospitals, figures released by NHS England show.
Of those 10, six remain in critical care.