First things first. If you don't know KARD, they are a four-person K-pop group signed with DSP Media that officially debuted this past July.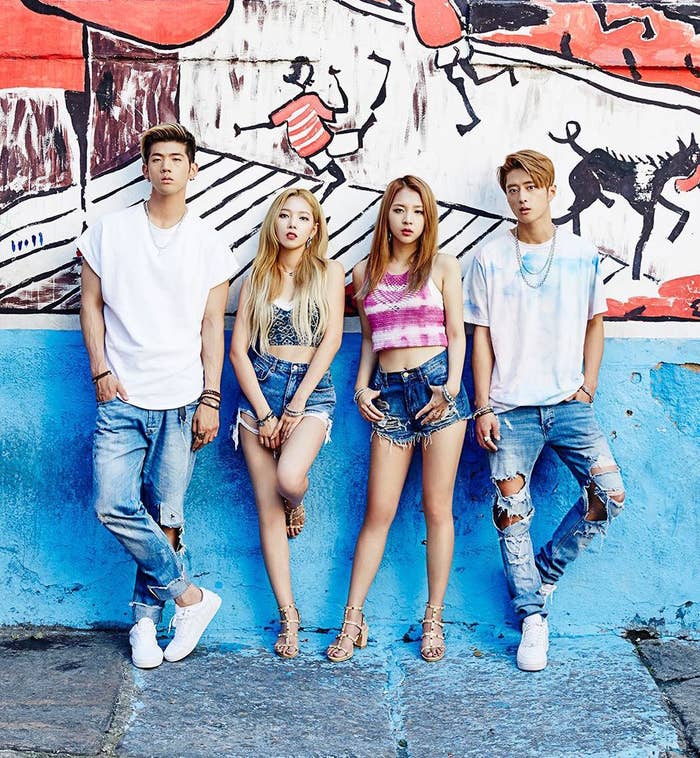 We caught up with them backstage before the NYC stop of their Wild Kard Pt. 2 Tour to pick their brains about life, music, and superheroes. Let's get to it!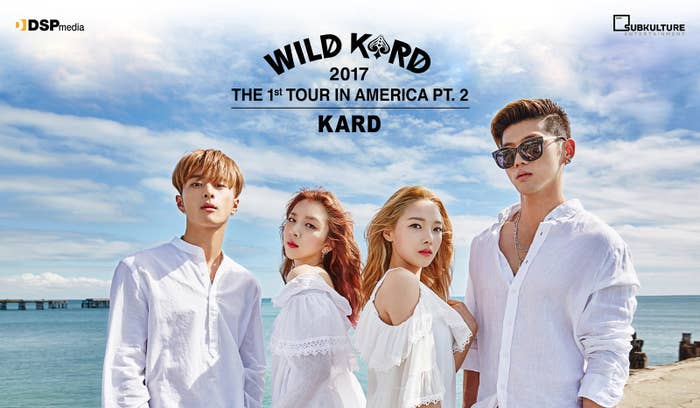 Even though they all said that joining a co-ed group was "easier," (Somin) "better," (Jiwoo) and "not as uncomfortable or awkward" (J.Seph) as they thought, it's not something to be taken lightly — KARD's the only active co-ed *idol* group in a super saturated world of male- and female-only groups!
Before every show, they come together for a classic "fighting" team cheer.
It's a tough call but out of all their music videos so far, the members seem to agree that their latest "Hola Hola" has been the most fun to film.
"We rented a car and I was the only one who could drive so when the other members were all sleeping in the other car, I was driving and slapping myself to stay up."
Since BM's from LA, I wondered what his favorite spots in LA are.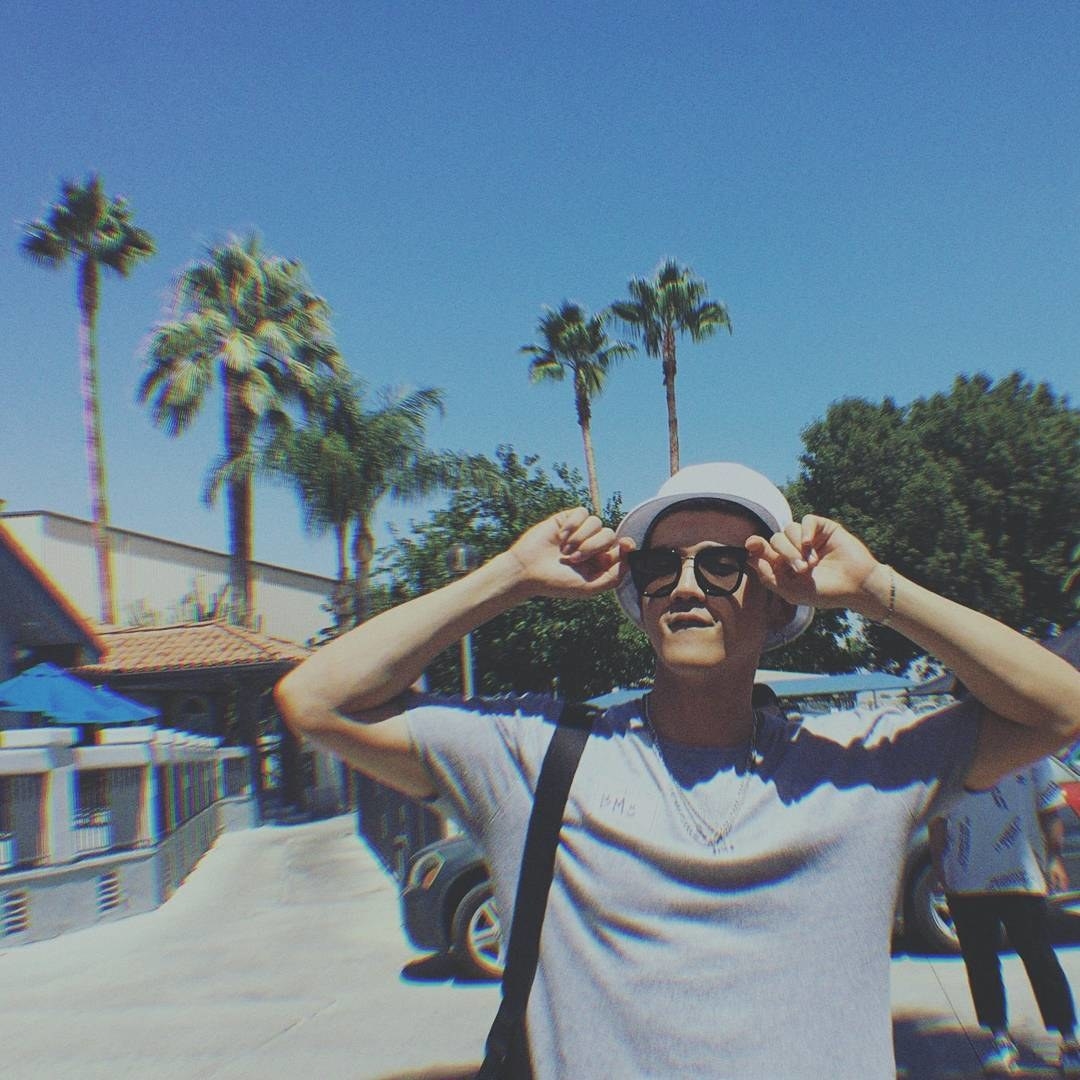 KARD's music tends to be really upbeat and infectious and the members really embody that spirit too.
J.Seph spoke up when asked about what concepts (fashion, music, anything!) they want to try in the future and said he's interested in doing "an emotional R&B track."
They'd also love to try hosting a "KARD camp" with fans where they "play soccer and eat barbecue" together.
Like a lot of us, BM likes to listen to positive music when he's in a mental rut.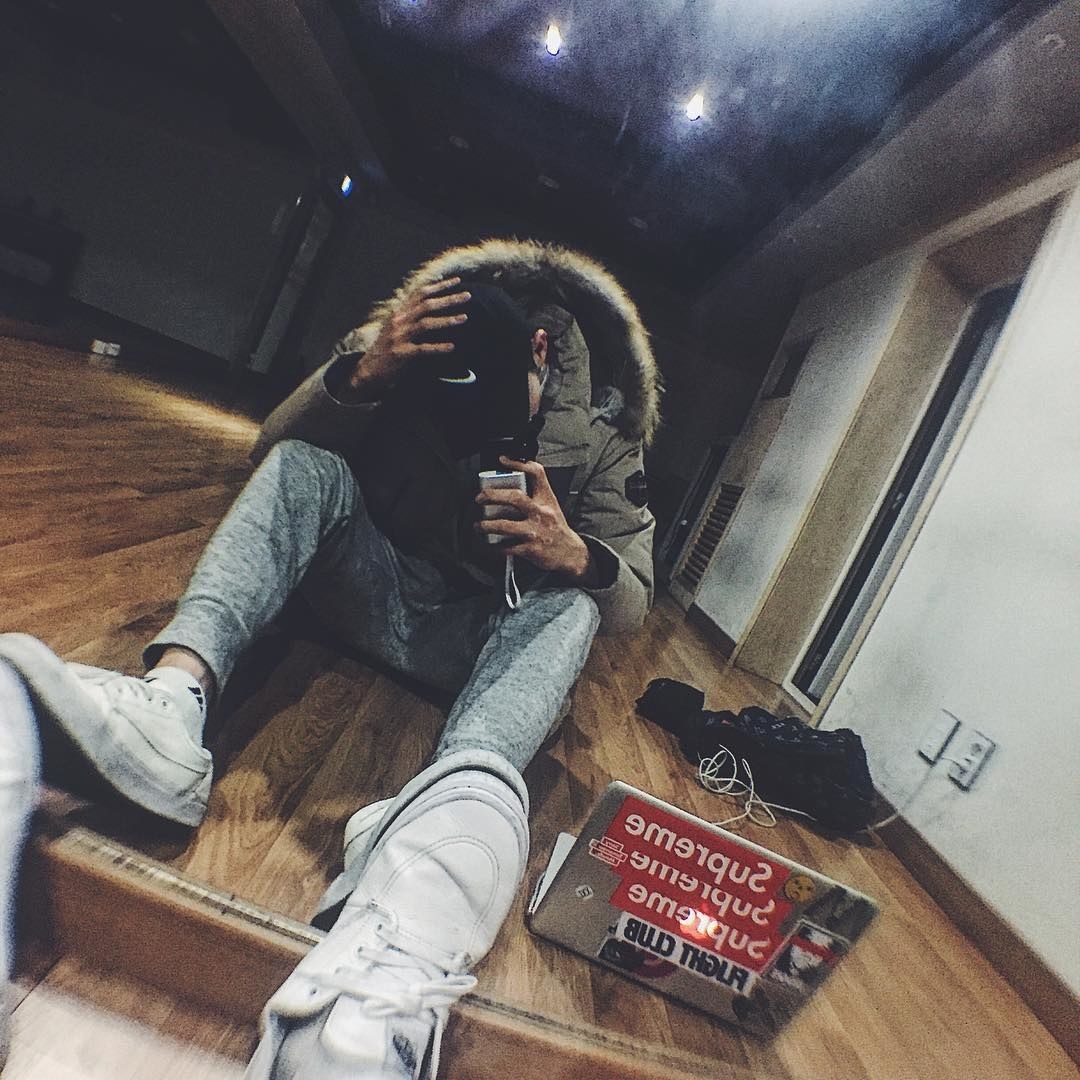 And the extremely important question on everyone's mind — ok, just mine? — what would be their superpower of choice be?
Peace out, KARD! Thanks for chatting with us!