We hope you love the products we recommend! Just so you know, BuzzFeed may collect a share of sales from the links on this page.
This lovely journal is basically the best thing ever. And Amazon reviewers agree with me —it has a whopping 1,358 (and growing) reviews and an average rating of 4.7/5. COLOR ME IMPRESSED.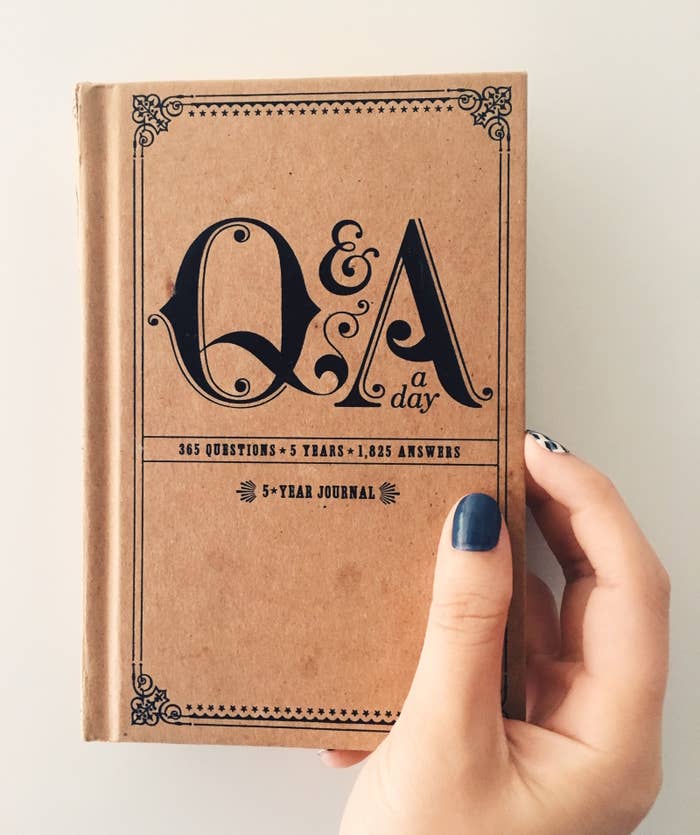 The premise is stupidly simple — you answer one question each day for five years (and in my case, laugh/cringe at your previous answers along the way).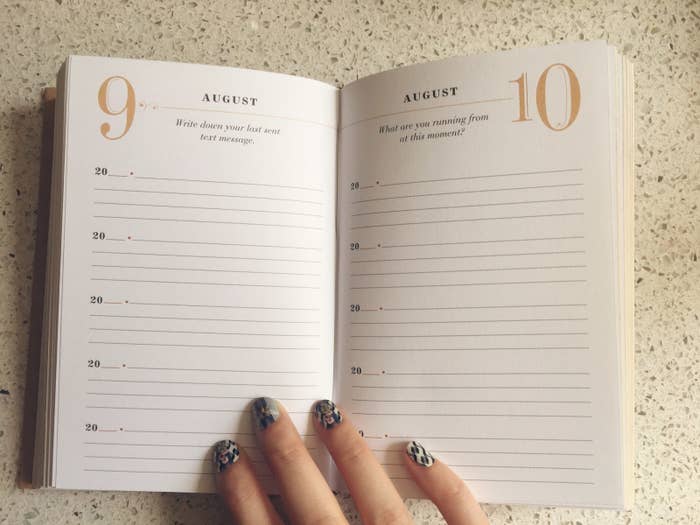 I originally bought this journal back in 2013, and though it's still mostly blank (heh), it's ACTUALLY REALLY FREAKING GREAT now that I've officially picked it up again.
Long story short: I initially bought this journal as something to help me with depression, some sort of routine and reflection in the midst of never-ending ~mental breakdowns~.
🚨 Cheesy alert 🚨 It's not about LIFE-ALTERING experiences either. If there's anything I've learned from this, it's that there's beauty in noting small changes and growth.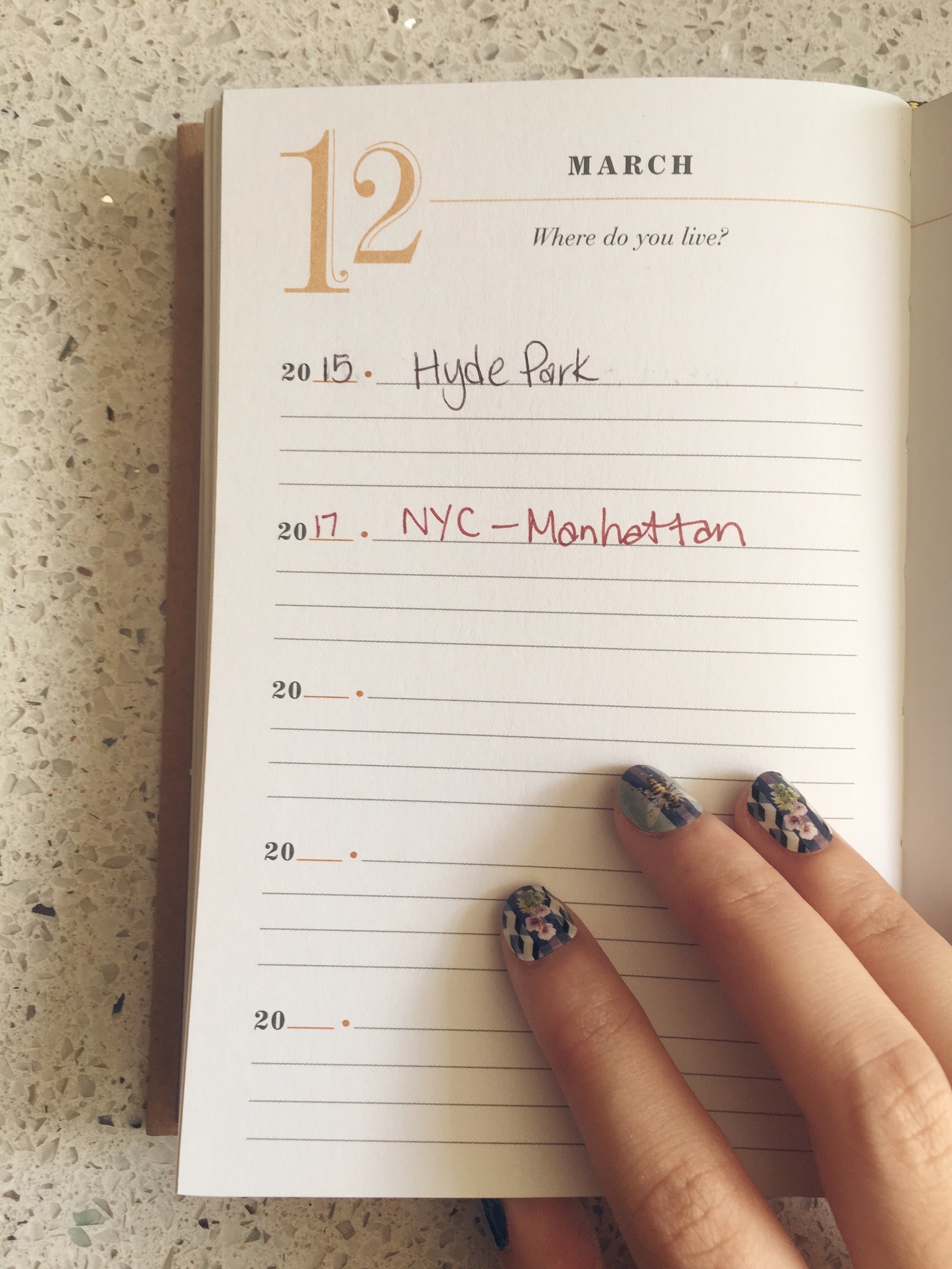 Maybe at the end of five years, you'll have recorded your ~journey into love~.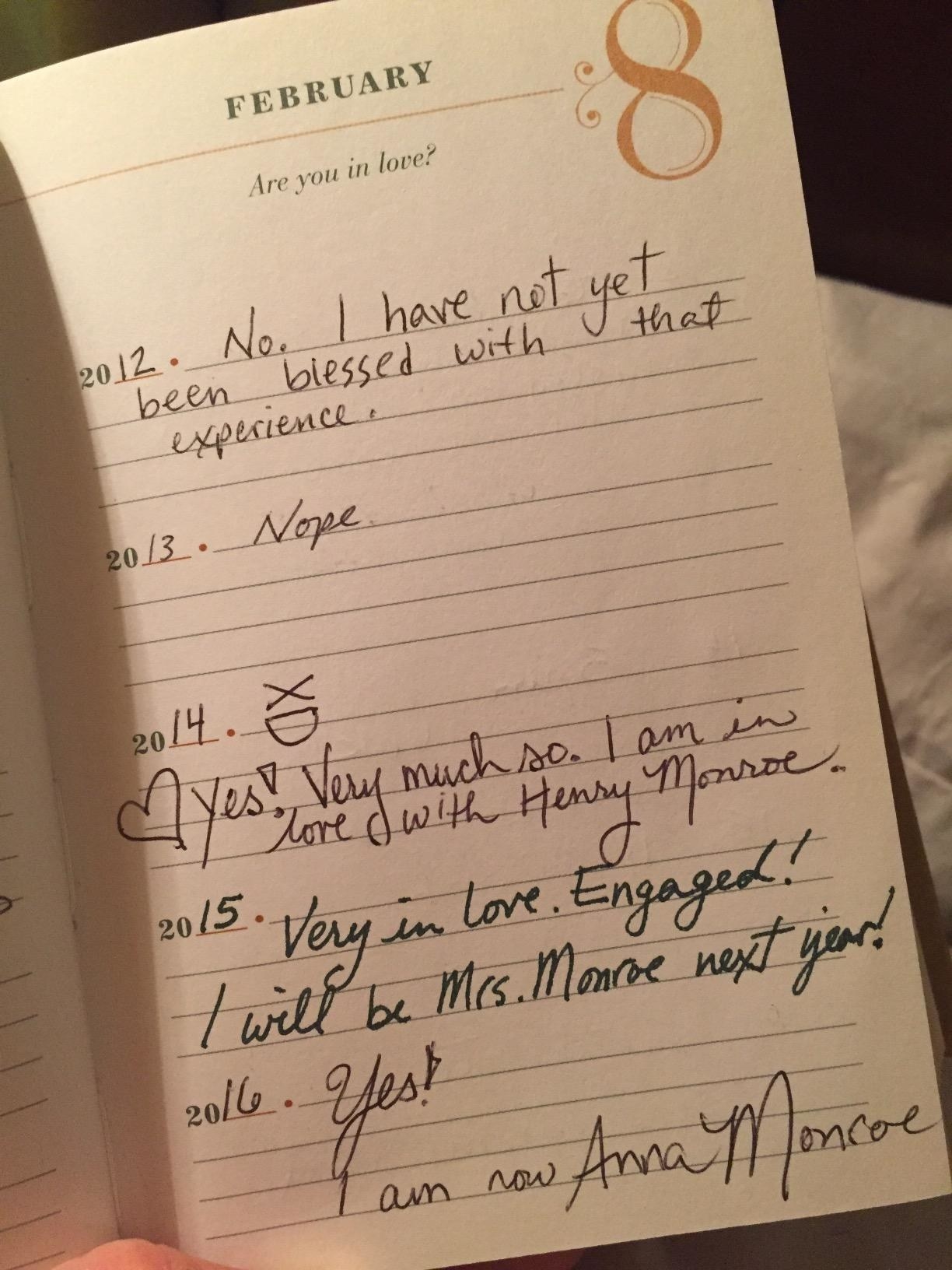 Best of all, it's not expensive. You can buy it on Amazon for $10.50 and it'll ~last~ five whole years.