Hi, Sarah here. First off, two things you need to know: 1) I'm cheap and therefore don't splurge on expensive shoes. 2) I love flats to death. (Just try and sell me on any heeled shoes — I DARE YOU.)
Ever since I started writing for BuzzFeed, it's no surprise that I've become very familiar with Amazon (a true shopping beast) and its massive product selection beyond toilet paper and Clorox wipes. For example: HELLO, CUTE FLATS starting at $11.49!!!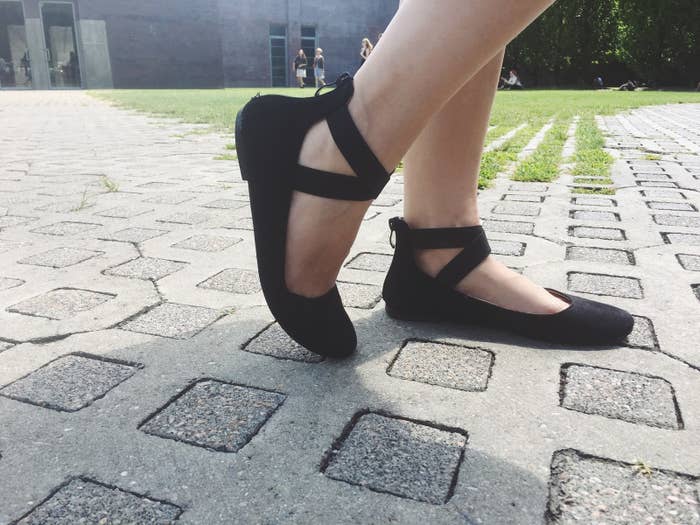 ...I was legit surprised that these ballet-ish flats (with the "tie-up" situation I've been coveting but minus the hassle of manual wrap-arounds) ~truly~ fit the bill: They're simple yet sophisticated (aka the air I aspire to give off in life).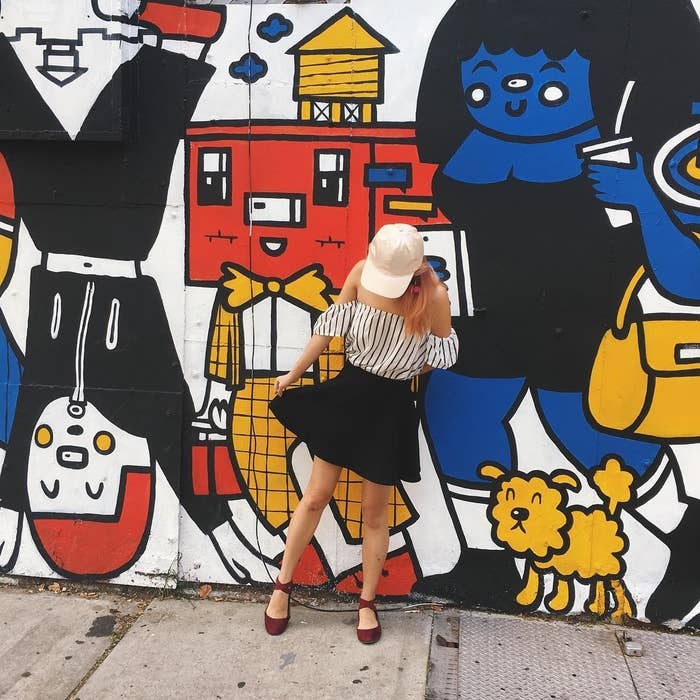 In conclusion? I went in with very low expectations — literally just buy any flats that look presentable and durable enough for everyday wear — and came out really happy with the results.
Happy feet = happy person = lots of dancing!