We hope you love the products we recommend! Just so you know, BuzzFeed may collect a share of sales or other compensation from the links on this page. Oh, and FYI — prices are accurate and items in stock as of time of publication.
1.
Kevyn Aucoin Glass Skin Face Gloss makes me look like a dewy dumpling and makes the coveted "glass skin" look a little more attainable — plus, mixing it in with foundation makes the glow look v natural and not, like, overboard.
2.
Supergoop City Sunscreen Serum is my favorite kinda sunscreen — the one that doesn't feel or smell like typical sunscreen, which mean it's not chalky, doesn't leave any residue or white cast, and *best of all* feels like I'm applying any one of my other skincare products — hence the "serum" in its name. And it's super hydrating too!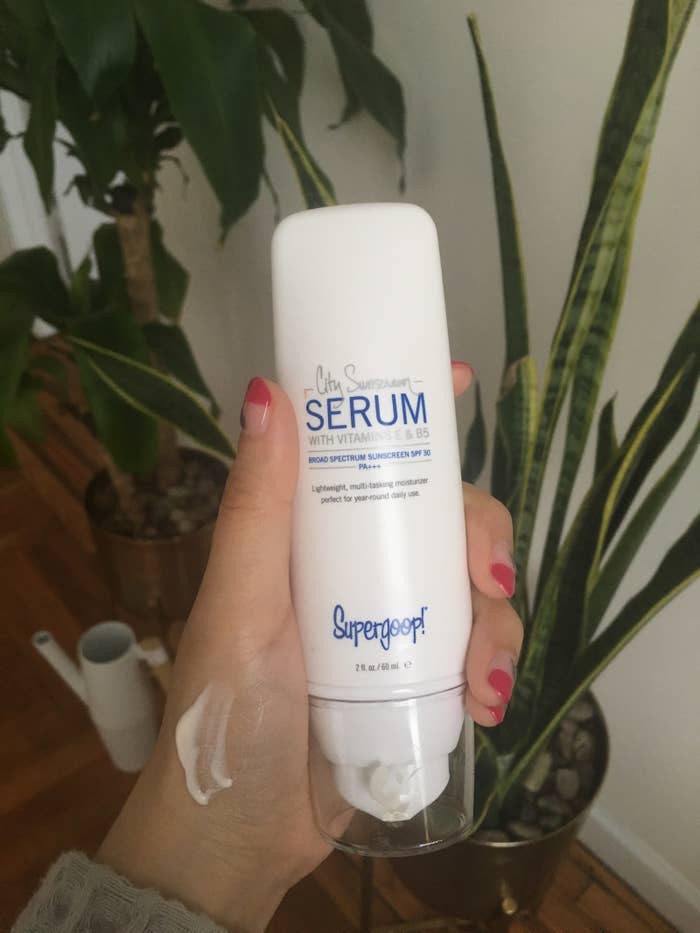 3.
Londontown Kur Gel Genius Top Coat works literal magic by preserving my mani with *regular* polish for two weeks, but is no where nearly as intense or damaging as gel polish — Londontown is also 9-free, cruelty-free, and almost all products — including this top coat — are vegan! I'm still shook.
4.
My Milk Makeup Astrology Tattoo Stamp lets me proudly rep my Taurus status all year 'round, while adding a little ~spunk~ to my eye makeup, and — mostly for my own delight/entertainment — impressing a lot of people/strangers who think it's permanent.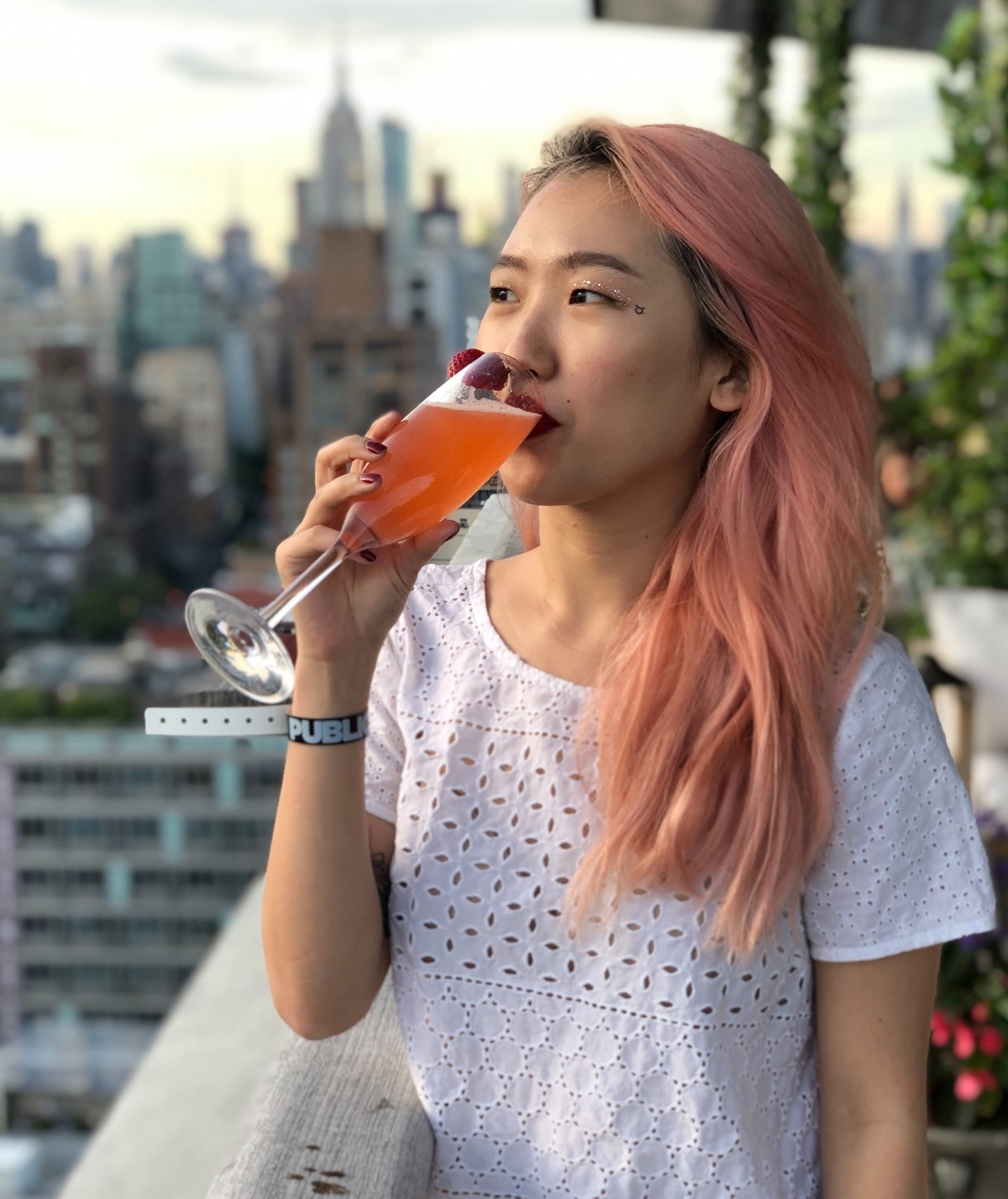 5.
Glossier Cloud Paint easily earns my top spot for favorite blushes (which is a VERY short list) — it blends so beautifully, has a fresh and natural finish, and it's super easy to control the intensity or make custom shades!
6.
Buxom Lash Mascara lengthens, darkens, and volumizes my lashes — while keeping them separate (read: NO CLUMPS!) — and gives them the extra everyday oomph they need to make up for my perpetual tiredness or complete any eyeshadow/eyeliner lewk.
7.
Glossier Gelée is the answer I've been looking for to my messy glitter woes — it's a breeze for beginners to apply and makes a big statement *without* any fall out. I'm also fawning over pairing them with Colorslide's fun shades!
8.
Laura Mercier Glow Brush has the perfect ~contour~ that'll hug your cheekbones (or any other curves on your face!) and deposit the just-right amount of highlighter to make you glow for hours on end!
9.
And lastly, I know this is a service, but a Face Haus facial gives your skin the deep cleanse, exfoliating, hydrating and all-around reset it needs — and it's just a nice block of downtime, which we could all use!
Shopping for something specific? Check out BuzzFeed Reviews to find the best things for every budget!