Let's take it back to 2009. After a few years of intense training, Amber's music career has officially begun as a member of the influential K-pop group, f(x). She's K-pop's beloved, androgynous tomboy, but her image always has to take the entire group — as well as Korean standards of beauty and style — into consideration.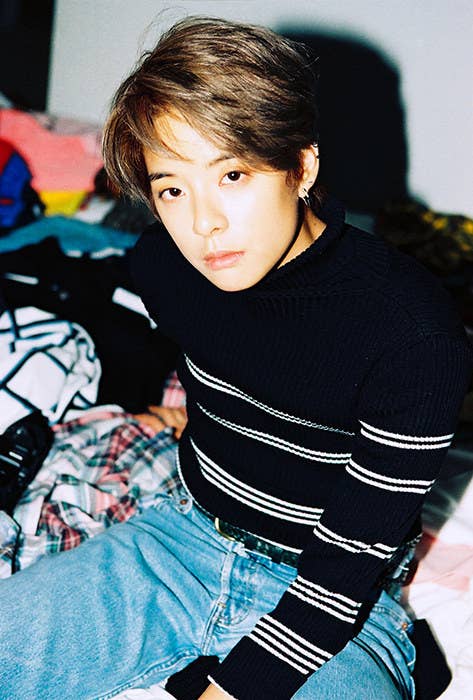 Now, as a solo artist claiming her multidimensional space in the American music scene (after all, she's a trilingual, California-born, Taiwanese-American gal), she's redefining her style — but most of all, she's having fun experimenting with it.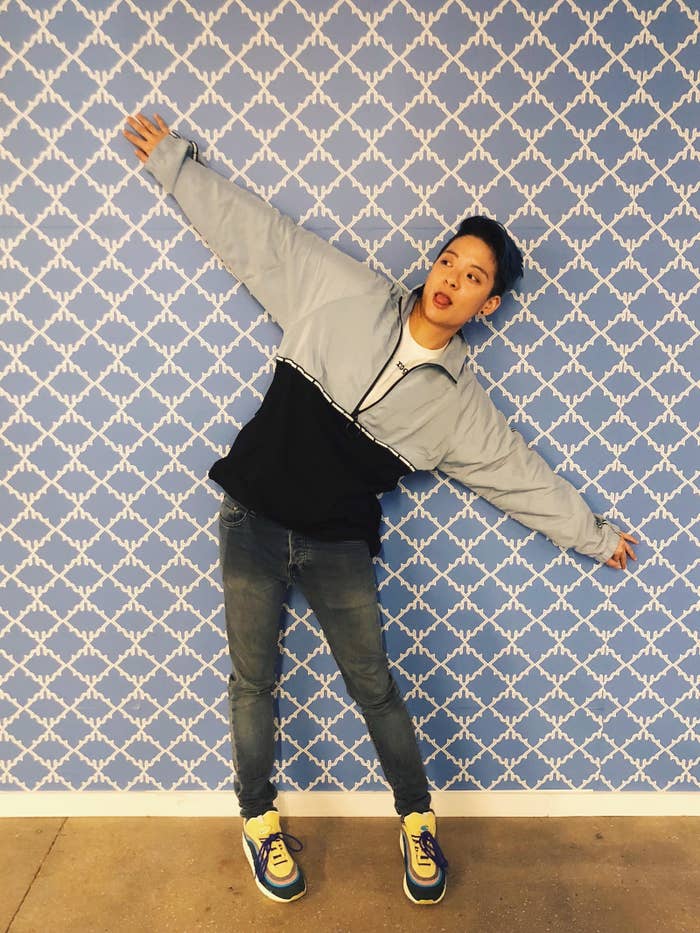 We met up with Amber during her Gone Rogue tour and delved into her style evolution, music, tour, friends, and everything in between:
Whether you go to one of her shows, watch her YouTube videos, or talk to her in person, the most important takeaway is that Amber is Amber through and through — and one of her goals, as a celebrity and artist, is for everyone to embrace themselves.
The same openness is reflected in her personal style. Amber doesn't pretend to know the ins and outs of fashion, but with the help of her friends, she's willing to try just about everything once. But when she's truly in her ~element~, it's gonna be basketball shorts and a T-shirt.
And that goes for her performance style as well. If Amber's performing, dancing, and shaking that ~brass~, you bet she's wearing something she can freely move in.
But when it comes to fashion, she's been experimenting a lot with her style — and throughout the interview, she referred to fashion as "playing dress-up."
Amber knows now that experimenting doesn't mean making big changes, like buying entirely new pieces or always trying to go out of her comfort zone — a lot of it is thinking about how to style the pieces she already owns differently.
And beyond dressing for herself, ever since she's started taking on her own projects and directing her own videos, Amber uses style and clothing to convey emotional depth in her creative work.
So, if it wasn't already clear, mood goes hand-in-hand with style for Amber. For a boppier track like "Countdown," that's where she'd pop in a few risks and play around with different elements.
As long as she keeps her essence, it's all good. Even as a f(x) member, which meant oftentimes wearing outfits you didn't want to wear*, Amber always valued a sense of self and individuality.
Amber's partnerships with brands like Nike Women embody similar messages to the ones that she spreads through in songs like "Beautiful" and "White Noise" — through commercial and personal work, Amber works through her own evolutions of self-love and body confidence.
Looking for more Asian-American and K-pop content? Check out these articles: