BTS Dropped Their "On" Music Video, So Here Are 13 Things You Might've Missed
If you see me with random words on my face, I'm totally fine.
But you know what's more than OK? Incredible and mesmerizing, even? The music video for their lead single, "On!" Watch it and revel in the greatness of this ~kinetic manifesto film~.
1.
Since "On" is a reflection of their seven-year career, it's very appropriate that its name mirrors that of their 2013 single, "N.O." They also made a direct reference in this M Countdown comeback teaser!
2.
And! Both "On" and "N.O" music videos used black-and-white color palettes.
3.
They tapped the talents of The Blue Devils, a famous competitive drum and bugle corps, and dancers from creative agency The Lab (choreographed and led by Sienna Lalau*).
4.
The aerial shots of BTS and the dance crew are definitely reminiscent of the aerial group shots in "Not Today."
5.
According to Reddit, they filmed the video at the Sepulveda Dam.

6.
V has "The Shadow Like Me" written on his face, which alludes to Suga's "Interlude: Shadow" (which was initially released prior to the full album).
7.
He also has a mysterious neck tattoo that reminds me of the shattered glass present throughout many moments of the Interlude: Shadow comeback trailer.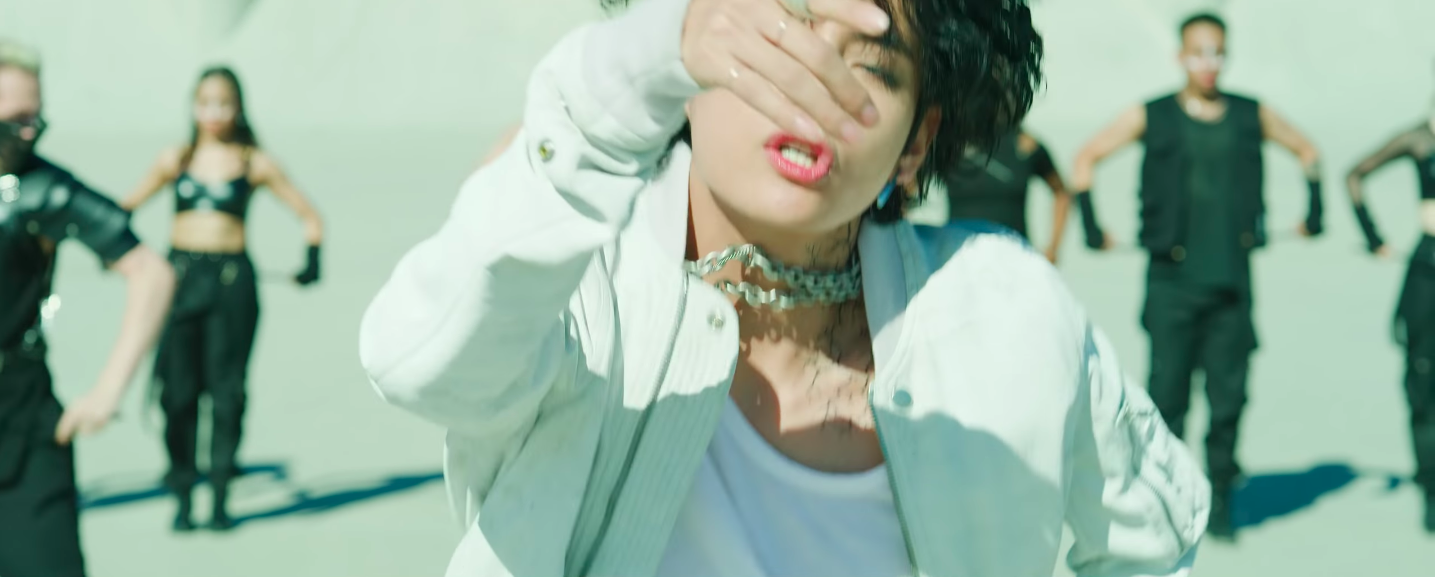 8.
Jimin gave a nod to his iconic, shoulder-bearing move from the "Blood, Sweat, and Tears" era, and needless to say, it didn't go unnoticed!!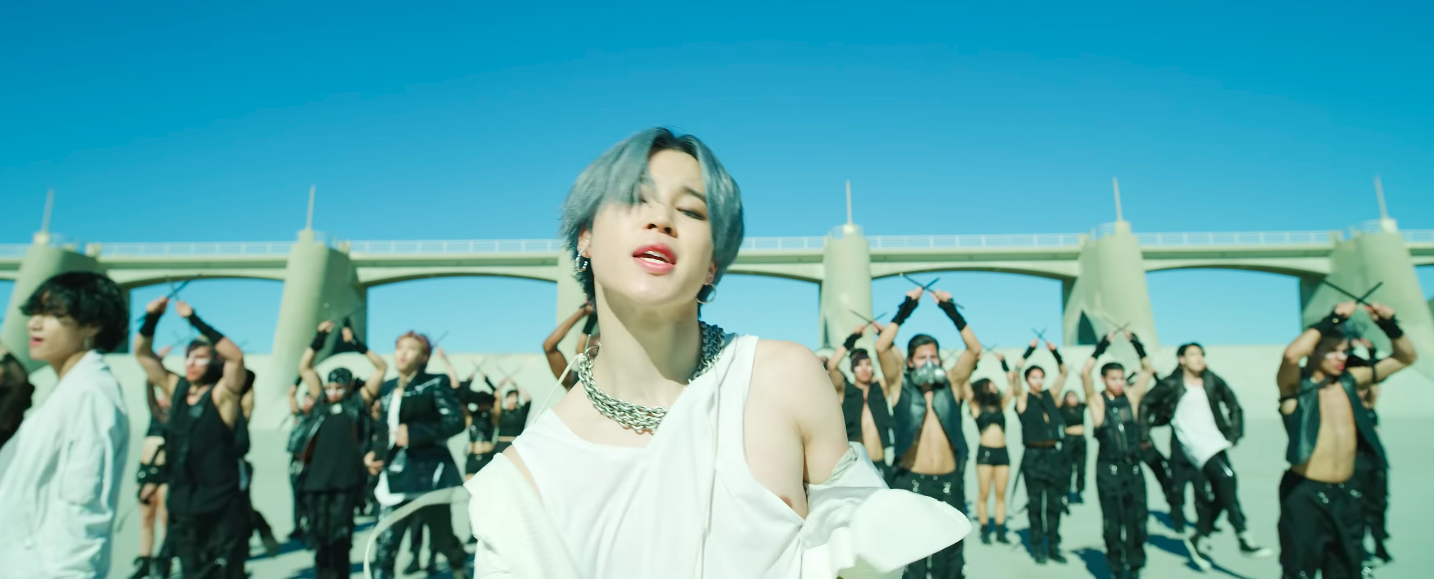 9.
That's not the only "Blood, Sweat, and Tears" reference — in the bridge, Jungkook sings, "My blood and tears / Got no fears."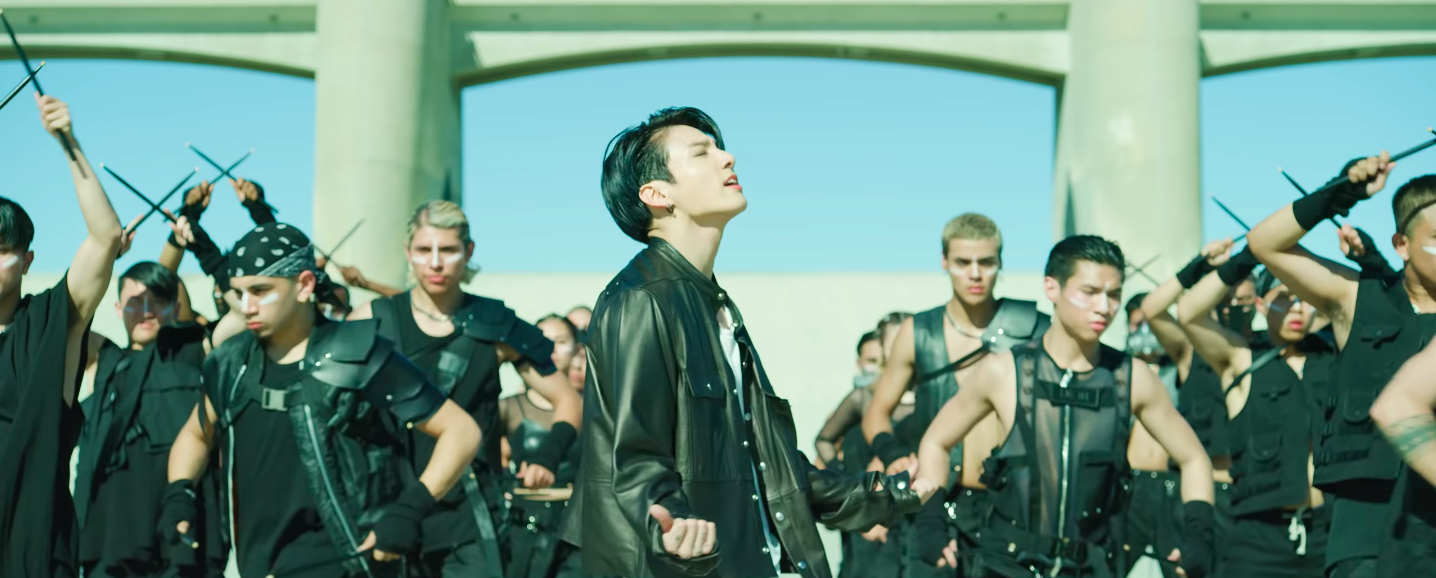 10.
And right before Jungkook goes into his beautiful high notes, the members walk away, one by one, from oldest to youngest.
11.
V and Jimin are the only two members wearing all-white outfits, which probably symbolizes their ~soulmate~ status that they sing about in their duet, "Friends."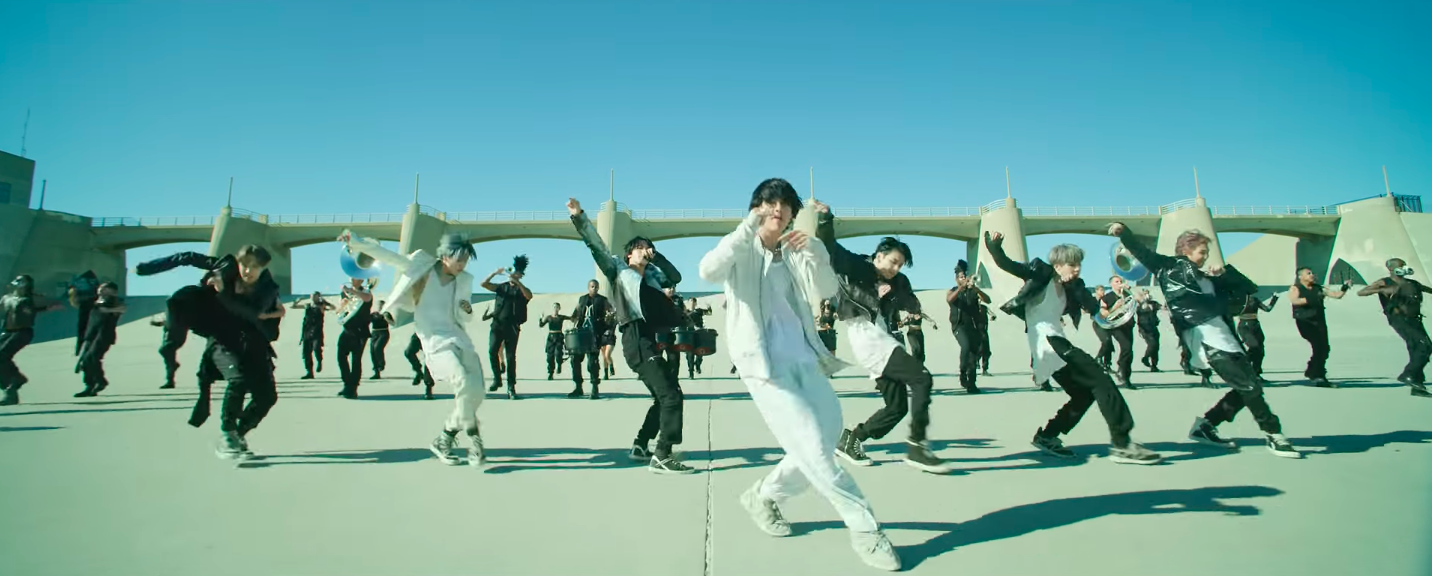 12.
They ended "On" facing away from the camera, just like they did in "Boy With Luv."*
13.
And, as if this magical video wasn't enough, BTS is hitting us with a SECOND music video for "On" sometime next week!!!
Anyway, if anyone wants to know how I'm doing in this post-"On" (and Map of the Soul: 7) age...