1.
Tomato, Mozzarella, and Basil Quinoa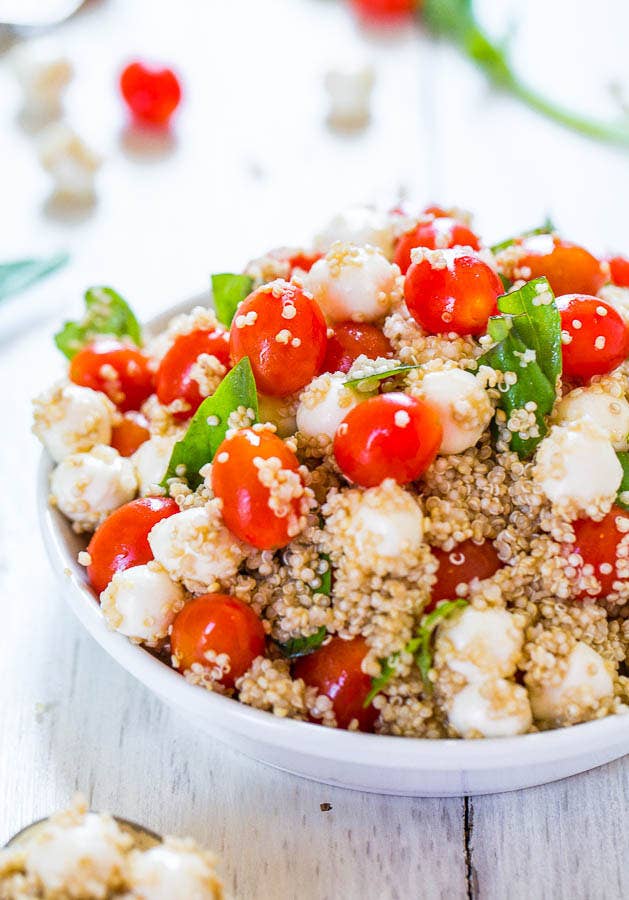 2.
Chicken Quinoa Burrito Bowls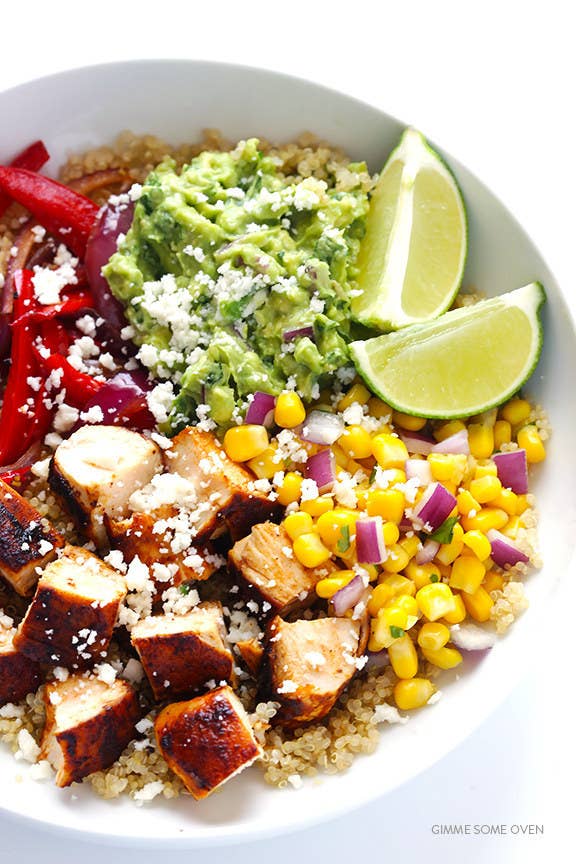 3.
Superfood Salad with Lemon Vinaigrette and Shrimp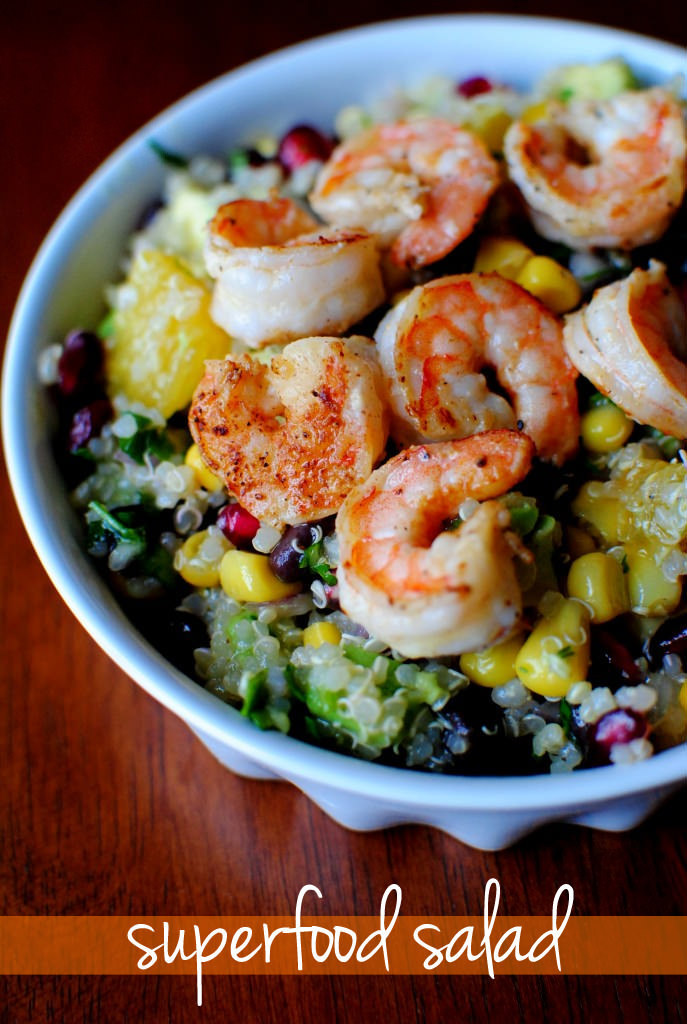 4.
Berry-Almond Quinoa Salad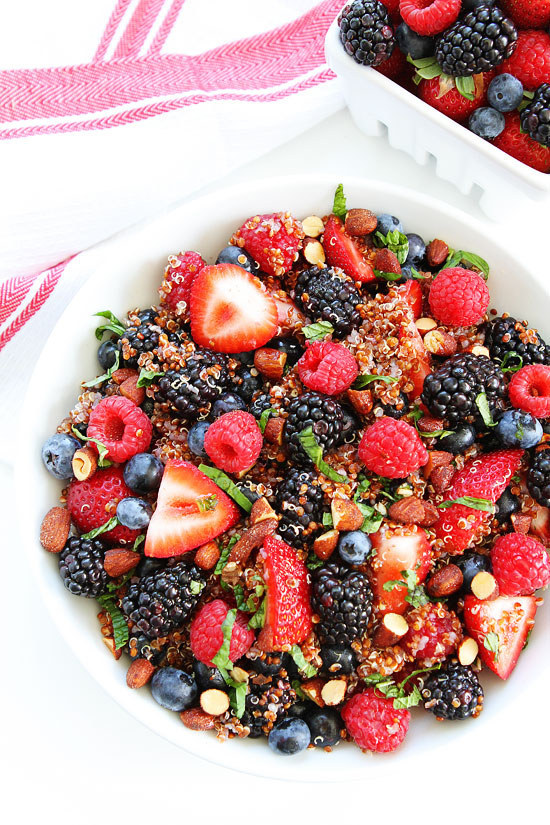 5.
Black Quinoa With Avocado, Almonds, and Honey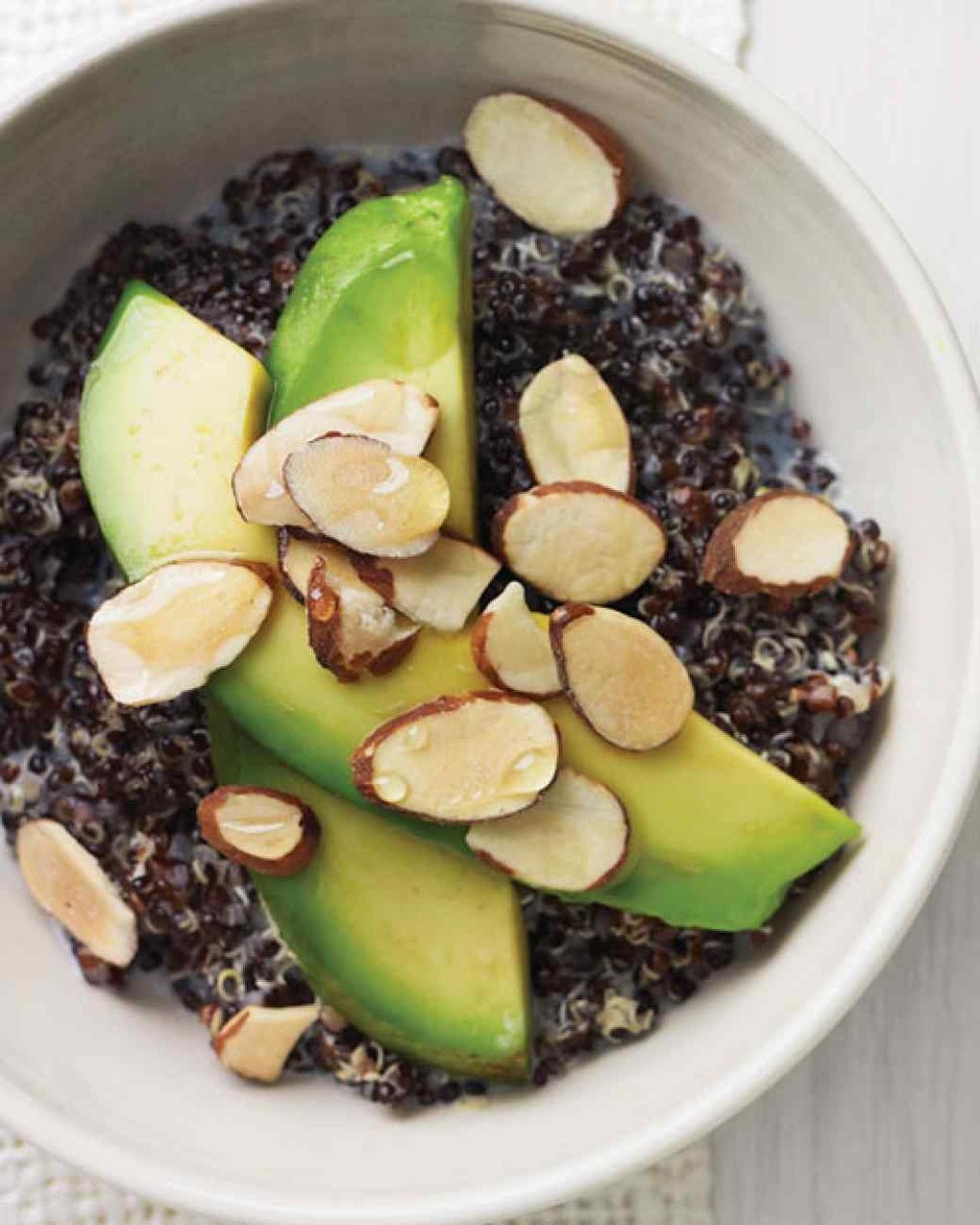 6.
Buffalo Chicken Quinoa Salad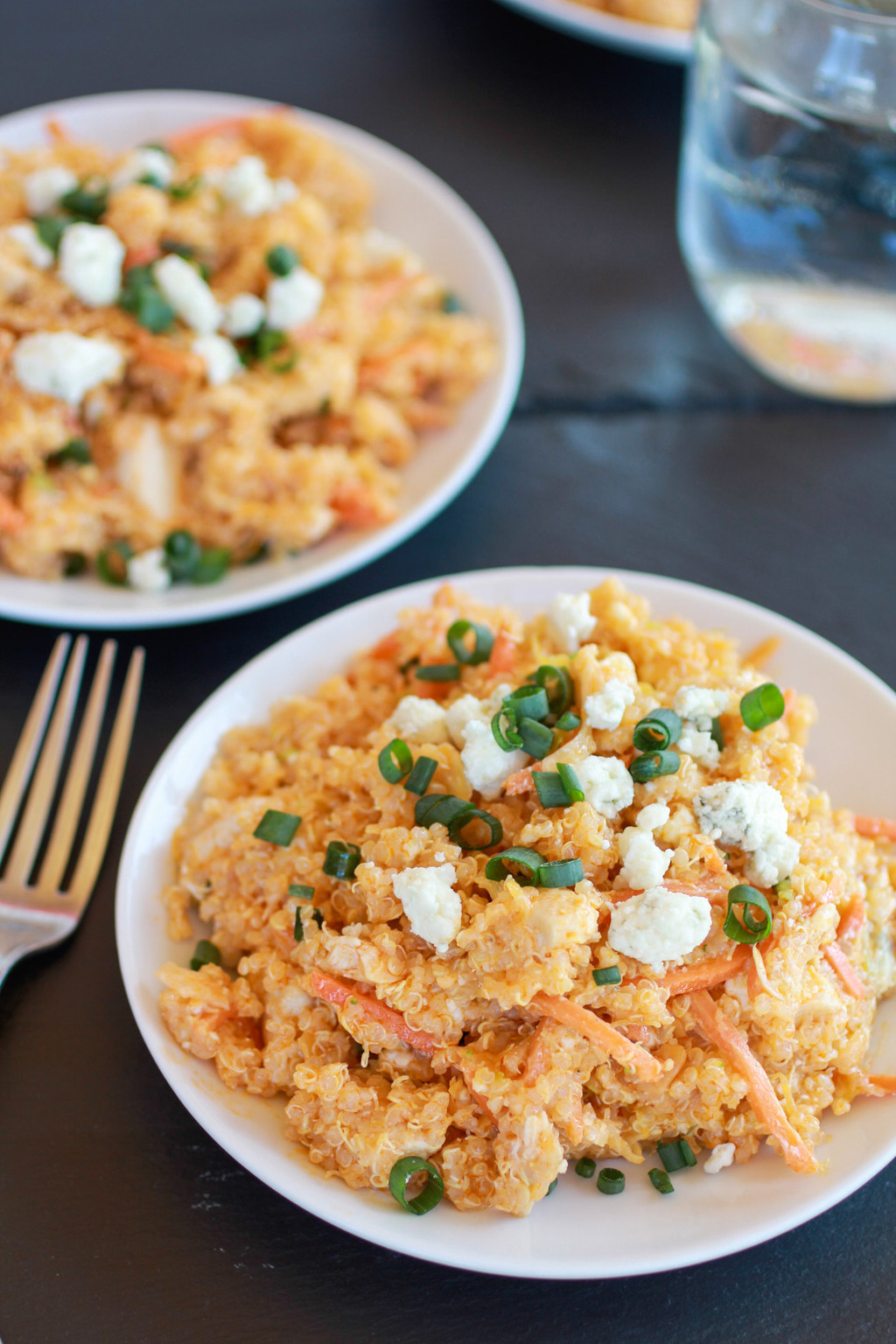 7.
Farmers' Market Quinoa
8.
Quinoa and Black Bean Salad with Orange-Coriander Dressing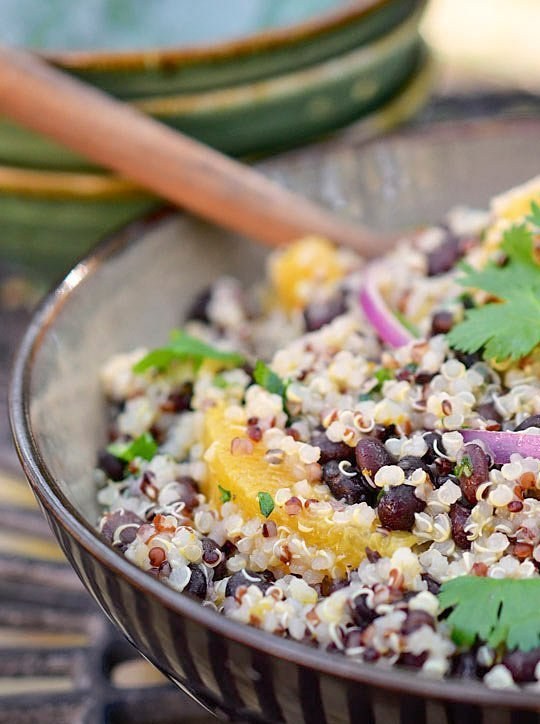 9.
Miso Quinoa Pilaf with Grilled Cucumber, Eggplant, and Soy Dressing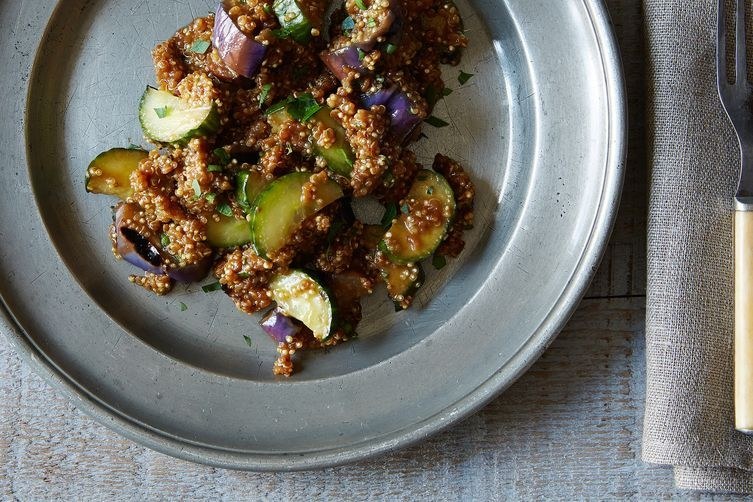 10.
Quinoa Salad with Spinach and Fruit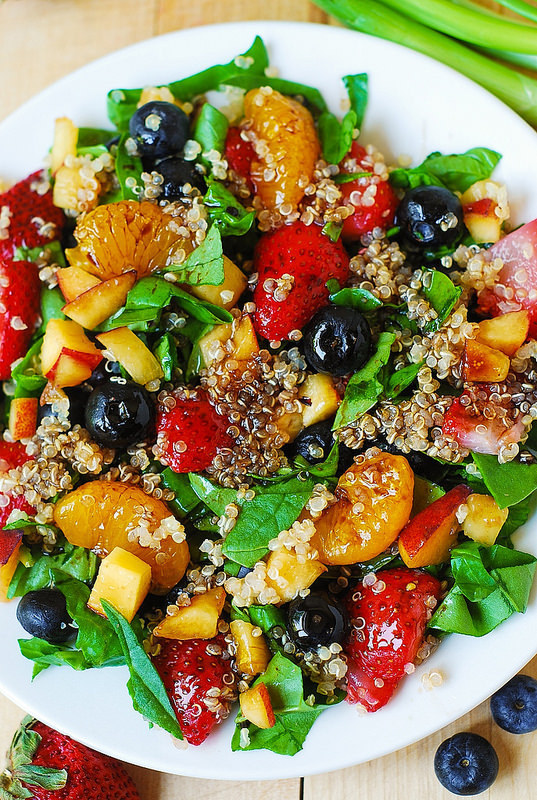 11.
Honey-Butter Quinoa with Corn and Scallions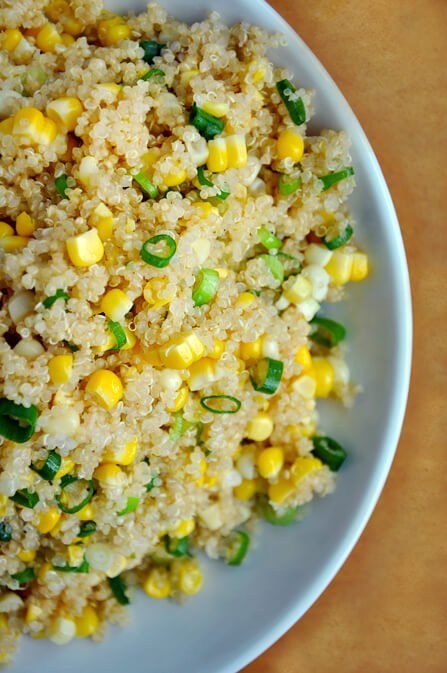 12.
Quinoa with Currants, Dill, and Zucchini
13.
Honey-Roasted Carrots and Pickled Beets with Quinoa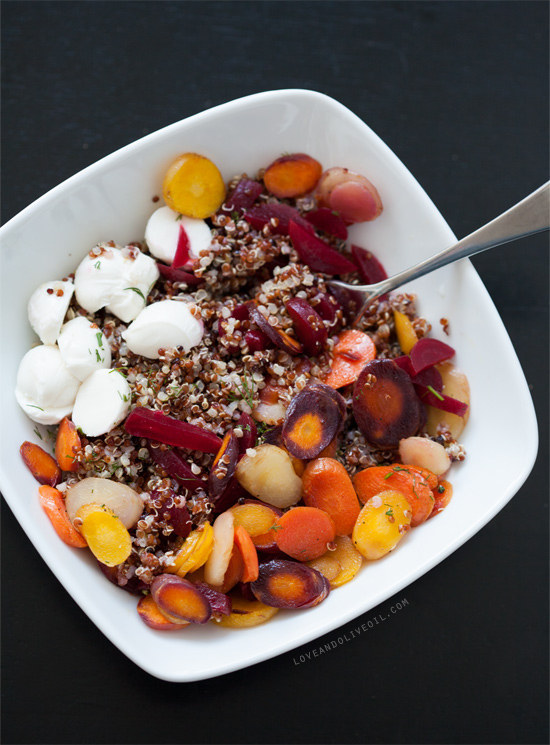 14.
Quinoa Salad with Sugar Snap Peas, Scallions and Mint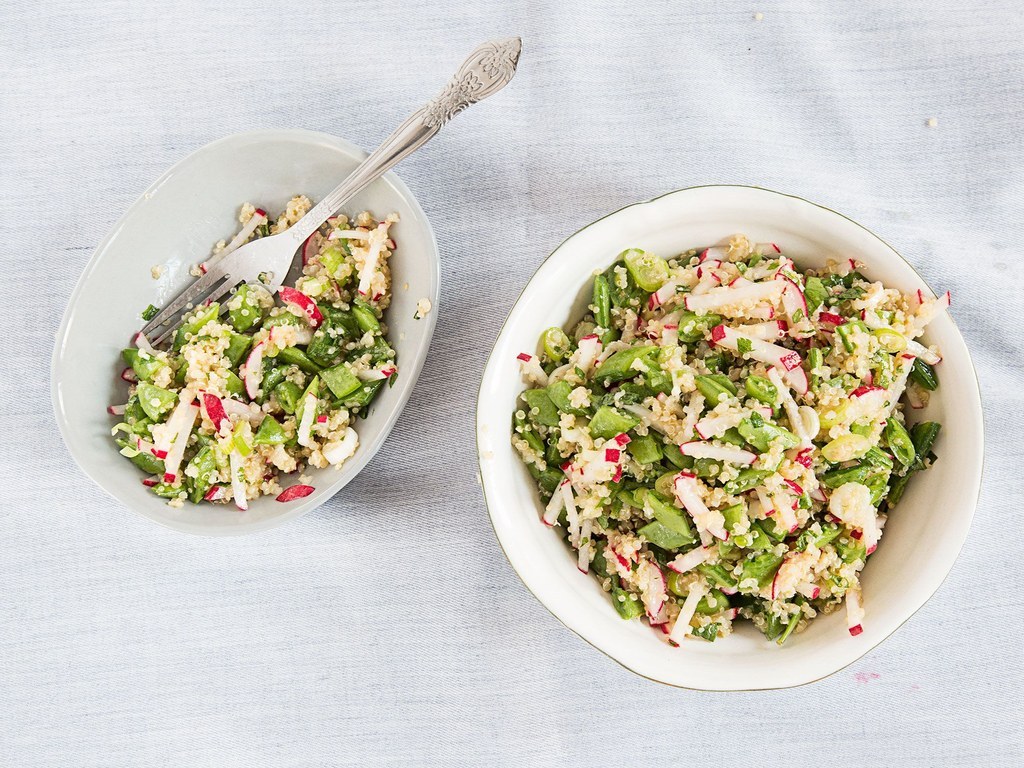 15.
Make-Ahead Mustardy Quinoa with Sausage, Potato and Arugula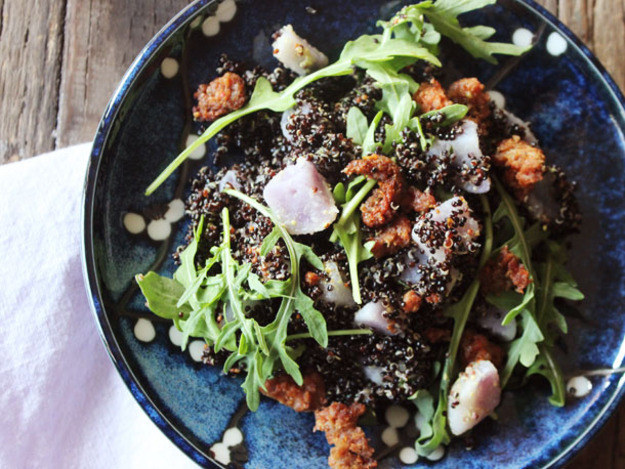 16.
Thai Quinoa Salad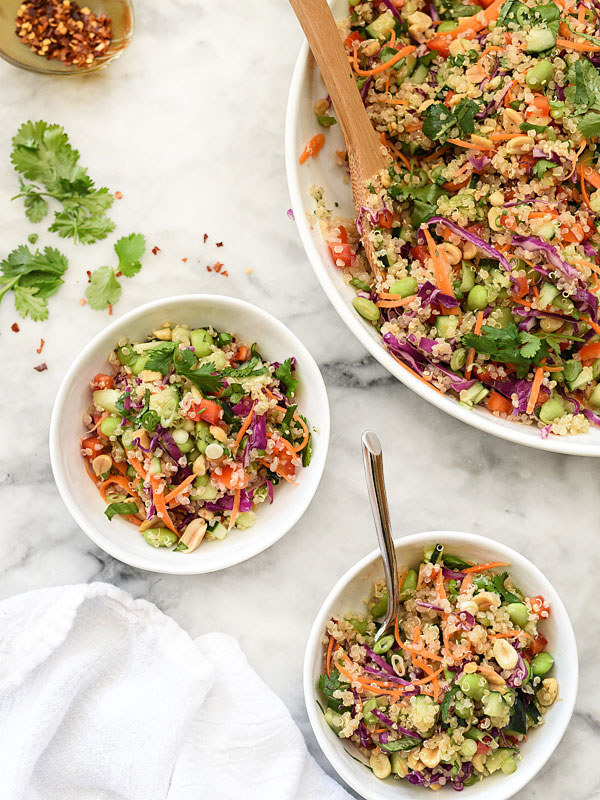 17.
Quinoa Chicken Bowls With Mango Salsa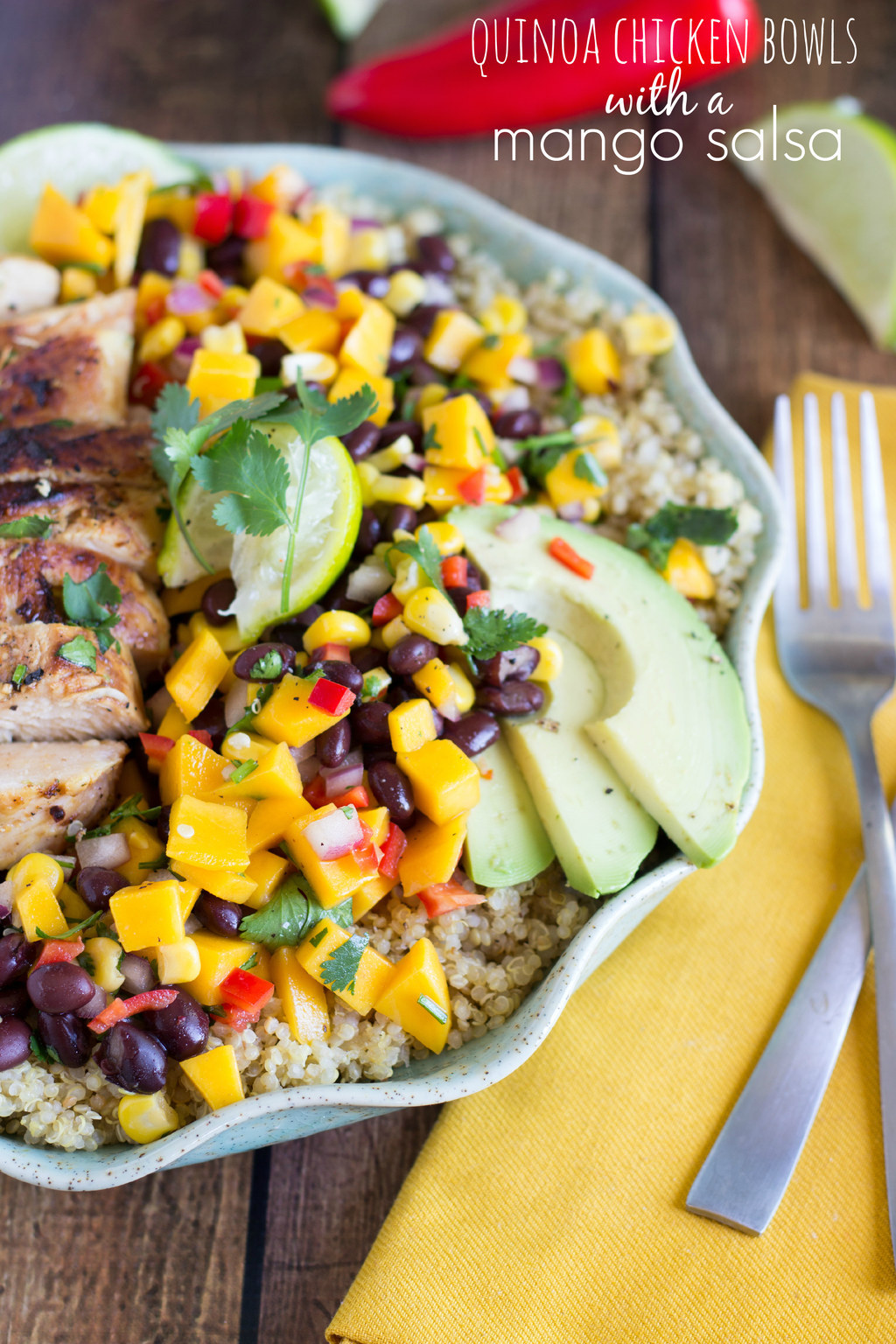 18.
Quinoa Tabbouleh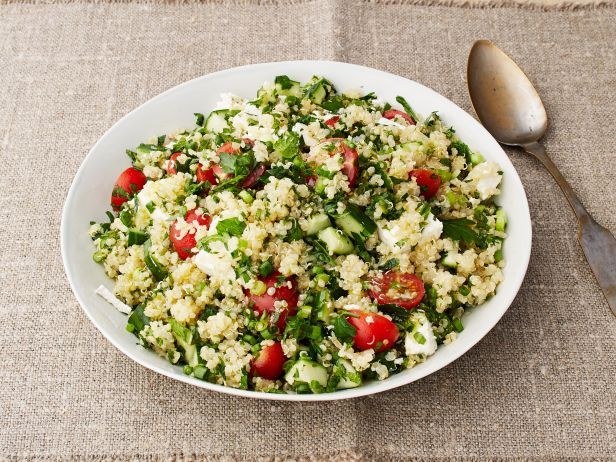 19.
Sesame Kale Glow Bowl