Roasted Cabbage With Red Pepper Garlic Butter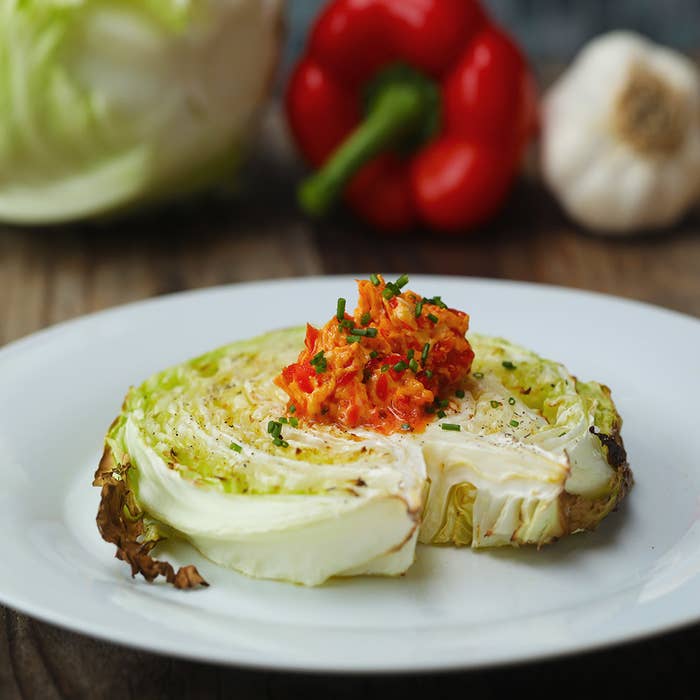 INGREDIENTS
Servings: 5
1 large green cabbage
Olive oil
Salt & pepper
2 teaspoons onion powder
2 cloves garlic
½ cup jarred roasted red bell peppers
1 stick unsalted butter, room temperature
Chives, for garnish
PREPARATION
1. Preheat the oven to 450°F.

2. Cut the cabbage into 5 thick "steaks" and remove the core from the center pieces using a small knife.

3. Coat a baking pan with olive oil. Place the cabbage pieces on the baking sheet and season both sides with salt, pepper, and onion powder. Place the 2 garlic cloves on the same pan. Transfer to the oven. Roast about 15 to 20 minutes per side.

4. Combine the roasted red pepper, roasted garlic cloves, and unsalted butter in a food processor. Season with salt and pepper. Blend until smooth.  

5. Top the finished cabbage steaks with a dollop of the red pepper garlic butter and a sprinkle of chopped chives. 

6. Enjoy!