4 Easy Flower Arrangements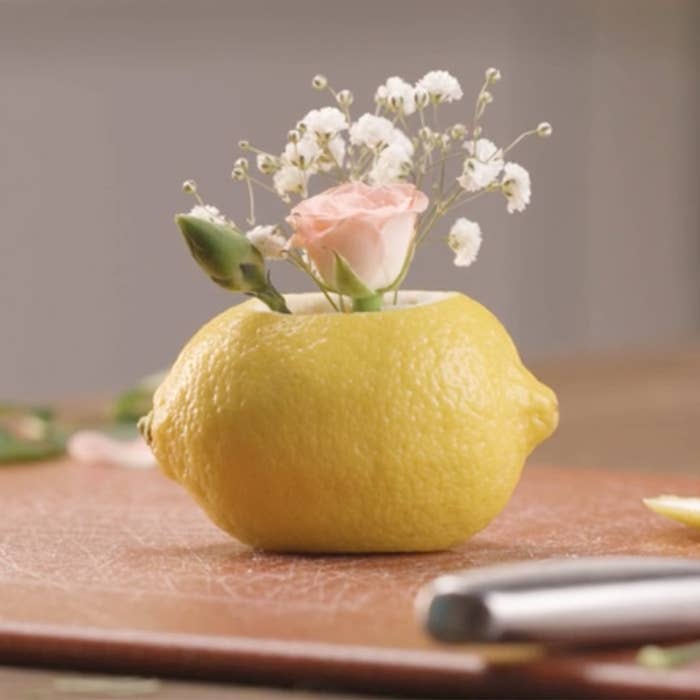 MATERIALS
Flowers
Scissors
Bowl
Clear tape
Jar
Branches
Pebbles
Lemon
Dill
Rosemary
Champagne glass
Twine
INSTRUCTIONS
Arrangement #1:
1.Cut the flower stems short.

2.Create a grid on the bowl using tape to hold up and organize the flowers.

3.Place flowers into the grid, starting from the edge and moving to the center.

Arrangement #2:
1.Collect branches and twigs that are taller than the flowers.

2.Fill the bottom of a jar with pebbles.

3.Place the branches and arrange the shorter flowers in the front.

Arrangement #3:
1.Slice a thin layer off one side of a lemon to later keep it stable.

2.Make a deeper slice on the opposite side and cut out 1-2 inches of the flesh.

3.Cut and arrange flowers short enough to fit.

Arrangement #4:
1.Pad a small flower arrangement with garden herbs, such as dill and rosemary.

2.Tie the bouquet in twine and place in a small vessel, like a champagne glass.