What's your passion? Maybe you're thinking of throwing on that pop star outfit and working on your singing like Maya...
Whichever passion you're pursuing, the Samsung Galaxy A52 is the perfect tool to help you express yourself.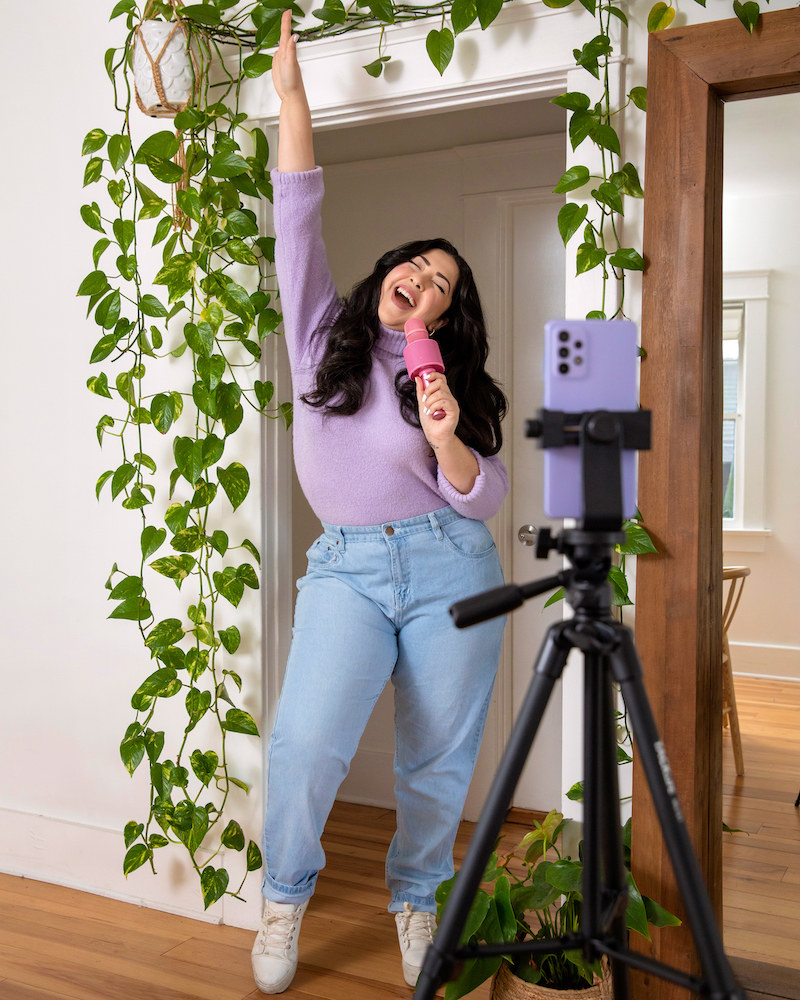 With the Samsung Galaxy A52, you can take a 4K video, easily find the perfect shareable moment in it with 4K Video Snap, then send it to other Galaxy devices in seconds with Quick Share!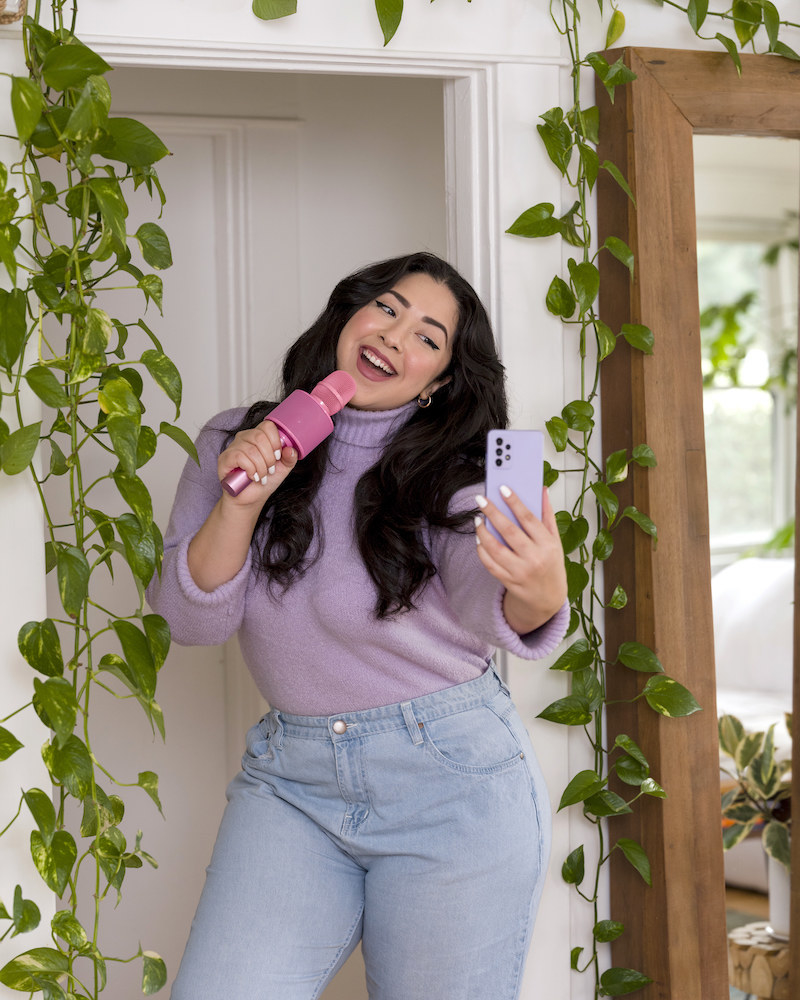 The two-day long battery life makes it super easy to keep your passion projects going without interruptions, and whether you're snapping a photo of you and your S.O. or shooting a video to post on social media, the 64MP quad camera with OIS keeps everything super sharp and stable.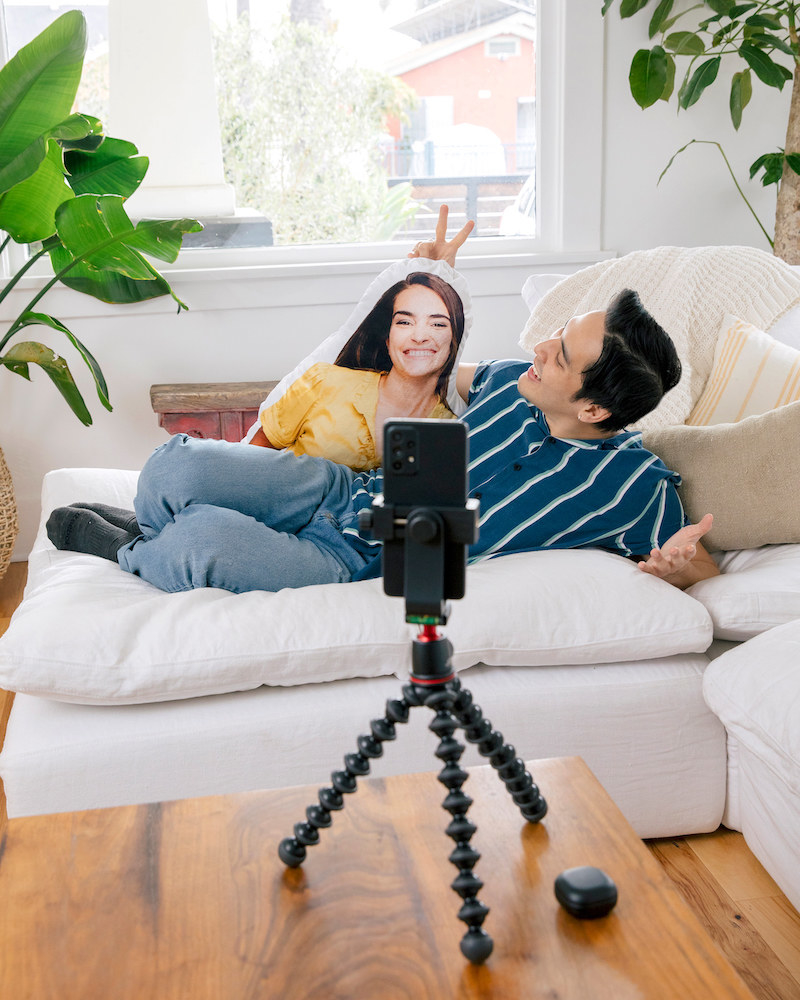 Plus, it's super compatible with your Galaxy Buds Pro — just pop them in your ears and stay connected and heard! And, with the SmartThings Find feature, you can find your Galaxy Buds Pro even when you're far away.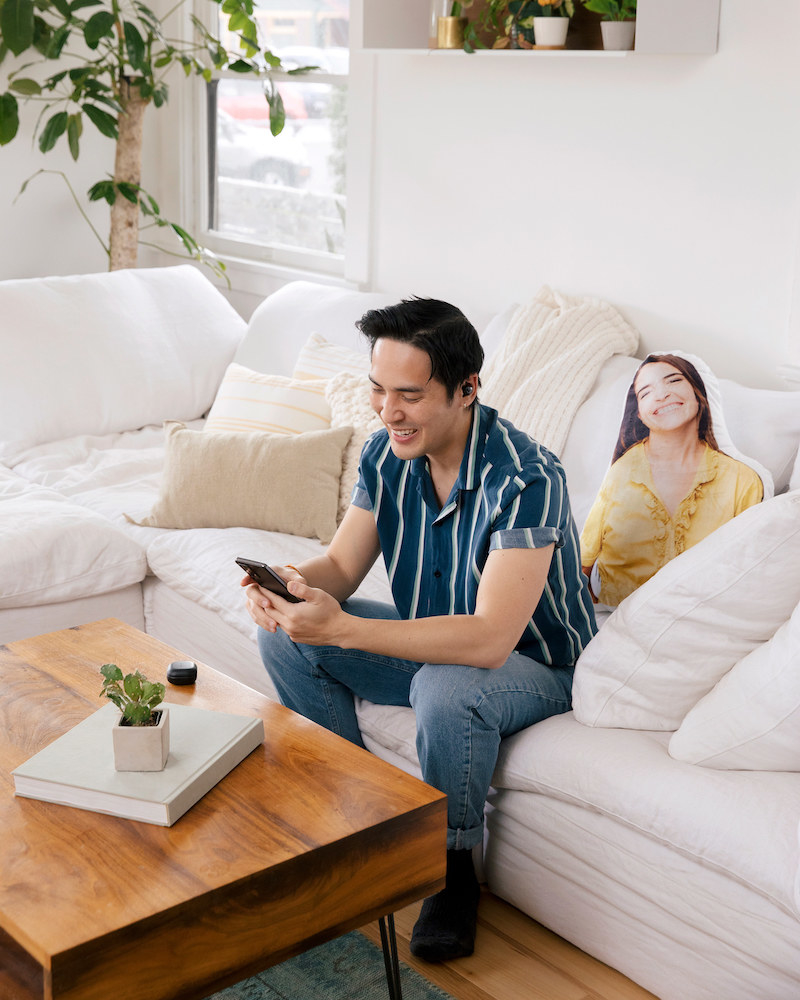 This phone is a real game changer. Scene Optimizer applies perfect settings to ensure post-ready pictures with every photo, so you can spend more time in the moment and less time editing.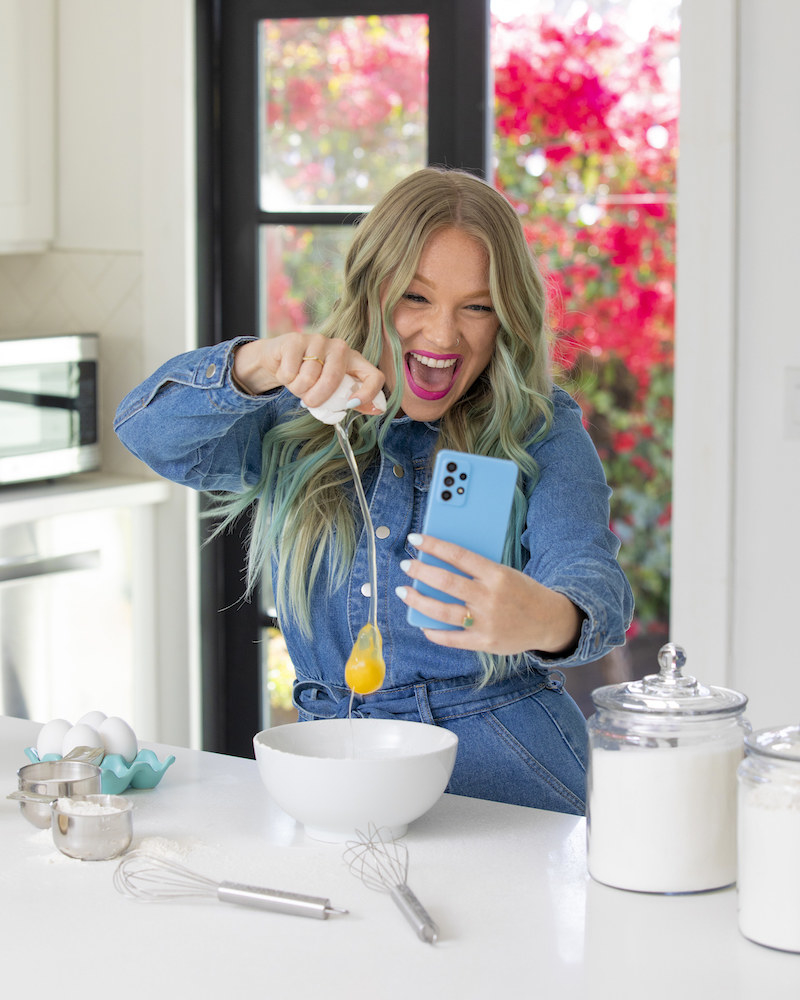 Practice may make perfect, but Scene Optimizer ensures a flawless picture every time. Chocolate cake perfection! Oh, and don't sweat the wet stuff — the phone is water- and dust-resistant.