1.
Start your day off right with a morning routine.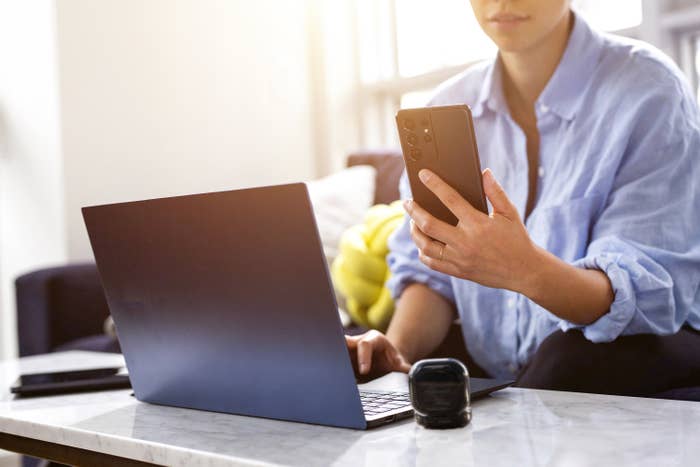 2.
Make a to-do list for the day to keep you on task.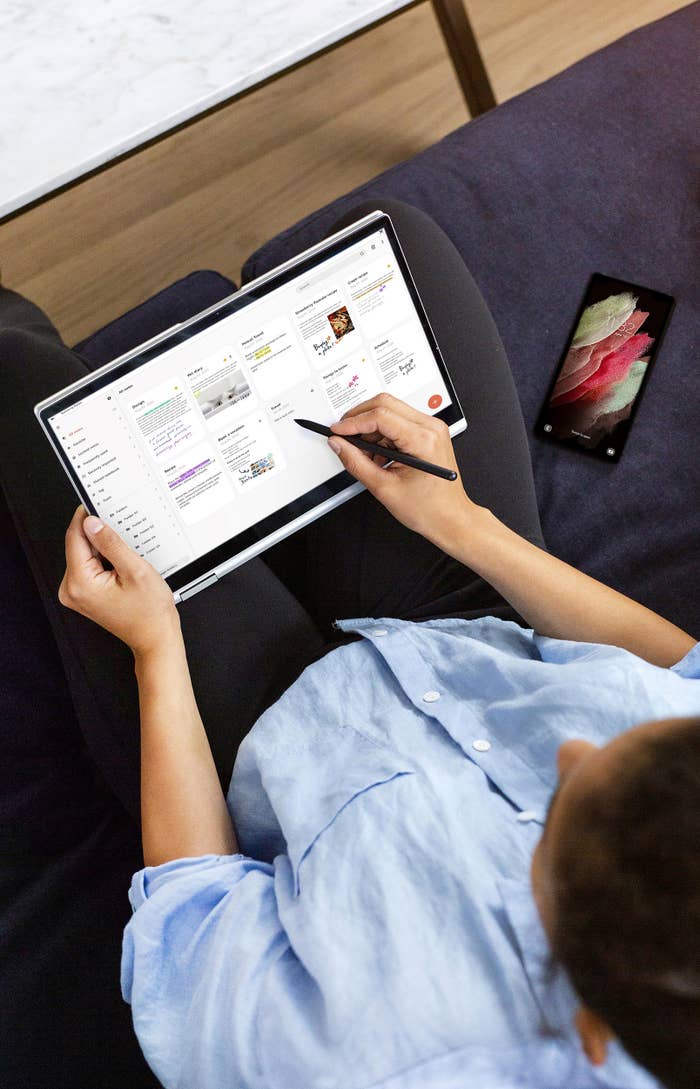 3.
Set yourself up for success by organizing your workspace.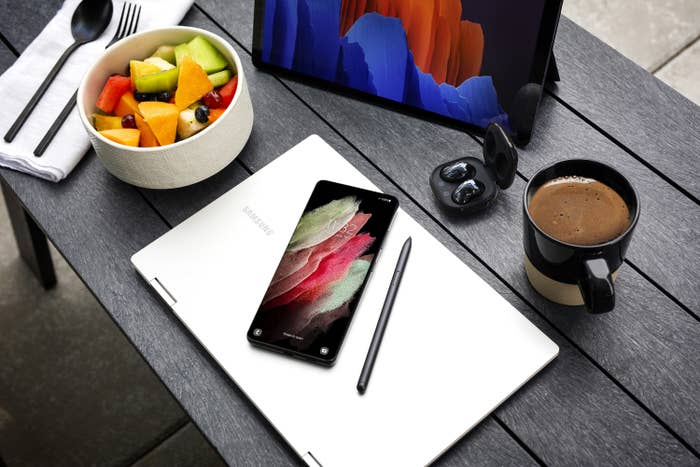 4.
Add a second screen to make multitasking easier.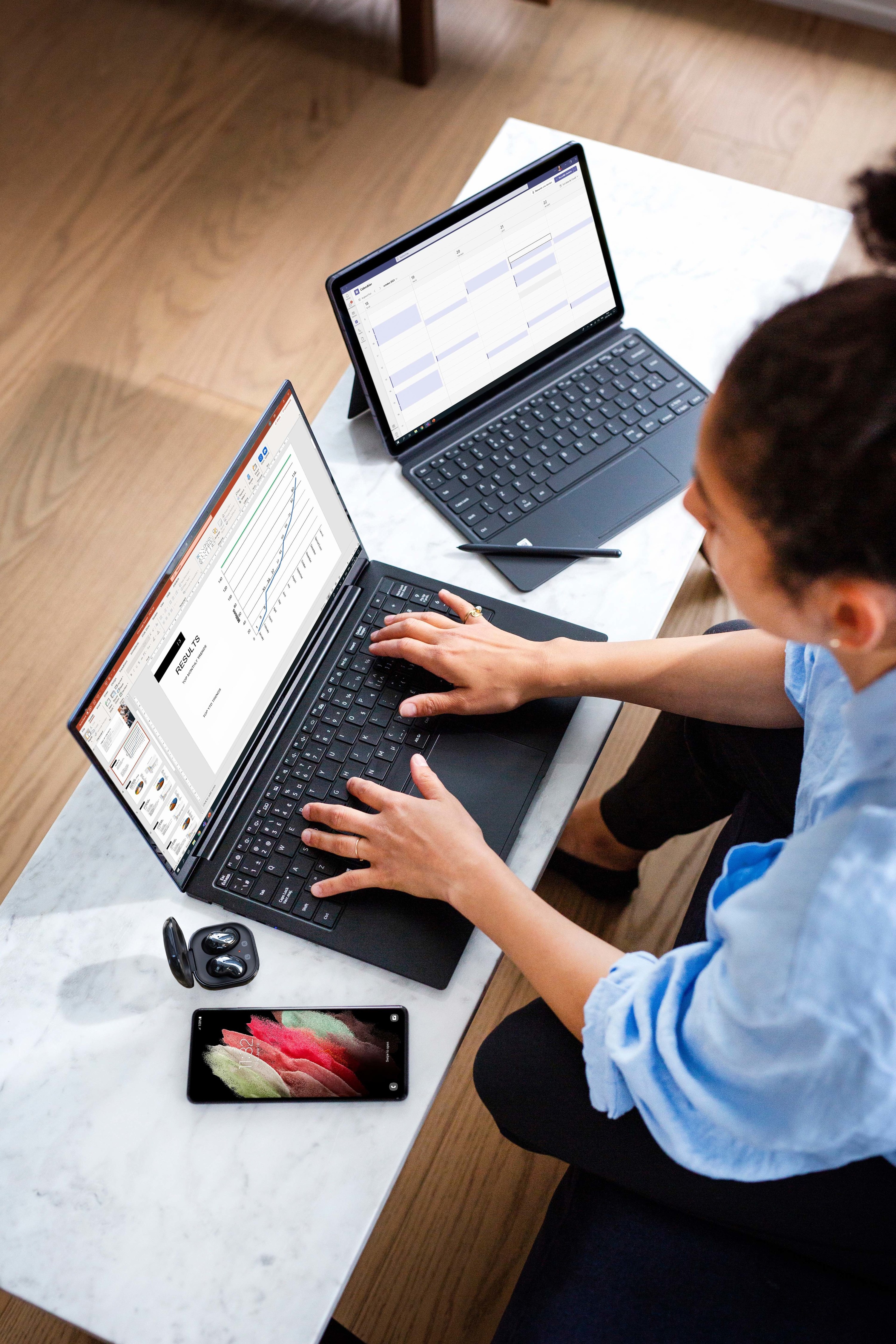 5.
Move your workspace outside.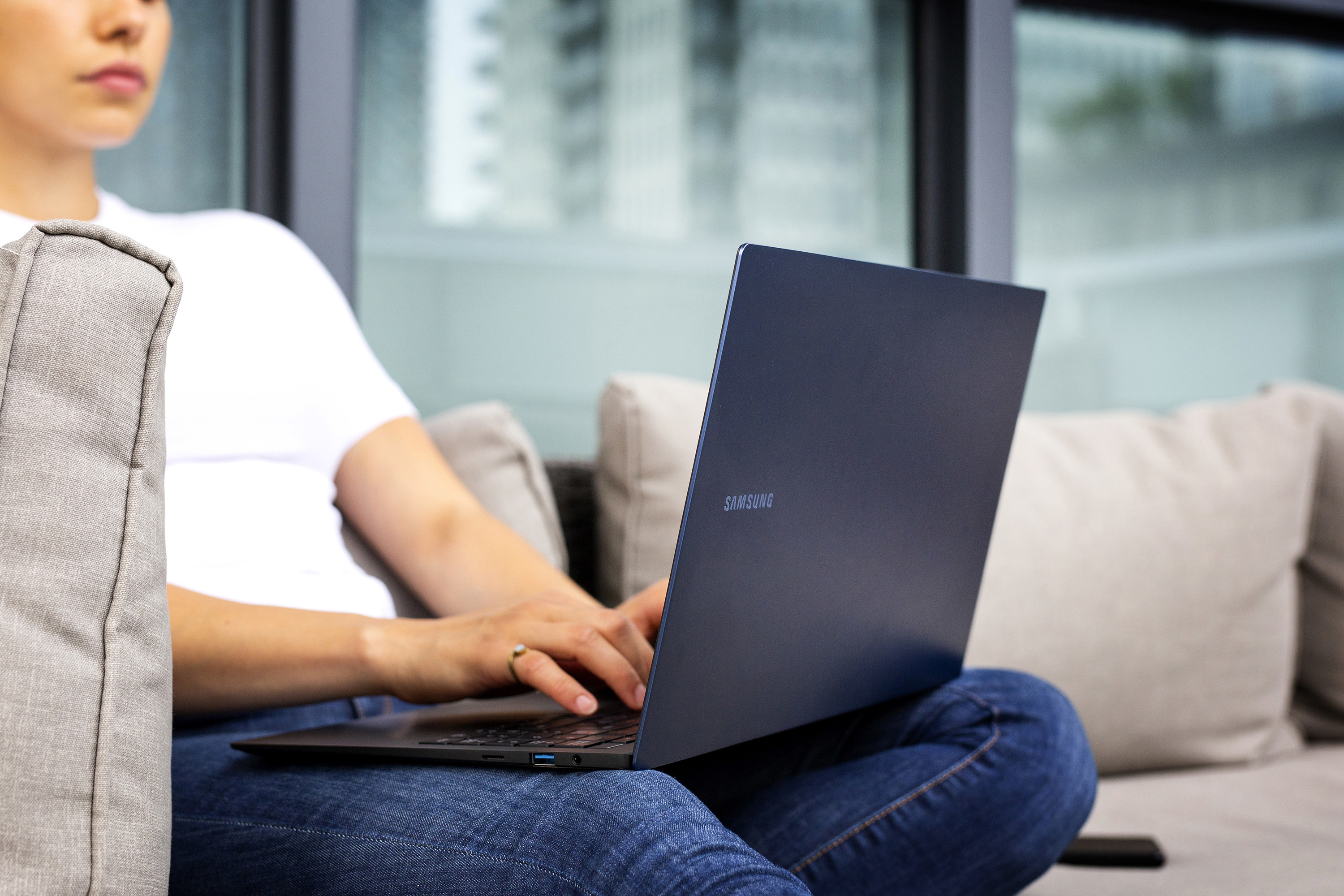 6.
Curate the perfect playlist that'll keep you in the zone.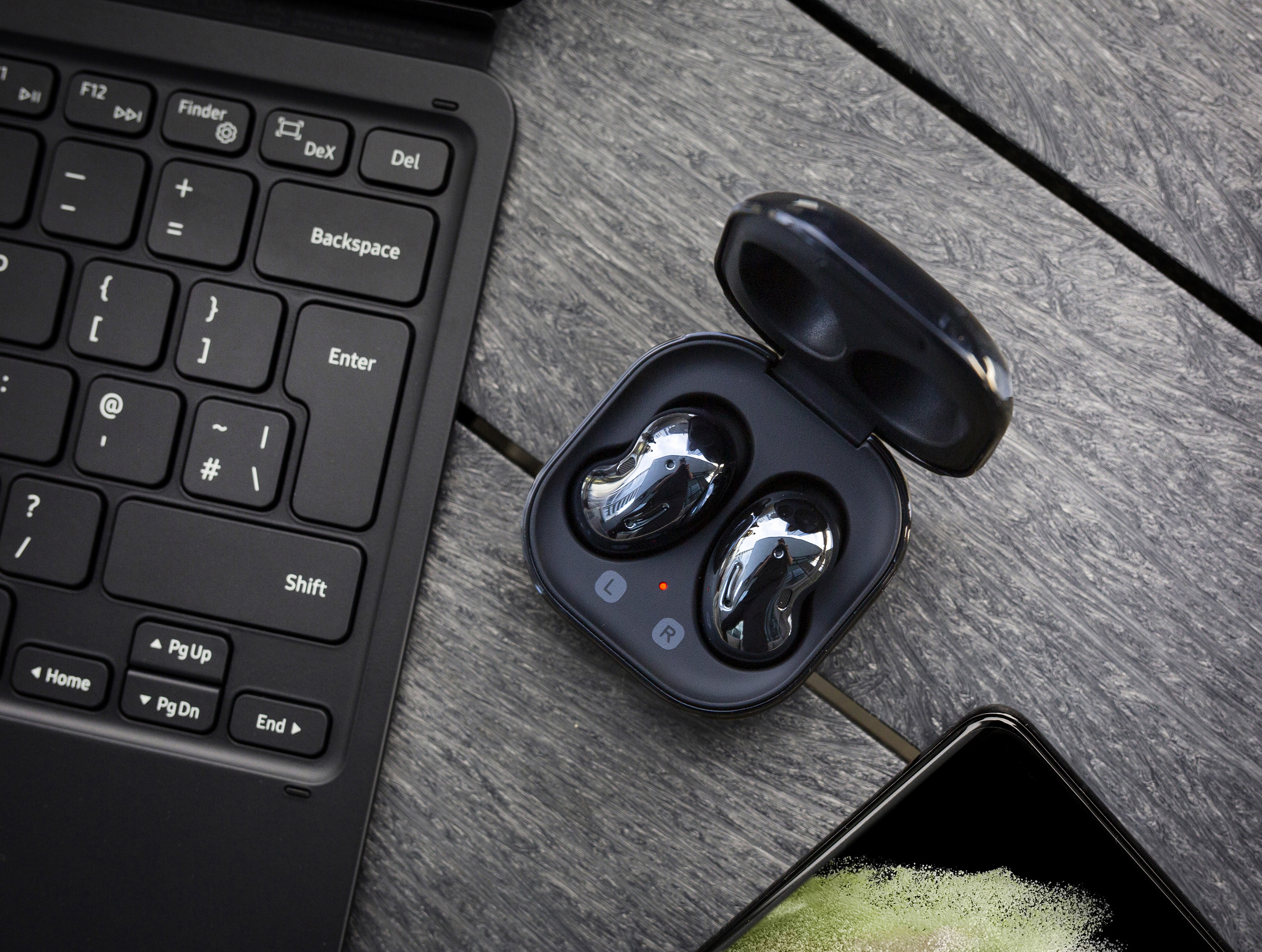 7.
Set your work hours and stick to them.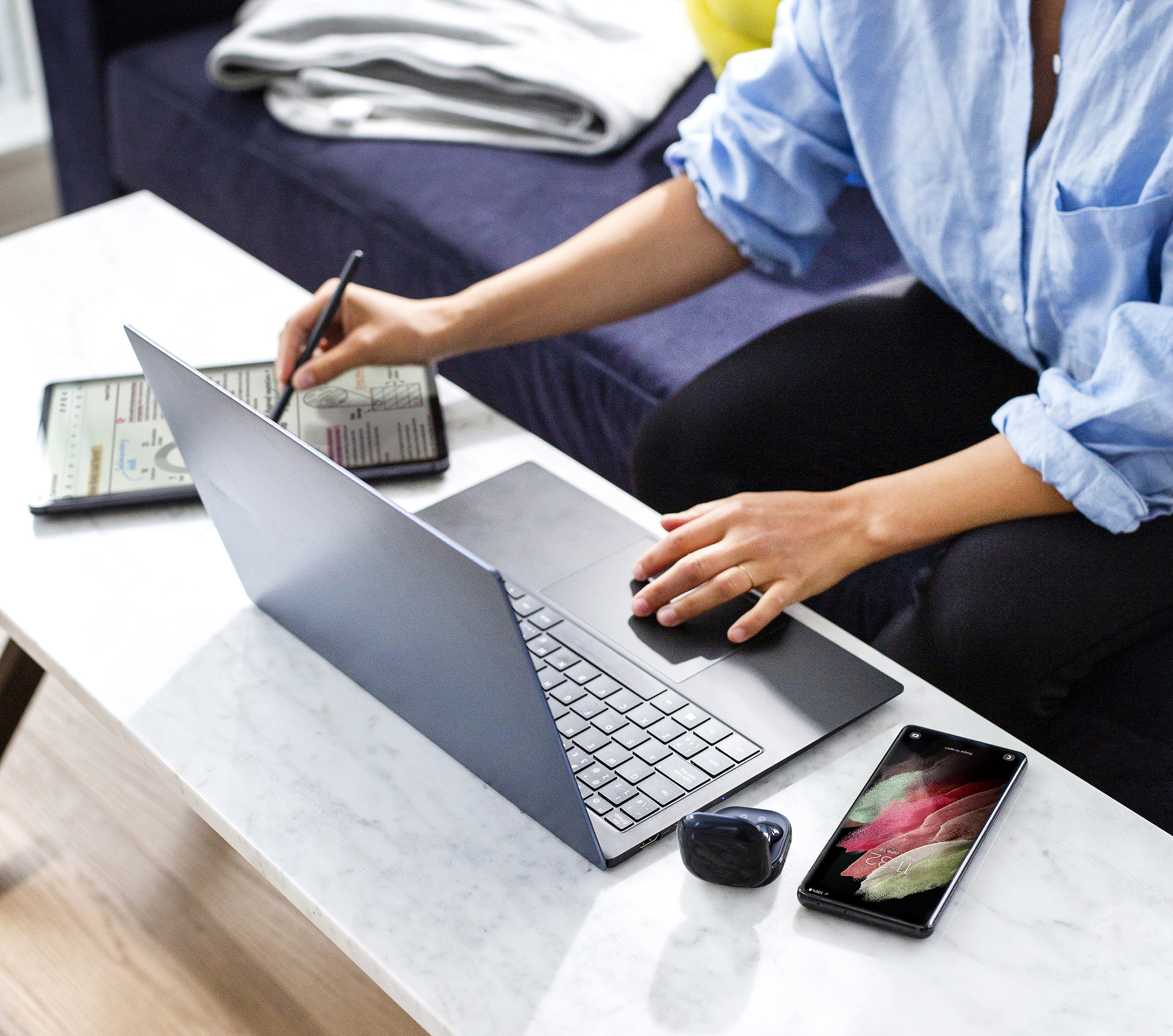 8.
Take better notes.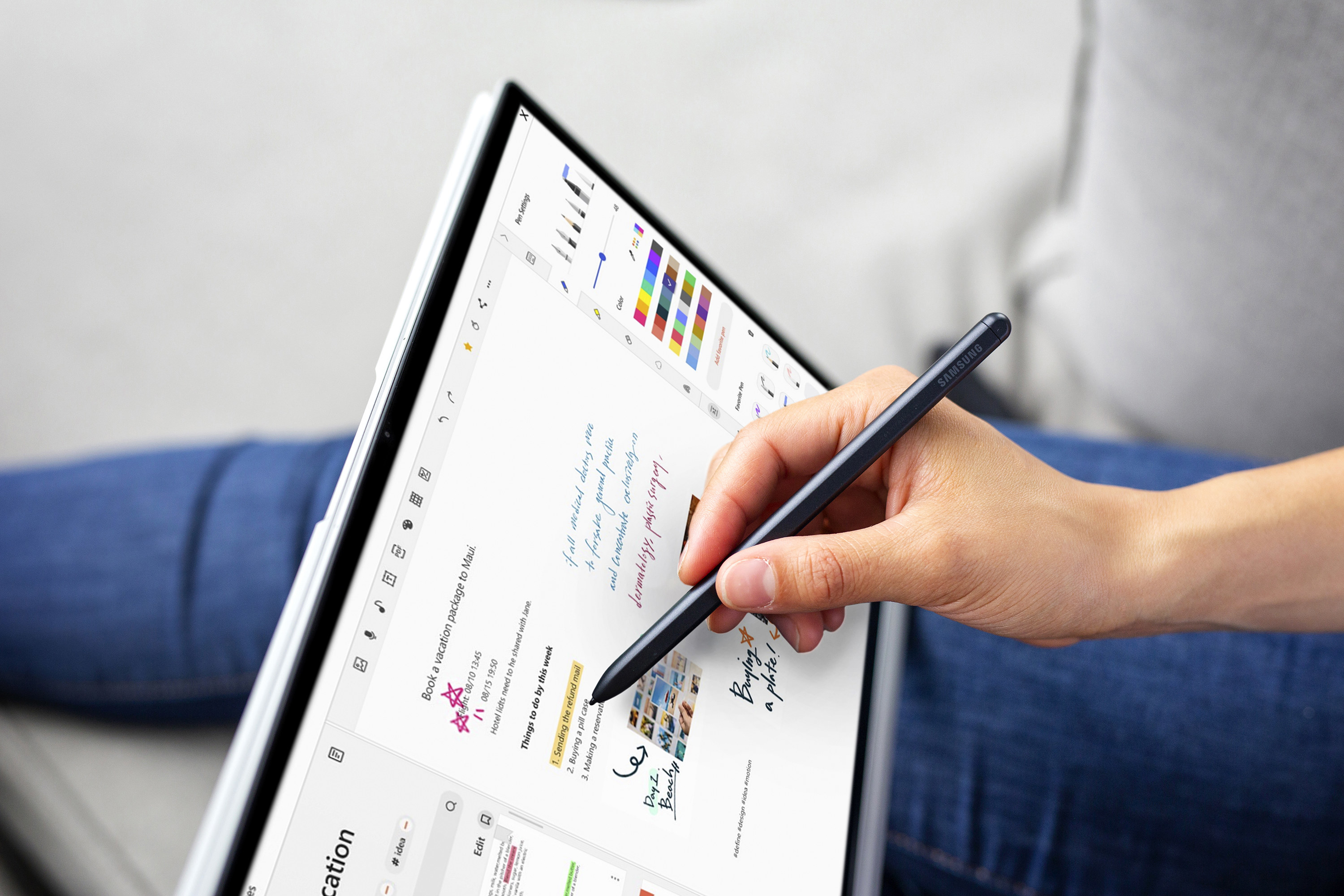 9.
And finally, don't forget to schedule time for breaks and meals.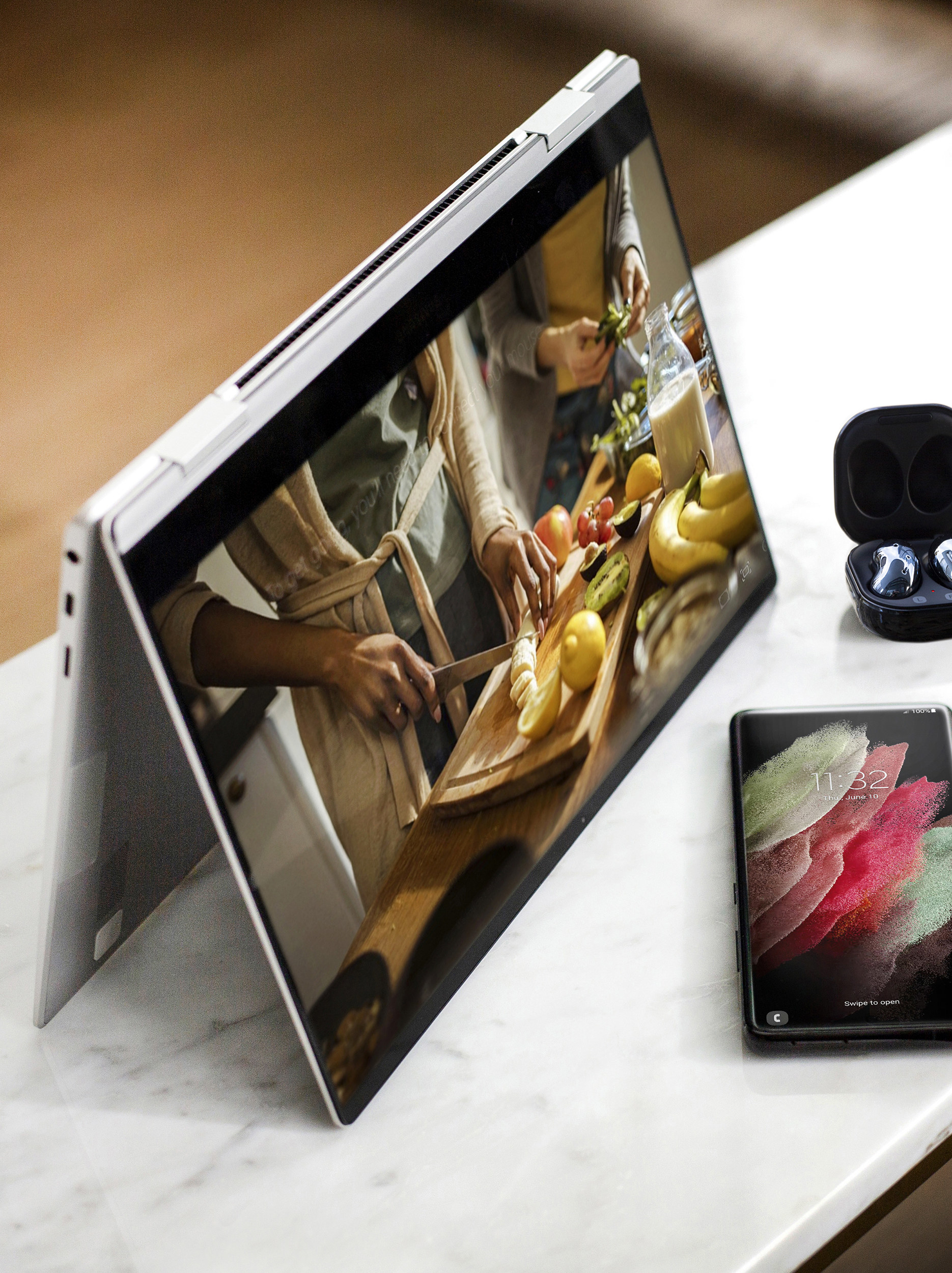 [1] Quick Share feature allows sharing of photos, videos, and files between Samsung Galaxy devices. Quick Share is available on Galaxy smartphones, Galaxy Tabs, and Galaxy Books (from May 2021), on Android 10 and One UI2.1, and above. Available devices and features may be subject to change. Requires BLE (Bluetooth Low Energy) and Wi-Fi Direct connection to enable Quick Share. Wi-Fi Direct must be enabled before using.
[2] Battery life may vary depending on environment, usage patterns, and other factors. Average expected performance based on typical use. Actual battery life depends on several factors and other application usage patterns. Results may vary. Twenty-hour battery life once fully charged.
[3] Users must link their mobile phone to their Windows PC through Link to Windows on their phone and Your Phone app on their PC, follow the setup prompts — including being signed in to same Microsoft account. Requires an Android 7.0+ phone and the latest Windows 10 update on the PC. Some mobile apps may restrict content to be shared on other screens or may require a touchscreen to be able to interact with them. Apps feature requires Android phone and PC to be connected to the same Wi-Fi network. Your Phone multiple apps experience requires supported Samsung Galaxy devices running Android 11 and Windows 10 May 2020 Update or later. Supported devices for Apps feature. Calls requires a minimum PC software version of Windows 10 May 2019 update or higher. Requires Windows 10 PC supporting Bluetooth radio. Requires Android devices version 7.0 and greater with at least 1GB of RAM and the latest update for Windows.
[4] Auto Switch feature only available on Galaxy smartphones and tablets with One UI 3.1 or later. Certain devices and applications may not support Auto Switch.
[5] Galaxy devices must be logged in to the same Samsung Account to enable Auto Switch.