People Are Roasting Roseanne Barr After She Made A Racist Statement And ABC Canceled Her Show
"Imagine loving being racist more than loving money."
Naturally the news drew a range of responses from people online, ranging from the humorous to the critical.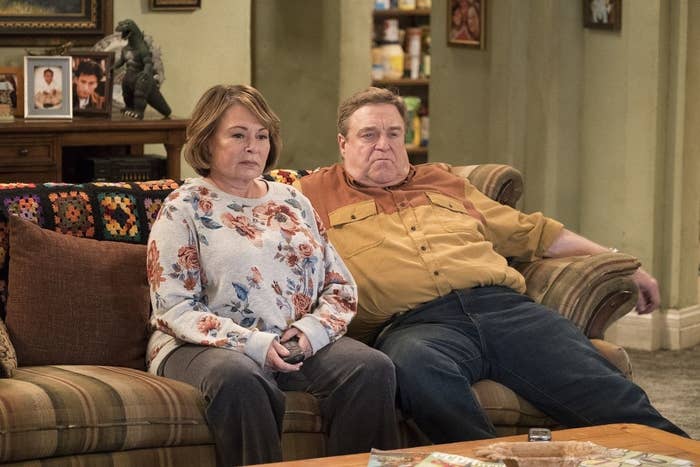 Of course, people went right for Roseanne.
Some pretty brutal subtweets were made...
...as were some hilarious hypothetical scenarios.
People were also quick to call out ABC for greenlighting the show in the first place, considering her controversial history.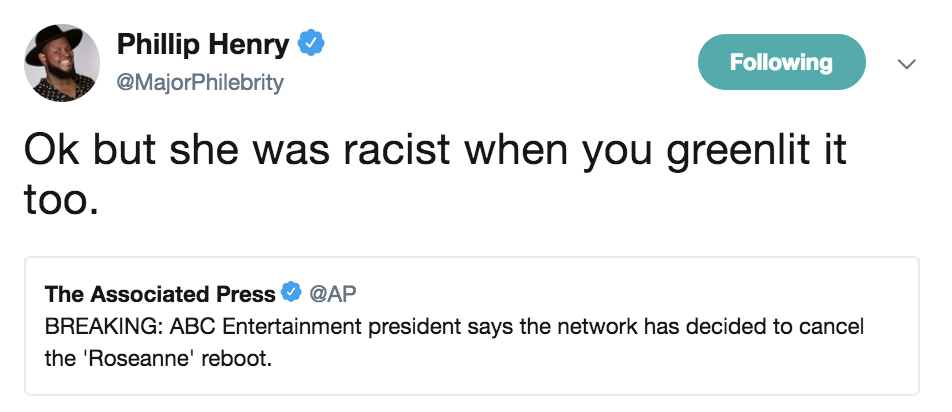 Many believed that ABC knew exactly who they were buying into when they brought the show back.
And some also directed their ire at any cast members who might express "shock" over her racist comments when she has a similar pattern of behavior.
But people also felt upset on behalf of the people who worked behind the scenes on Roseanne...
...because they're now likely out of work and looking for new jobs, due to Barr's racist statements.
People were also quick to draw comparisons in how people reacted to the NFL's new policy on players protesting during the National Anthem to ABC canceling Roseanne...
...ESPECIALLY with Roseanne's checkered past with the National Anthem.
Ultimately, some saw the cancellation of the show as a sign that maybe this dumpster fire of a year isn't ALL terrible.
And at the end of the day, the memes...the memes were good.
Finally, someone cooked up *THIS* ingenious way to continue the series without its lead. 10/10, would watch.