Niall Horan Met The Queen And It Was The Cutest Thing Ever
Pop royalty and true royalty shaking hands? It's almost too good to be true.
On Tuesday, the Queen of England entertained the One Direction singer at Buckingham Palace, along with more than 300 other Irish men and women. Here he is strutting in to meet Her Majesty. It's hard to tell who was more excited to meet the other, but the Queen does have a huge smile on her face. Niall also seemed pretty stoked about the encounter.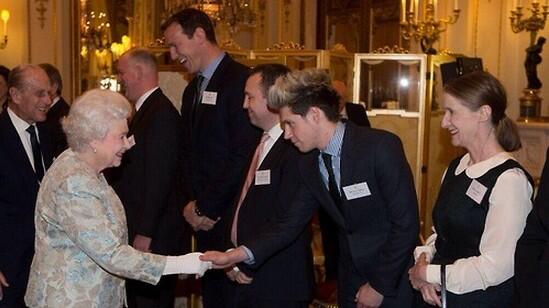 The feeling was mutual.