Former First Lady Michelle Obama is currently busy promoting her new memoir, Becoming. As part of her book tour, she stopped by Brooklyn's Barclays Center on Wednesday night for a Q&A with Sarah Jessica Parker.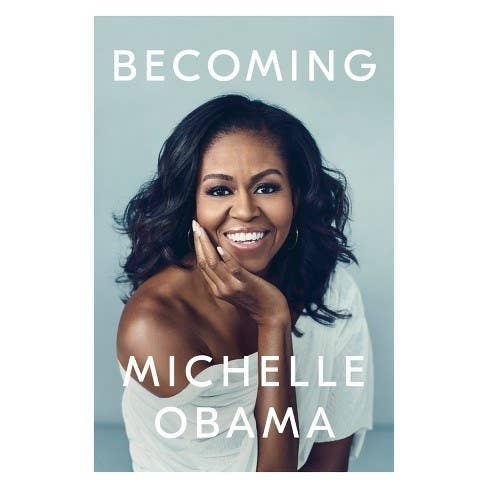 Now, you KNEW Michelle was going to turn out some lewks for her appearance with the Sex & The City star. She basically had to bring it, and bring it she did in this stunning yellow Balenciaga dress. But like a true stunt queen, she saved the best part of her outfit for the reveal.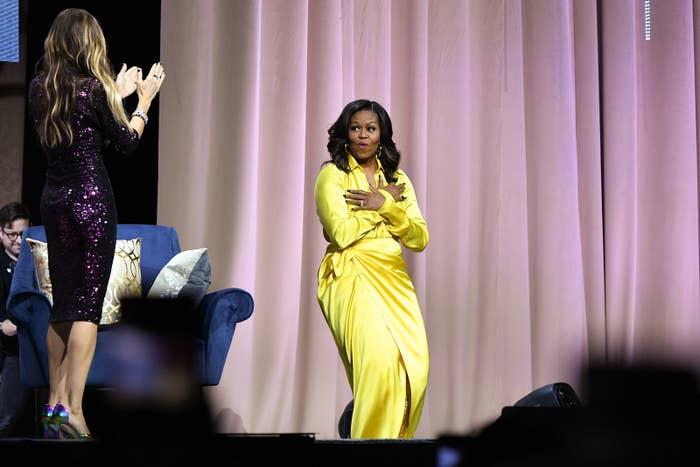 Underneath the dress are thigh-high glittery boots (also Balenciaga) that run almost $4,000. She didn't have to snap that hard, but she DID.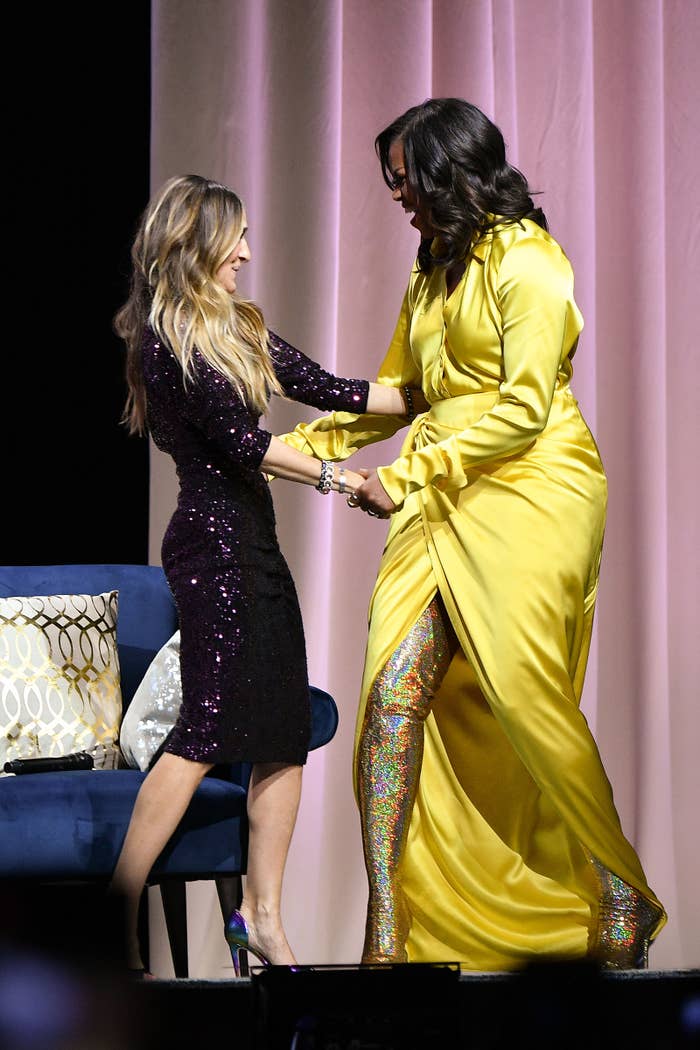 Basically, this is all of us when we saw the shoes under the outfit:
They're so amazing, I'm sure Melania Trump is shopping for a matching pair as we speak.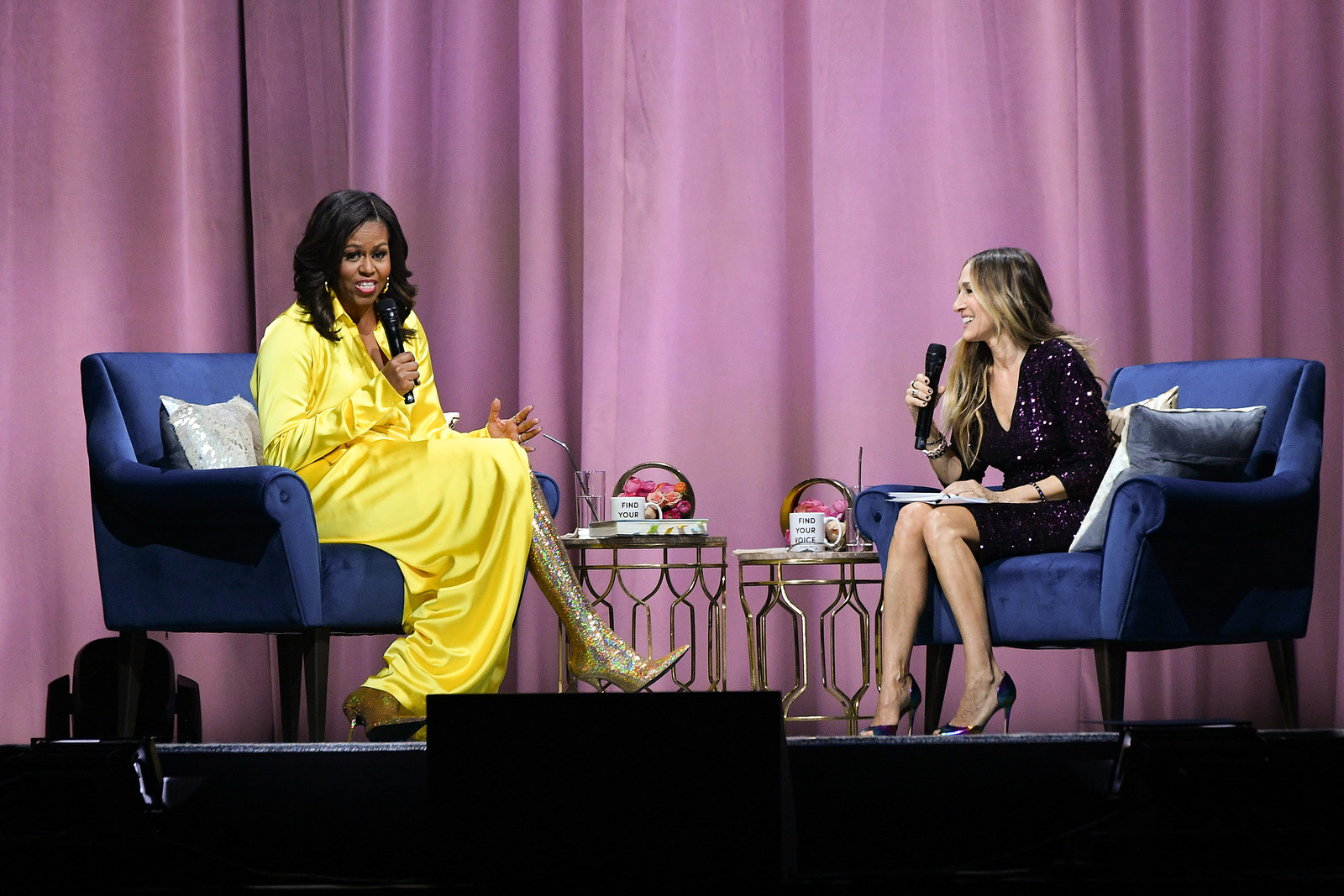 Naturally, people are pretty impressed with Michelle's choice in shoes.
Like, they're OBSESSED (and rightfully so).
Some people might even be a little *too* shook, but can you blame them?
More of this in 2019, please.
We love an iconic fashion moment.
Basically, so so SO many people were flat-out stanning.
Now, if only we could cop a version that doesn't run a few thousand dollars, that would be GREAT!
Michelle, thank YOU for blessing us with this look.