Justin Bieber Forgot The Spanish Lyrics To His Song And Sang "Blah Blah Blah" Instead
How do you say "messy" in Spanish?
This is Justin Bieber — global pop star, part-time underwear model, and Orlando Bloom's nemesis.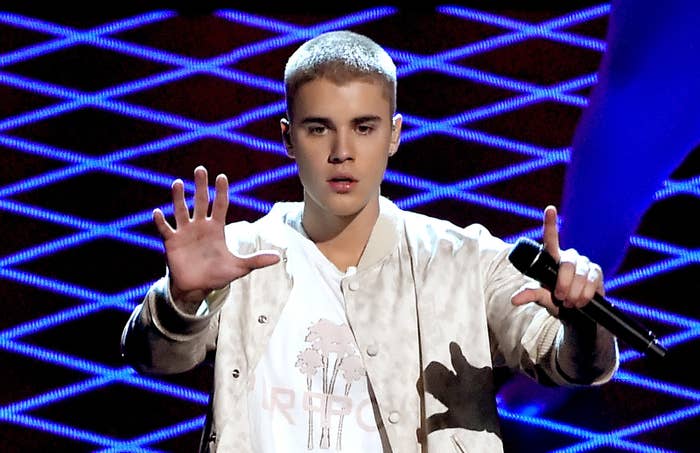 Recently, the Biebs lent his vocals to a remix of Luis Fonsi and Daddy Yankee's reggaeton hit "Despacito." You've probably heard the song — it went No. 1 in the States — and Bieber sings Spanish on the track.
But as TMZ reports, things took a turn for the worse Tuesday night for the controversy-prone Bieber when he performed the song live at 1OAK in New York. It appears he forgot — or simply just flubbed — his Spanish lyrics and sang gibberish, including the words "blah blah blah" over and over again.
Multiple videos of the incident make it apparent that Bieber probably forgot the lyrics a few times. Whoops!
Also to complicate matters further, Bieber forgot the lyrics while human Monster Energy Drinks, The Chainsmokers, were onstage.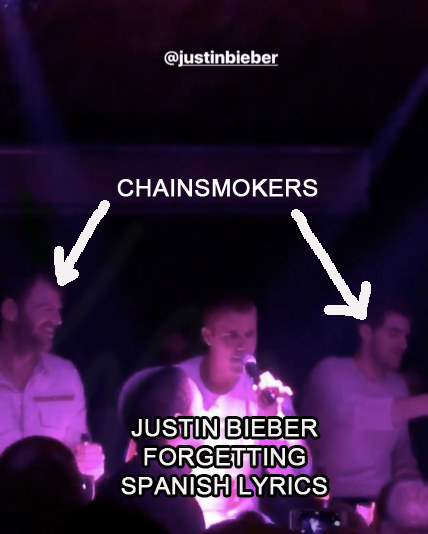 Justin, that was...not good.