This Video Of Jennifer Garner Crying About "Hamilton" While High Deserves An Oscar
What a time to be alive.
Hi! As they say...time is money, and money is time, so let's cut the the chase. When we think of #TBT posts, it's usually cute childhood pictures or something celebrating a past achievement.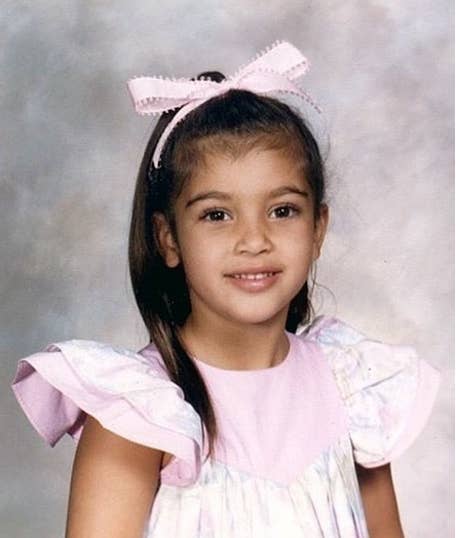 But if you're Jennifer Garner, you post a throwback video of that time you went to the dentist's office, had laughing gas and Novocain, and cried about the Broadways show Hamilton.
I can't believe you scrolled past the video — shame on you, just grab your headphones and DO it — but suffice to say, Jennifer is absolutely emotionally MOVED to the point of laughter and tears.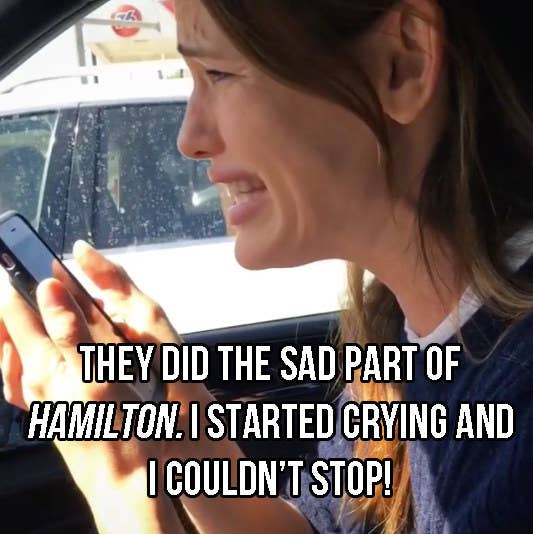 Although...who among us hasn't cried about Hamilton (although usually for not winning the ticket lottery).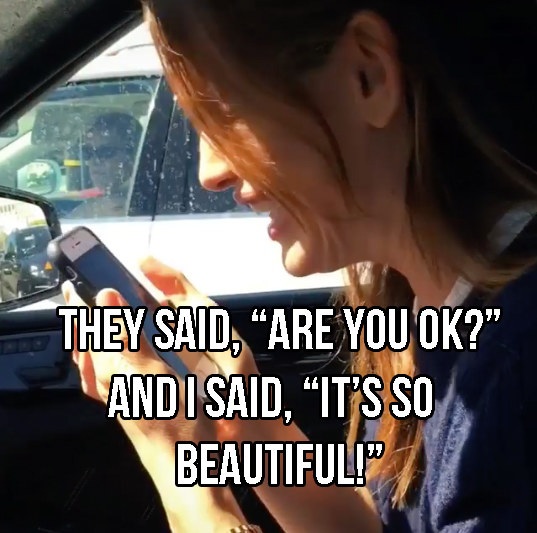 SERIOUSLY JUST WATCH THE VIDEO. AND GIVE JENNIFER AN OSCAR, AND HELL, LET'S GREENLIGHT A SEQUEL TO 13 GOING ON 30 WHILE WE'RE AT IT.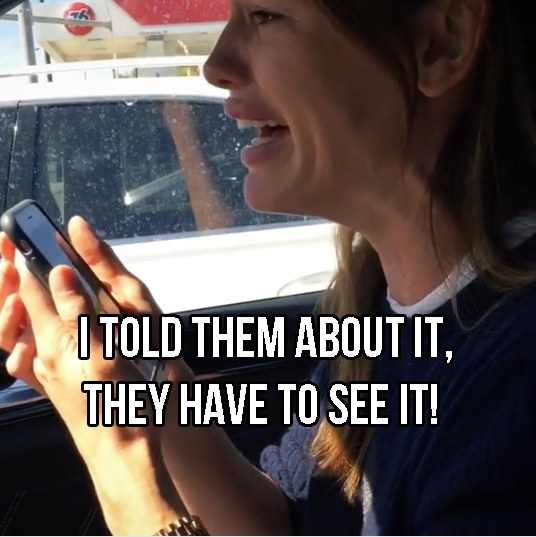 Jennifer...........you're doing amazing, sweetie!