1.
First and foremost, this is you whenever a contestant makes this rookie mistake:
2.
Actually, this one applies too:
3.
Like, why do contestants think they can get away with risotto? IT JUST ISN'T REALISTIC:
4.
When judges' faces make the best reaction images, bar none:
5.
When it comes to the dessert round and there are two types of Chopped chefs:
6.
Or you can envision this equally as hilarious scenario:
7.
When you've watched enough Chopped to realize there are just four types of contestants every episode:
9.
When you have moments in real life that make you realize you watch a little too much Food Network:
10.
Like...maybe it's time to watch something else. OR NOT:
11.
You can't even read the news without thinking of Chopped: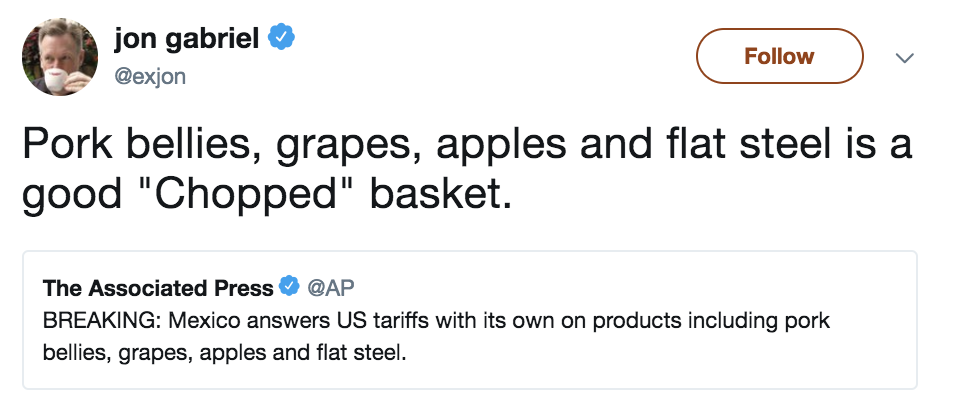 12.
When one of the chefs decides to share their "tragic backstory":
13.
It's a thing! But *WHY* is it a thing?! We may never know:
14.
When you picture yourself on the show:
15.
This drinking game for the show that you probably, definitely shouldn't try at home:
16.
When contestants try to get fancy with how they describe a dish:
17.
When Chopped isn't just a TV show, it's a way of life:
18.
You can literally even speak in Chopped lingo:
19.
And finally, let's wrap things up the way we started: With more way-too-real ice cream machine drama: