It's sorta almost the end of 2018, and kombucha is truly thriving. If you happen to be living under a rock and aren't sure what kombucha is, it's basically a fermented tea that supposedly has some cool health benefits — but most of all it just tastes really damn good.
Unfortunately, a bottle of kombucha can run a bittttt pricey. But don't fret, because brewing your own at home is super fun, and can actually save you some $$ in the long run! This kombucha kit has over 1,400 glowing reviews and a beautiful 4.7-star rating.
It comes with *everything* you need to brew your own 'bucha at home.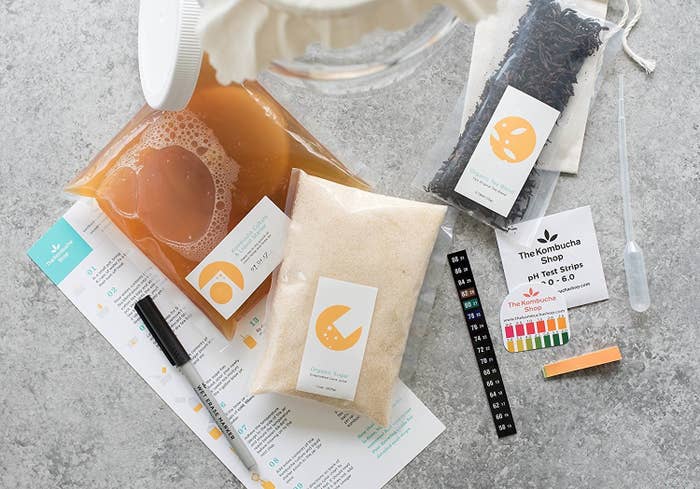 Oh yeah, and it includes with instructions so you know how exactly to concoct your brew. It's easy-peasy for beginner brewers and advanced brewers alike.
But hey, don't just take it from me. Take it from the amazing reviews this things boasts. Like this happy customer who put off home brewing for a while, but got tired of paying for overpriced bottled kombucha:
While this reviewer loves the fact that once you buy this kit, there's no need to buy another one. All you need to make more kombucha in the future is tea leaves and sugar!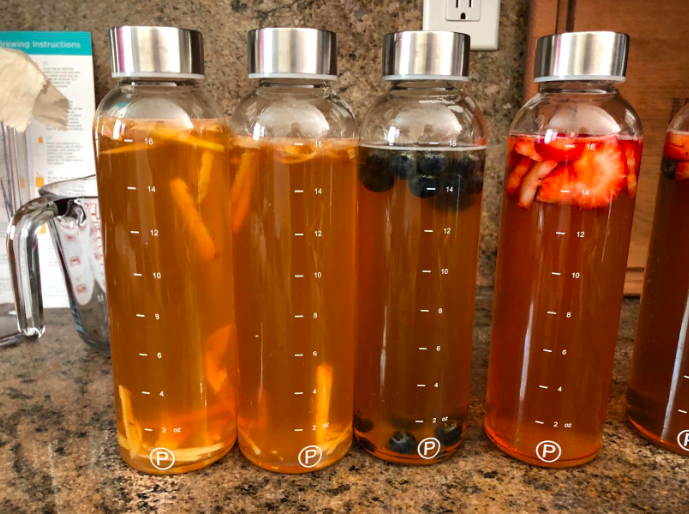 And this person quite simply loves the ease of use and brewing as a fun hobby.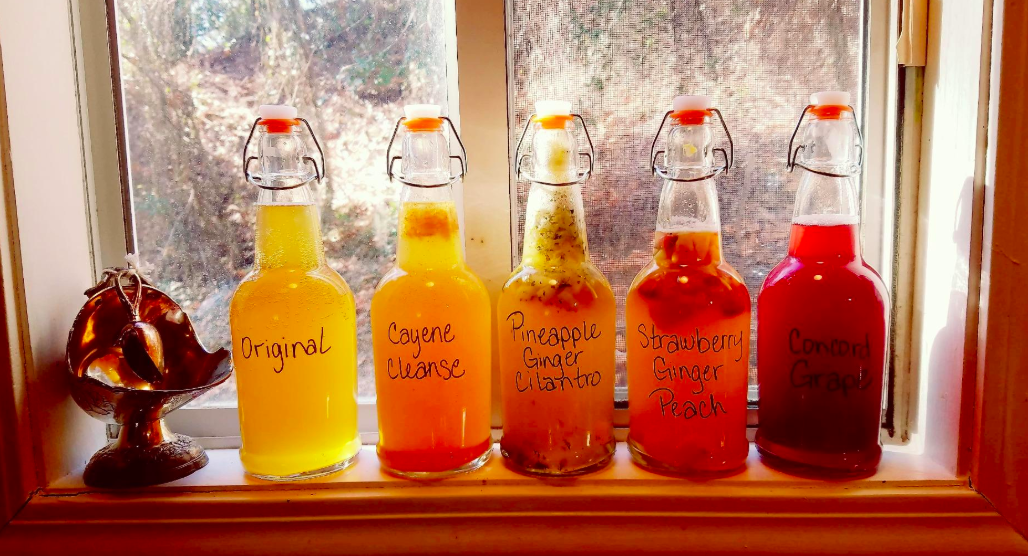 So if you're sick and tired of paying for overpriced bottles of 'bucha at your local grocery store and could use a new hobby, be sure to get this amazing kombucha brewing kit from Amazon for $46.95.