We hope you love the products we recommend! Just so you know, BuzzFeed may collect a share of sales or other compensation from the links on this page. Oh, and FYI — prices are accurate and items in stock as of time of publication.
Ah, autumn: The time of year when Pumpkin Spice Lattes are the only acceptable drink to order at Starbucks, when sweaters and leggings should be worn every day until summer, and when it's officially boot-wearing season. Even if it's still like 80 degrees out.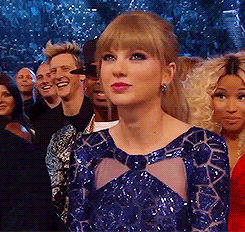 So, if you're like me, and you've been spending the first few weeks of fall (but not really fall yet) looking for some new boots to treat yourself to, let me direct your attention to these gorgeous Lucky Brand ankle boots.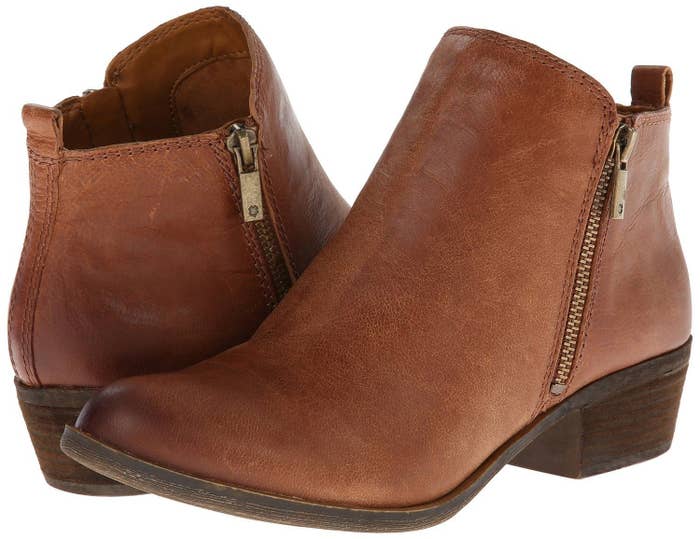 For starters, Lucky Brand makes quality products, and these boots are obviously no exception. Their 1,500+ reviews and the 4.2-star rating, and A on Fakespot can all attest to that.
Other than the fact that they're obviously beautiful, reviewers love these boots because of how comfortable and versatile they are, and how truly luxurious the richness of the colors and leather make them look and feel.
But don't just take those words at face value — read some of these amazing reviews for yourself:
"I have been looking for a boot I could wear daily — with leggings, pencil skirts, jeans, or anything, to replace my suede furry winter boots, and these amazing boots have changed my life! As a teacher, I need to be able to make it through the day on my feet, so comfort is important! What I did not expect was that they would be almost as comfy as a pair of slippers, but with that modern appeal and fresh look I wanted. I loved them so much I immediately ordered them in another color as well." —Katherine Gregory
"I thought these looked nice in the photos, but they're even better in person! The leather is so soft, and I've been able to wear them without socks with no risk of blisters. Love the zippers on each side, and the perforation will make these a great option for warmer days. Also, the heel isn't too tall, so they're comfortable to wear as a more casual boot than some of my others. I got the dark stone color, but am tempted to buy the black ones, too." —Katie Parker
"Still the best ankle boot out there. I've now purchased this same boot in three colors. I'm on my feet quite a bit at work and they are perfect. Look very professional and can be dressed up or down. Get them!! Also recommend protecting them with clear coat protectant before wearing, as they can get scuffed somewhat easily in rough conditions." —T.M.T.
"Wow! I just got my boots and they are amazing! The color is so pretty and rich, and all of the details are perfect without being too fussy. They really are a perfect balance between unique, classic, modern, and edgy, while still being extremely comfortable. I read the reviews about sizing so I went up a half size from my normal size, and they fit great! It's about to get hot and yucky again here in SoCal, but I can't wait to start wearing them once we get an actual autumn, lol." —Erin Biermann
Best of all, you can get them starting at around $85 for select styles and colors.
So go ahead, BBs. Treat yourself to a pair of your new favorite boots. You SO deserve it!! Get them from Amazon for $29.95+ (available in sizes 5-11 and in 40 colors).