We hope you love the products we recommend! Just so you know, BuzzFeed may collect a share of sales or other compensation from the links on this page. Oh, and FYI — prices are accurate and items in stock as of time of publication.
HEY YOU, YEAH YOU! HAPPY HUMP DAY. If you're feeling in a bit of a post-holiday slump this week, let me tell you something that'll help pull you out. JAC VANEK IS HAVING AN AWESOME 75% OFF EVERYTHING SALE!! WHICH IS GREAT, BECAUSE I WANT EVERYTHING! All you have to do is use code GIVEME75 at checkout, and BAM, INSTANT SAVINGS!
So because EVERY FREAKING THING is part of this sale, let me show you some personal faves that I know you'll be as obsessed with as I am!
There's this sweatshirt that's all about spreading the love and equality, and honestly I wanna order 4,000 of them and give them out to friends, family, coworkers, and strangers on the street.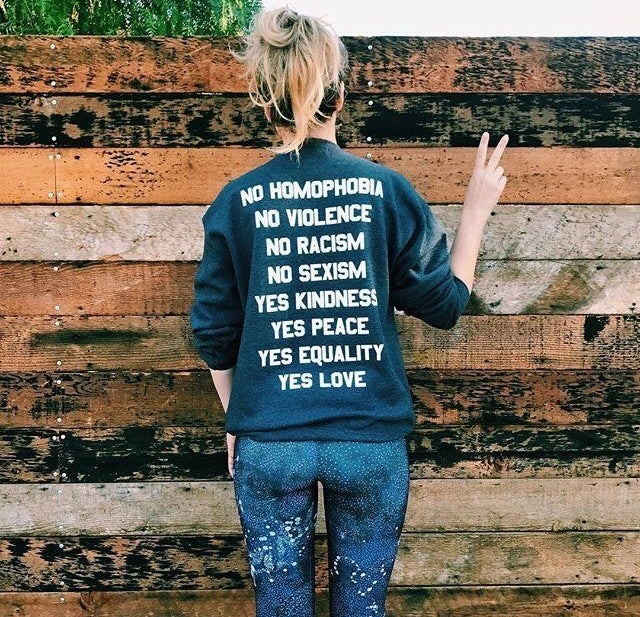 Then there's this wine glass for drinking your favorite crying juice. I personally plan on using it for chardonnay, hbu?!
I'm also obsessed with this hilarious makeup pouch perfect for carrying your foundation, concealer, eyeliner, blush, lipstick, oh, and uh, your SMOKY EYESHADOW (NO HUMAN ASHES, PLZ).
You're also gonna wanna get this mug, perfect if you're a bride-to-be looking to cut to the damn chase and ask your BFF to be in your bridal party. How can they say no when you give them THIS?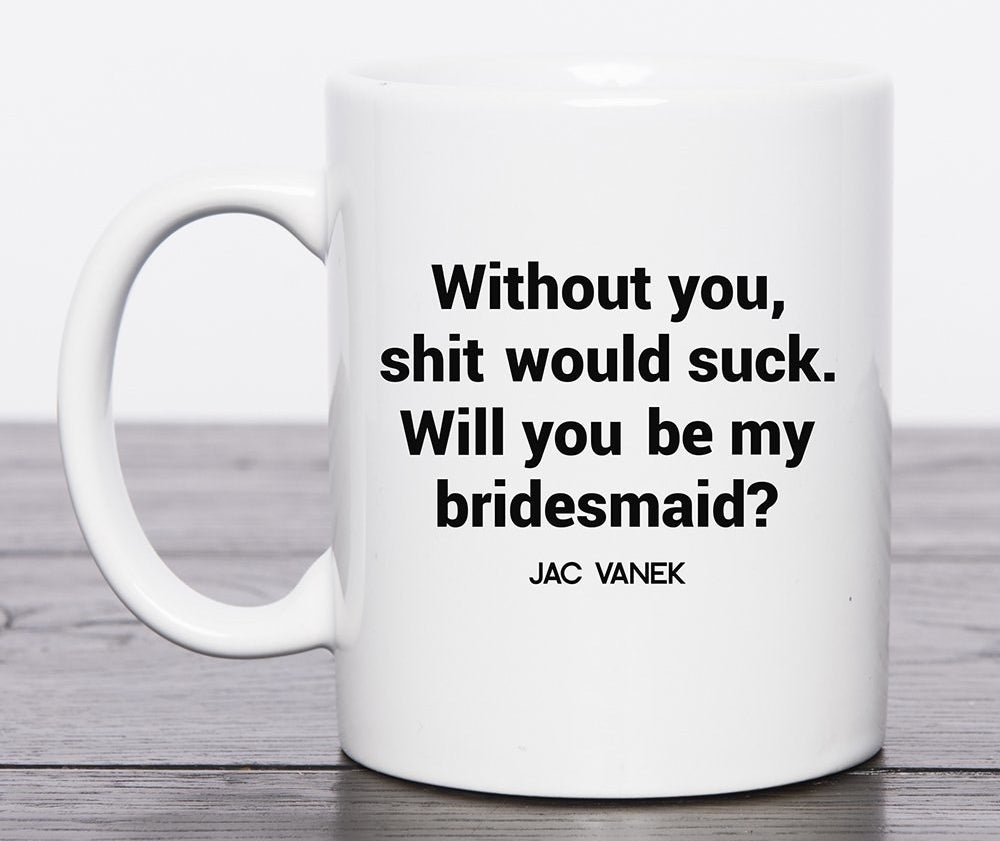 Let me also point your attention to this greeting card set which will be good to keep on hand when you're sort of being a lazy shit and forgot to get someone close to you a birthday/congratulations/holiday greeting card.
Last, but certainly not least, they have some really amaze holiday items on sale, like this funny ornament, with an ADDITIONAL 75% OFF, so give yourself an early Christmas present. It's never too soon to buy shiz for the holidazeeee.
So if you love everything you saw here, which like, IDK how you wouldn't, then be sure to shop the Jac Vanek sale and shop it FAST. Seriously, things are going quickly, there is no time to waste.
Want even more deals? Join BuzzFeed's Clearance, Coupons, & Codes Facebook group to discuss the best deals across the web, share online shopping tips, and more with your fellow bargain hunters!