Weddings are cute and shit, and they're hella fun to plan. Picking out a magical venue, having a baller bachelor/bachelorette party, and shopping for an outfit that'll make you feel like the royalty you are.
But you wanna know what's not fun? The stress of deciding which SHOES you're going to wear. You want to look and feel extravagant, but you also just want to fucking dance! Well, do I have good news for you brides-to-be and/or single people who have prolonged falling in love because they just don't know what shoes to wear on their wedding day. Kate Spade New York has teamed up with Keds to create BRIDAL SNEAKERS!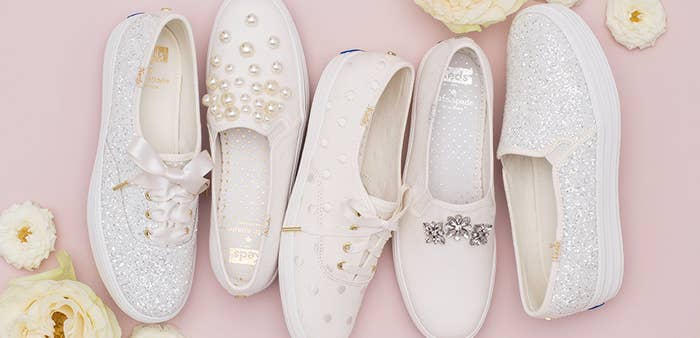 There's this super simple and classy slip-on embellished with tiara-like jewels, perfect for those who'd rather have most of the attention still fall on their dress!
There's a glittery shoe like this one that'll help ensure all eyes are on you at all times, as they should be anyways.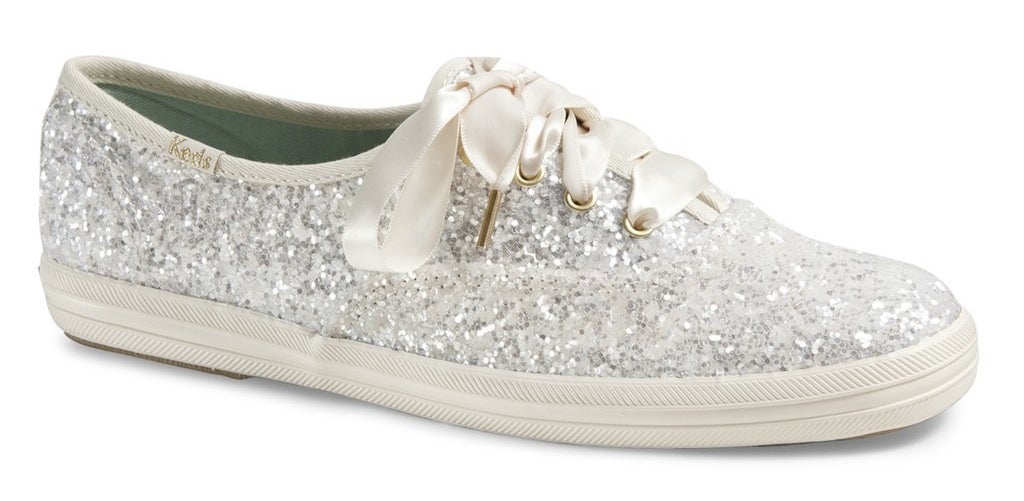 And there's these pearly sneaks which say, "I'm an elegant bride, but I also came here to dance my ass off because this party is expensive as shit."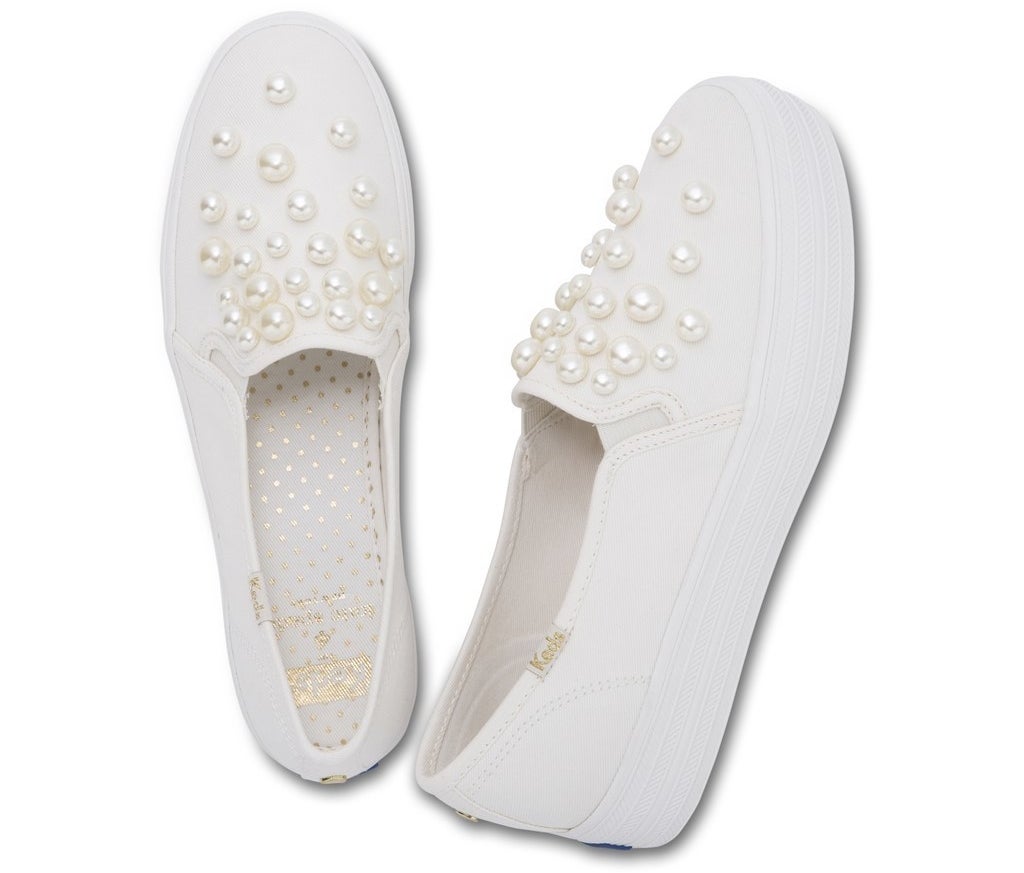 Plus, they make sparkly ones for the kiddos who were tasked with the very important job of throwing flowers down the aisle – their feet need to be comfortable too!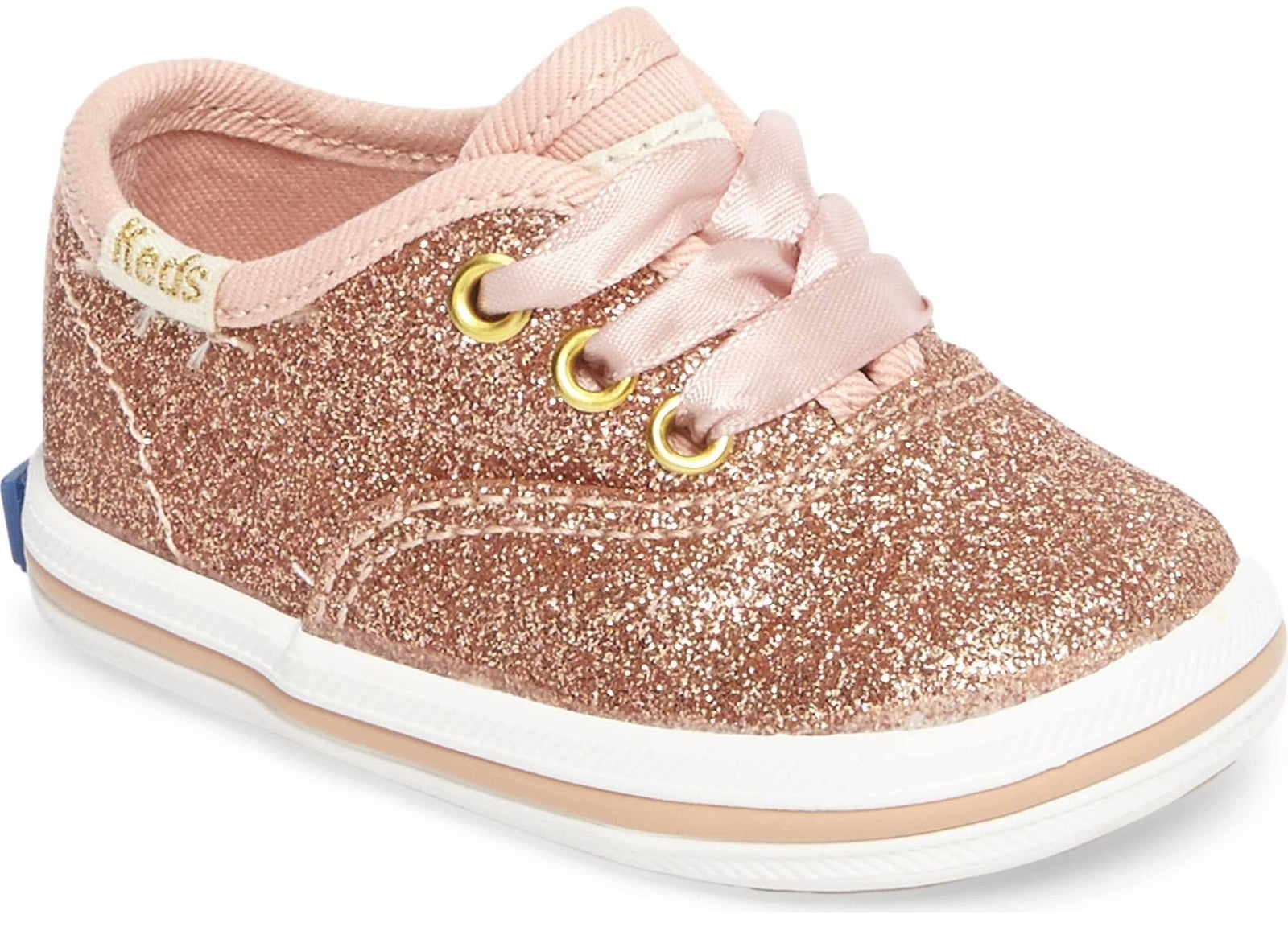 So if you're getting married soon, attending a wedding, just really enjoy some classy AF sneakers, or are a single pringle but think these might motivate you in your quest to find love, then check out the rest of the collection here.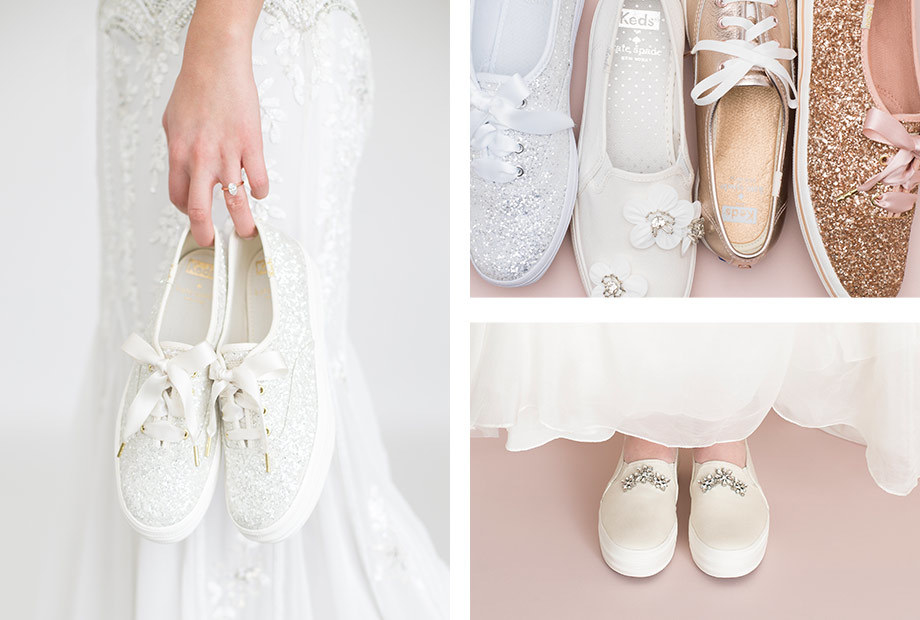 And, like congrats on your impending celebration of love.