The Ultimate Guide To Tipping In Just About Every Situation
Because you can't blame "being bad at math" anymore.
We hope you love the products we recommend! All of them were independently selected by our editors. Just so you know, BuzzFeed may collect a share of sales or other compensation from the links on this page if you decide to shop from them. Oh, and FYI — prices are accurate and items in stock as of time of publication.
If you're receiving any sort of service across the United States, be it a haircut, housekeeping, or a drink at the bar, you should be tipping. But knowing exactly how much — or heck, even whom — to tip can get confusing, fast.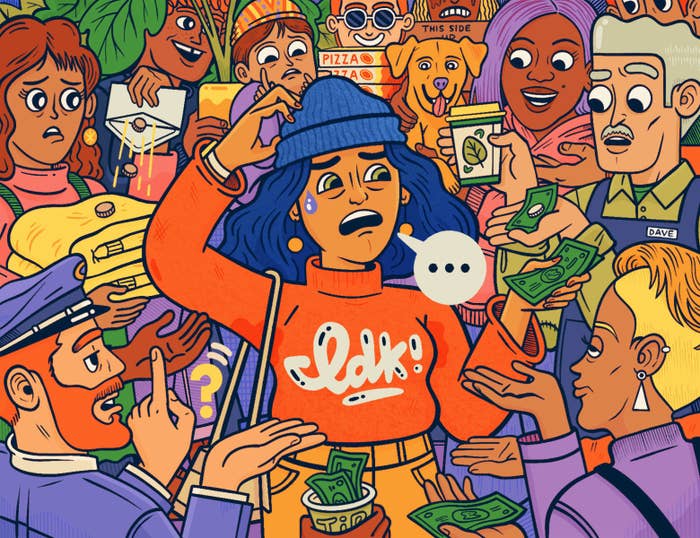 Hair Salons
Spa Services
Ride-Sharing Services
While the ability to tip directly in ride-share apps like Uber and Lyft is a relatively new feature (Lyft launched it in 2012, Uber in 2017), tipping your transportation provider isn't. (Um, remember taxi drivers?) But a recent report found nearly 60% of Uber riders never tip and a measly 1% always tip.
These are sad statistics, given that ride-share apps often take a considerable cut from the take-home pay (35% and 38%, respectively). But drivers get 100% of tips, so please throw a couple bucks their way. Eyring says that 15% to 20% — around $1 to $3, depending on the length of your ride — is customary. Think about the actual experience when counting those bills too: Were they a friendly driver who loaded your bags and got to your destination quickly? Was the car clean and smell-free? Tip and rate accordingly.
Restaurants and Food Delivery
If you aren't tipping your server, who is on their feet dealing with patrons all day, you're doing something very wrong. Many sit-down restaurants make it insanely easy now, straight-up calculating the 18% to 20% breakdowns for you at the bottom of the bill. (And if you're in a group larger than six, they may even build an 18% gratuity right in.)
But what about the person bringing food to your front door? They may not be refilling your water glass, but they trek through crappy weather so you can eat in your sweats. They should also be tipped 15% to 20% — more if they're traveling through rain or snow, Eyring recommends. Oh, and if you're using an app like Postmates, note on the order whether you're tipping in cash. If a driver sees no note and your tip in-app is low or nonexistent, they can reject the option to deliver, meaning your order gets bounced from driver to driver until someone decides your cheap ass is worth it.
Bartenders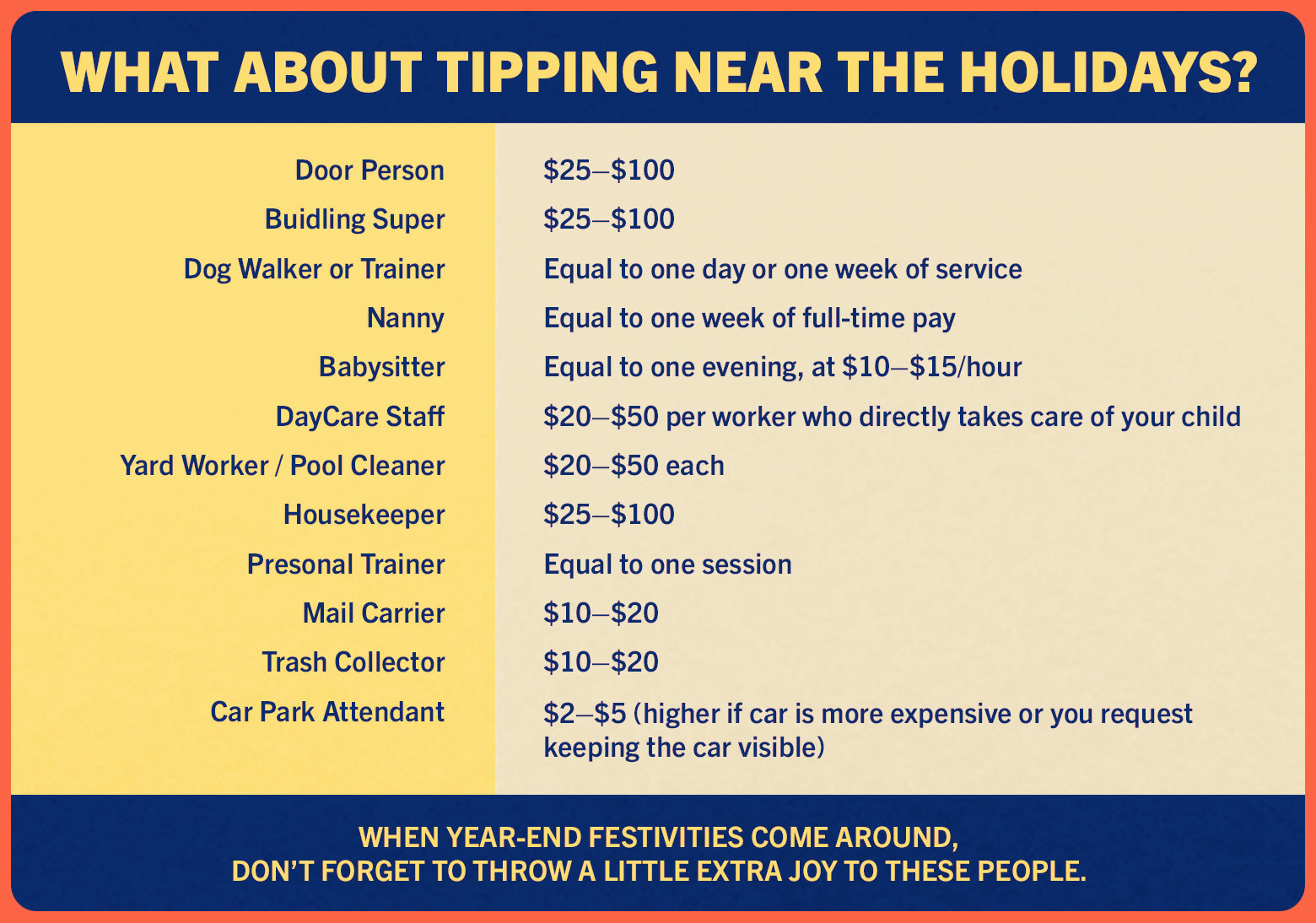 Baristas
Tipping in coffee shops is less clear-cut. Or at least, it was. If the barista is simply pouring you a cup of coffee — not making a special latte or even adding in milk and sugar — there's no need to tip, according to Eyring. But if they make a fancier order or add Instagram-worthy foam art, a 10% to 20% tip is appropriate.
"I get plenty of customers who will get one cup of coffee for a little over $2, hand me $3, and tell me to keep the change," says Stephen Hoag, owner of Dogwood Java mobile coffee shop in Fayetteville, North Carolina. "For me, that's a very reasonable tip." Again, cash is easy — everyone likes getting rid of spare change in the pocket — though Hoag says he tends to see more customers tip when there's a gratuity line on a card transaction.
Hotel Staff and Travel Guides