The First Week Of "Love Island" Is Nearly Over – Here Are 19 Things That Happened
"I'm open to the idea that he might not be my husband."
This week, Love Island season seven started up, and millions of Brits flocked to their screens for another round of messy reality match-making in the sun.
If you missed any of the action from week one, don't worry, we've got you covered. This is the weekly Love Island round-up, highlighting the weirdest, funniest, and most dramatic moments from this week's episodes!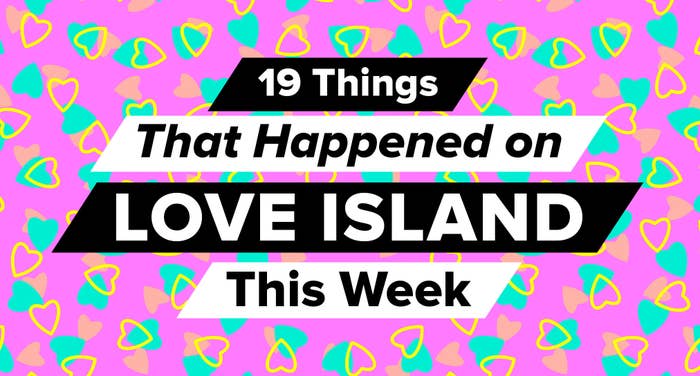 1.
Obviously, everyone entered the villa.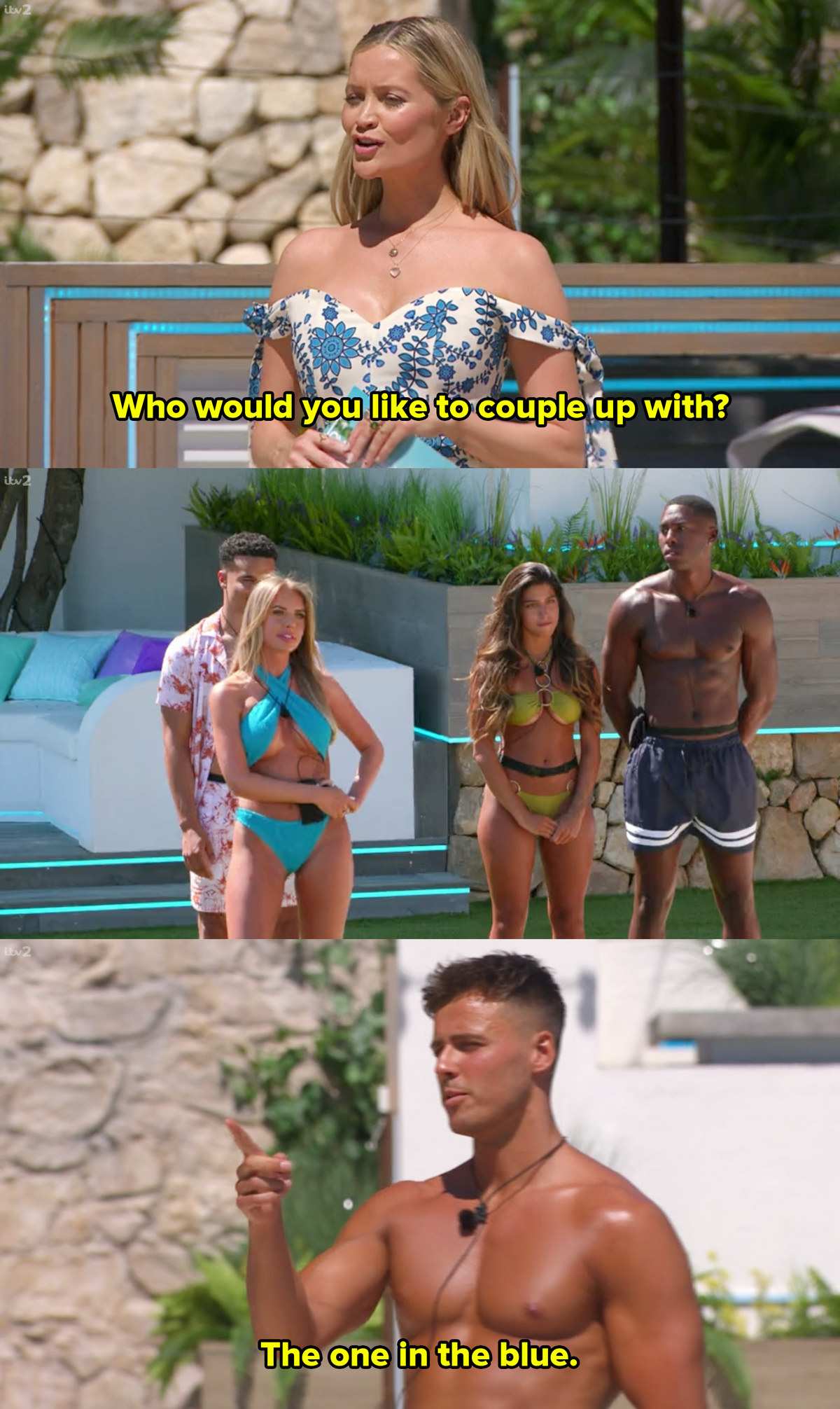 2.
Aaron picked Shannon but she was not feeling it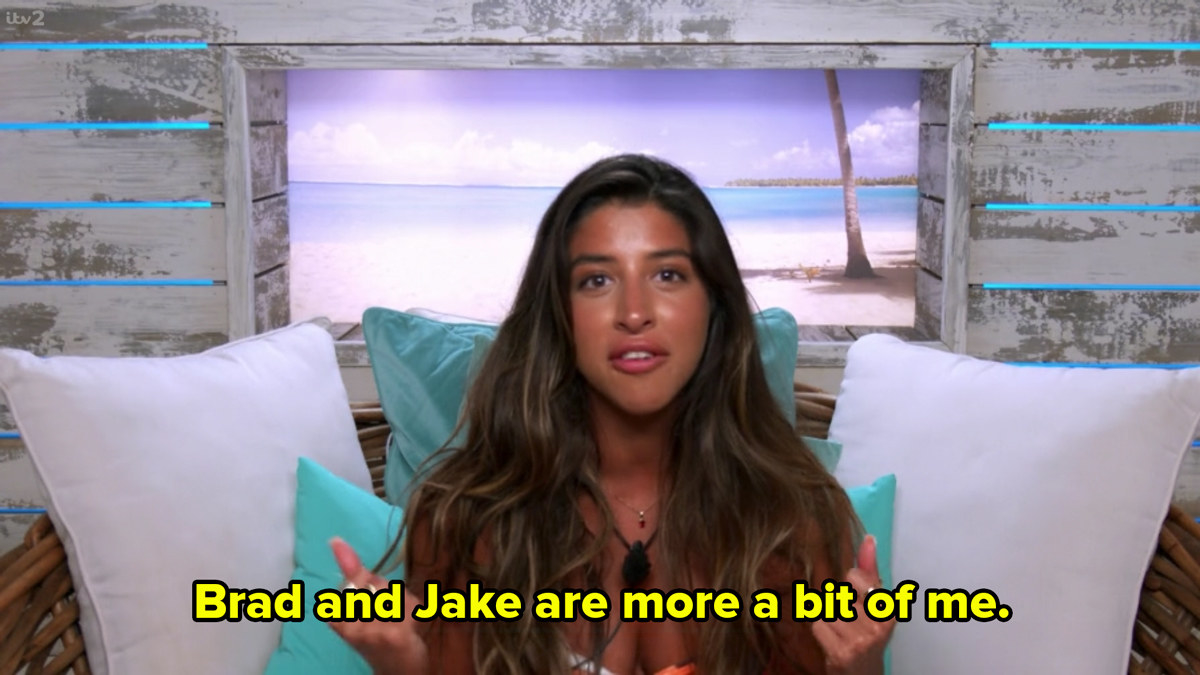 3.
Sharon realised she probably didn't fancy Hugo, who she was coupled up with.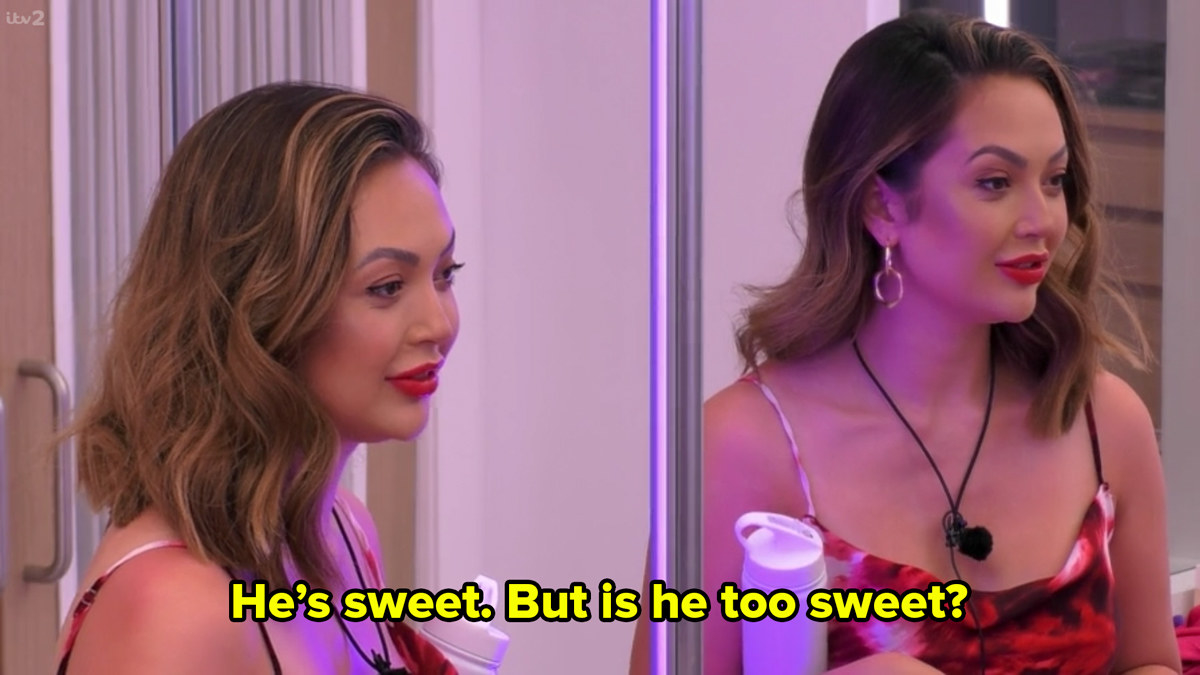 4.
And Faye had a similar realisation about Brad.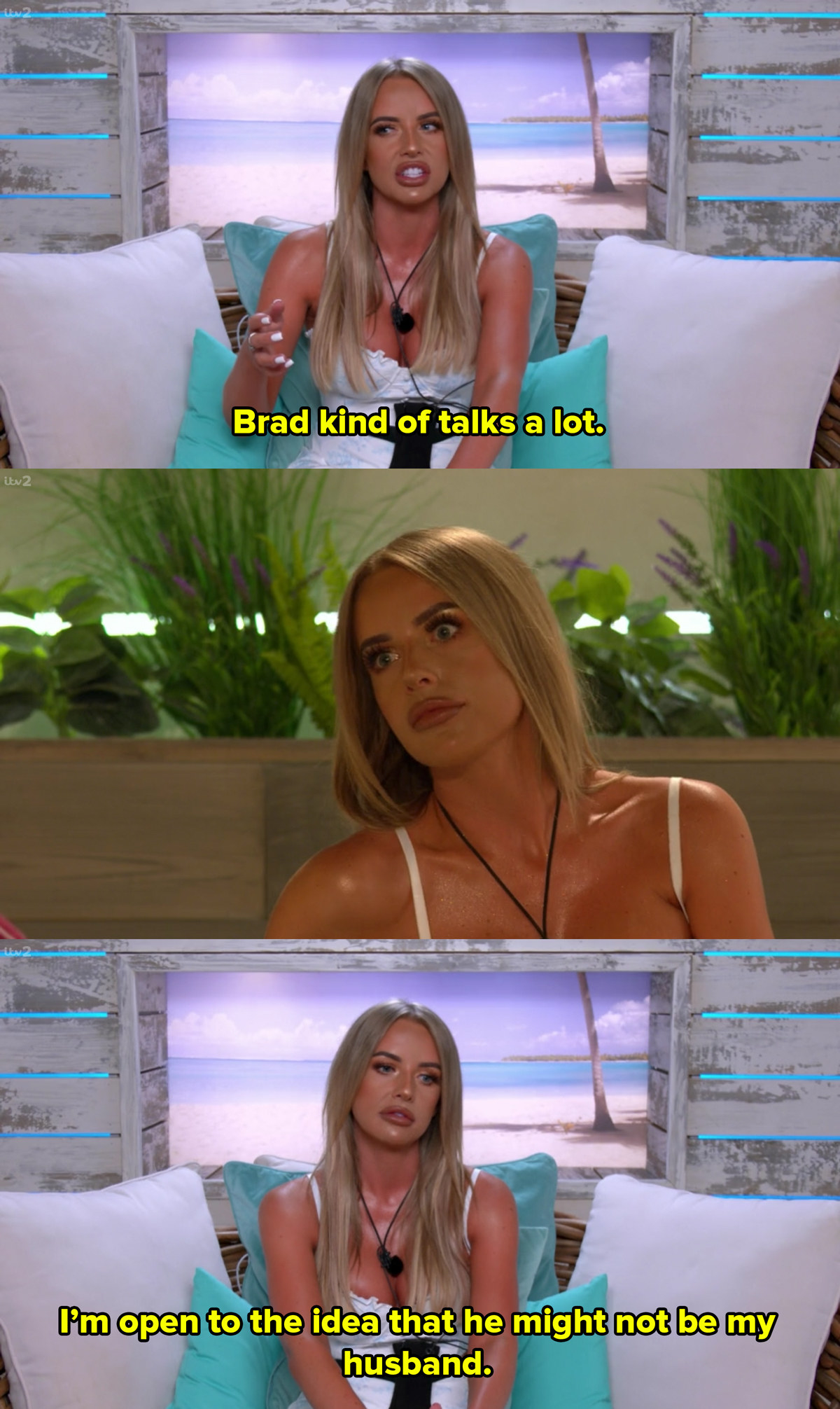 5.
No one could understand Brad or Jake, who are from Northumberland and Somerset, respectively.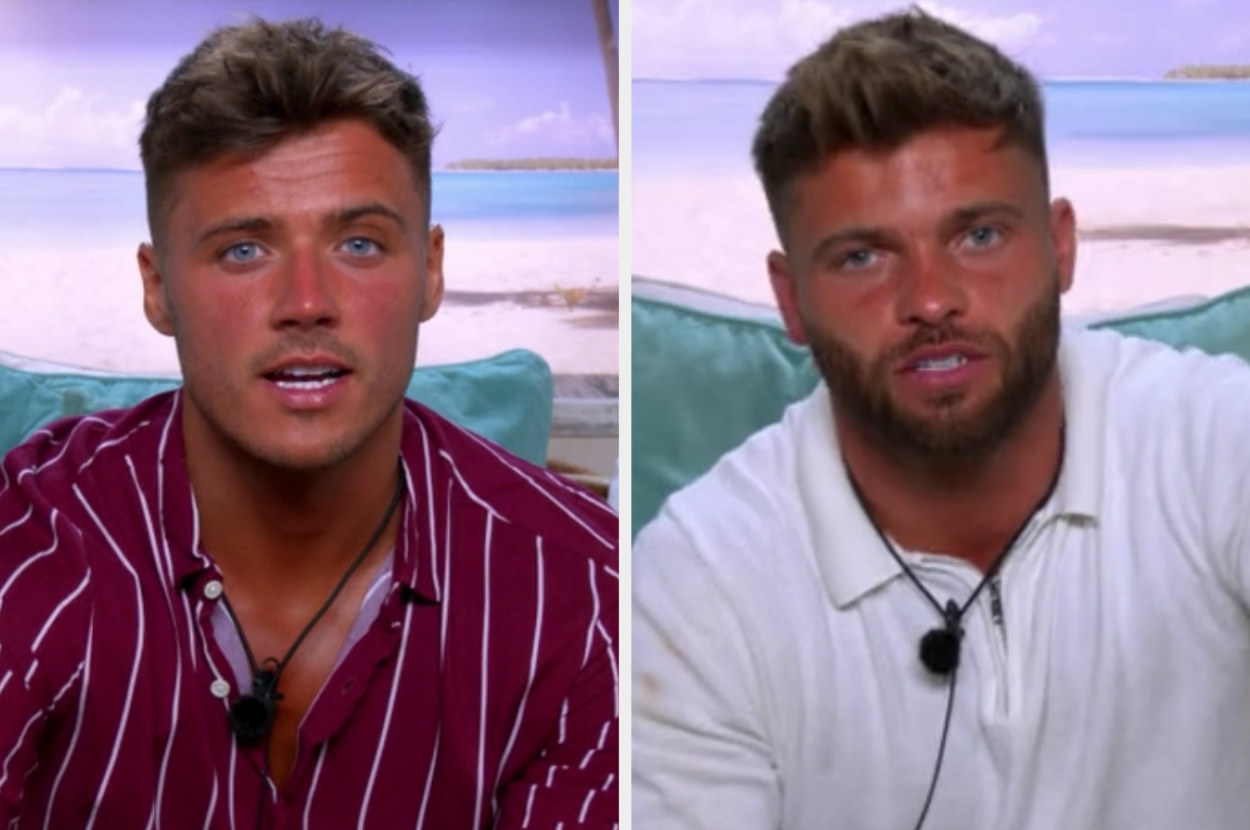 6.
Jake recorded Toby sucking Kaz's toes on a dare.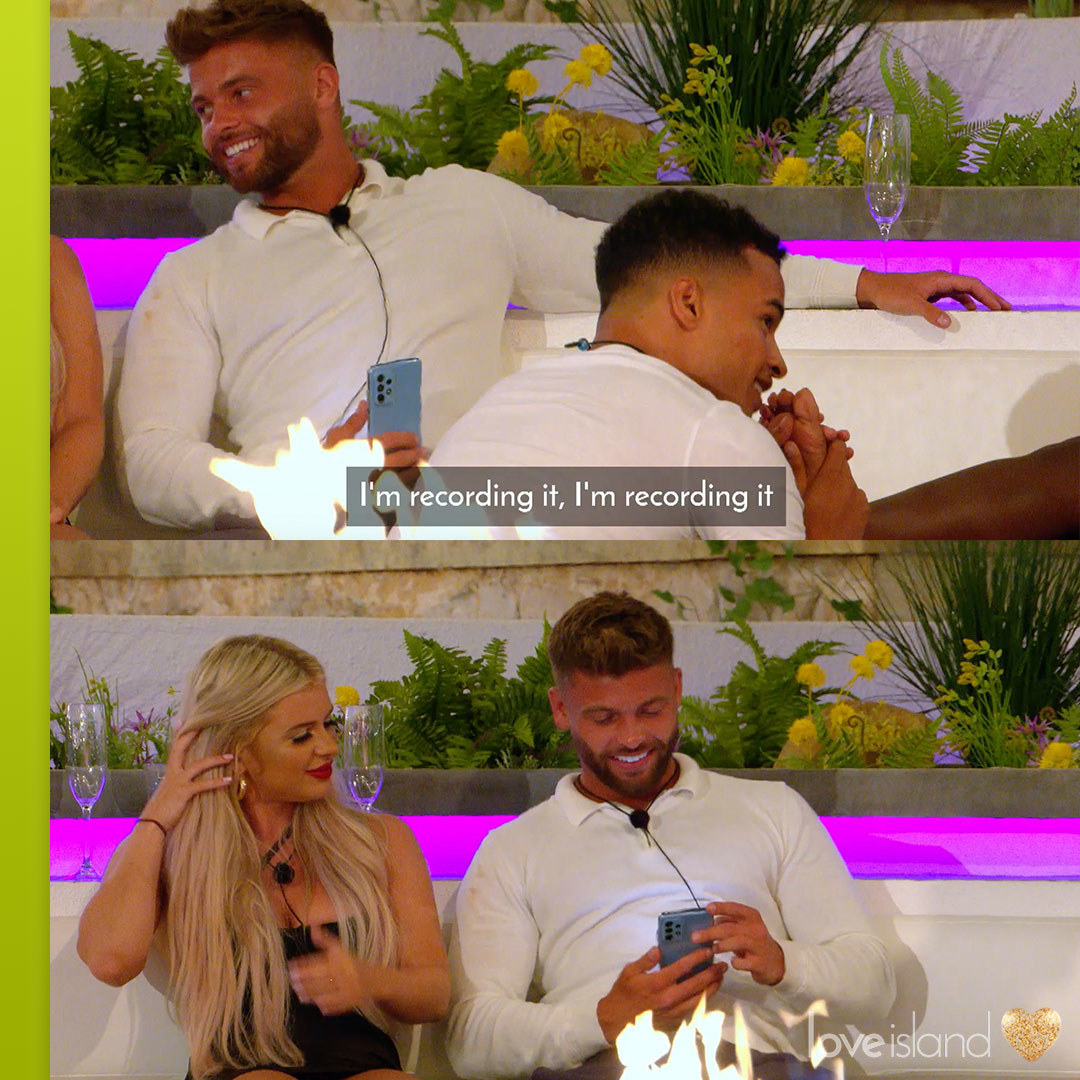 7.
New girl Chloe sent a voice note to the boys inviting them on a date outside of the villa.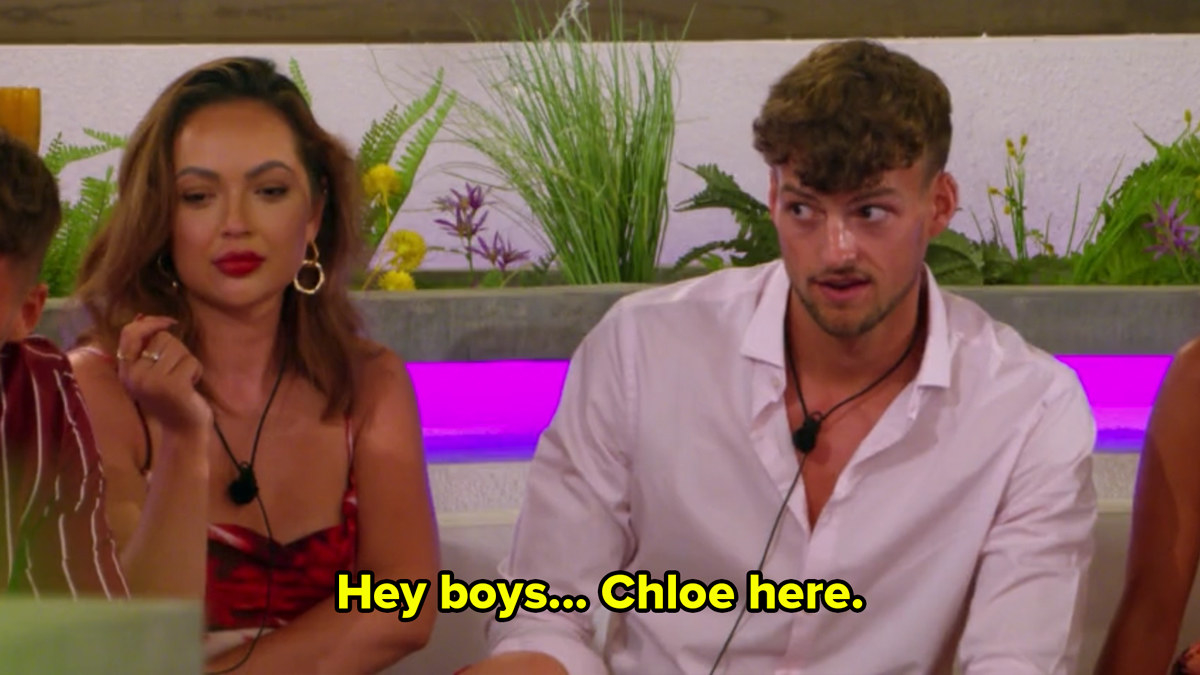 8.
Kaz was annoyed that Toby wasn't cracking on.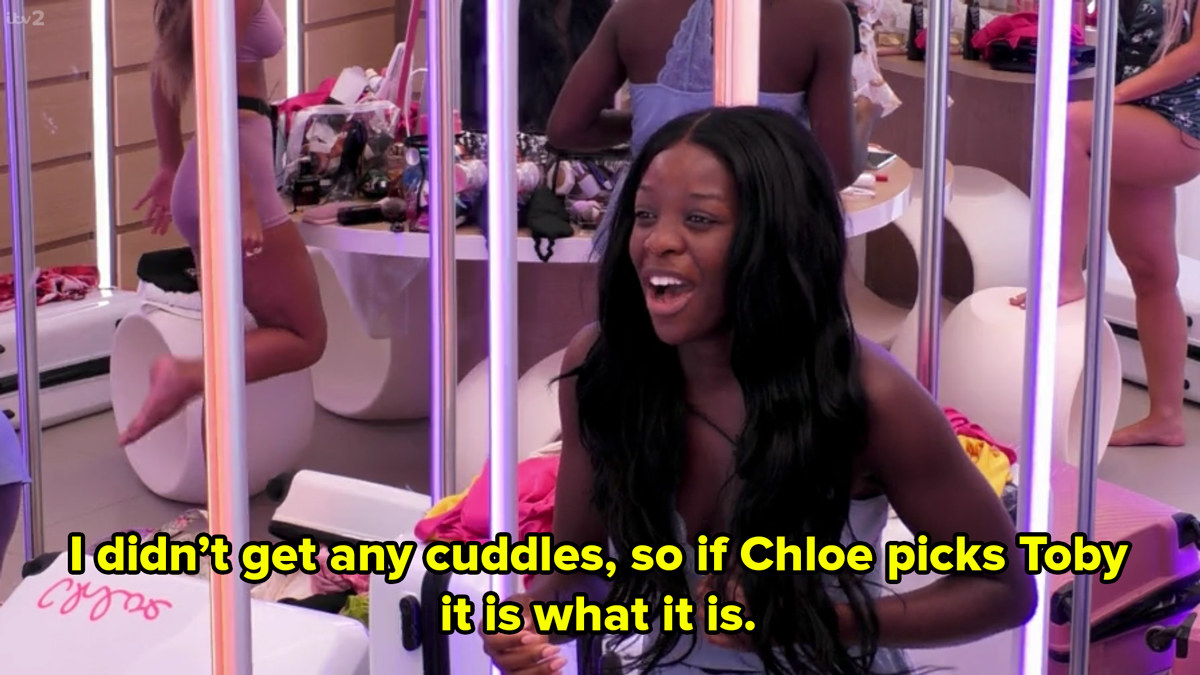 9.
Chloe chose to couple up with Aaron.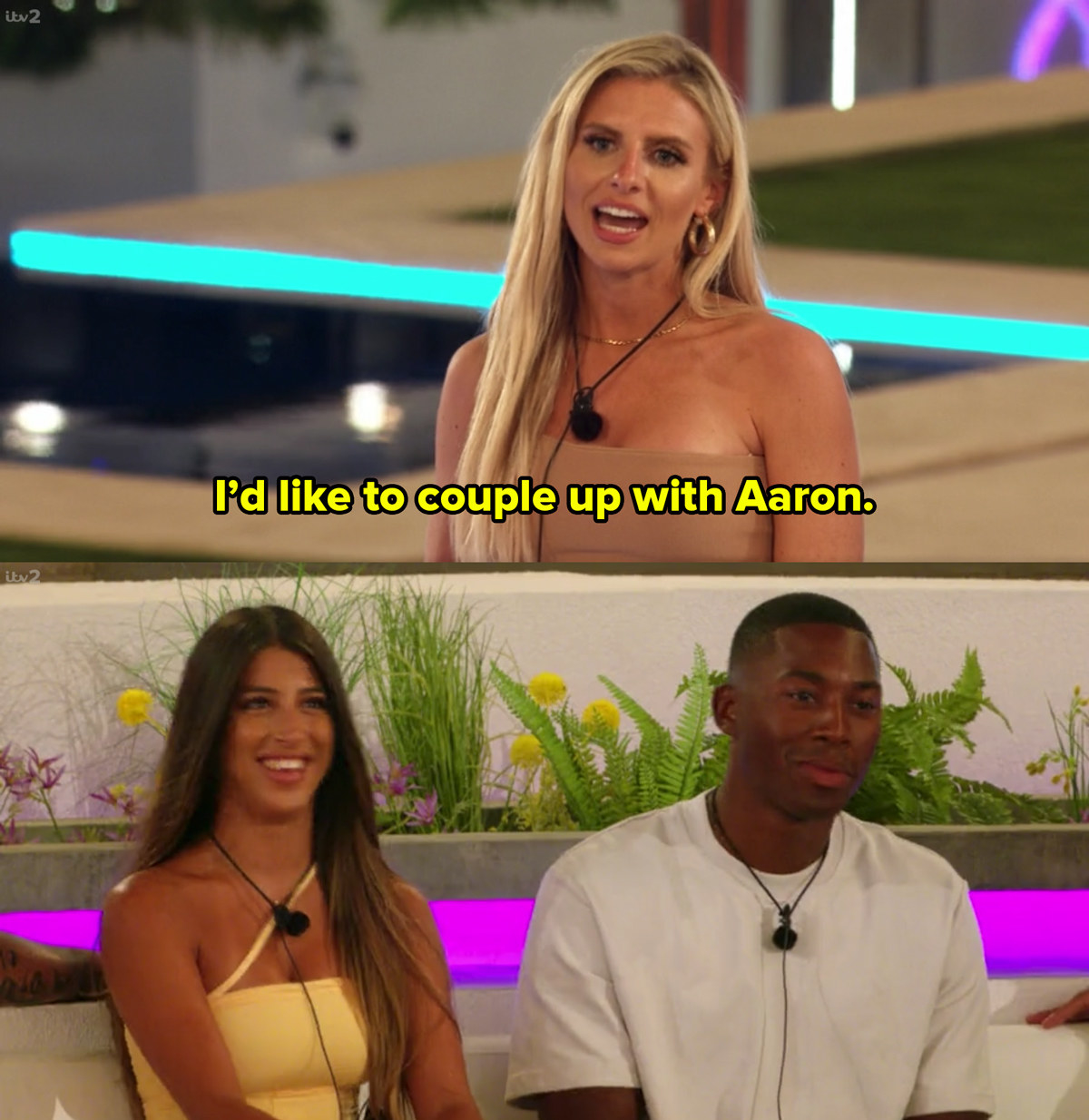 10.
And Shannon was consequently dumped from the island.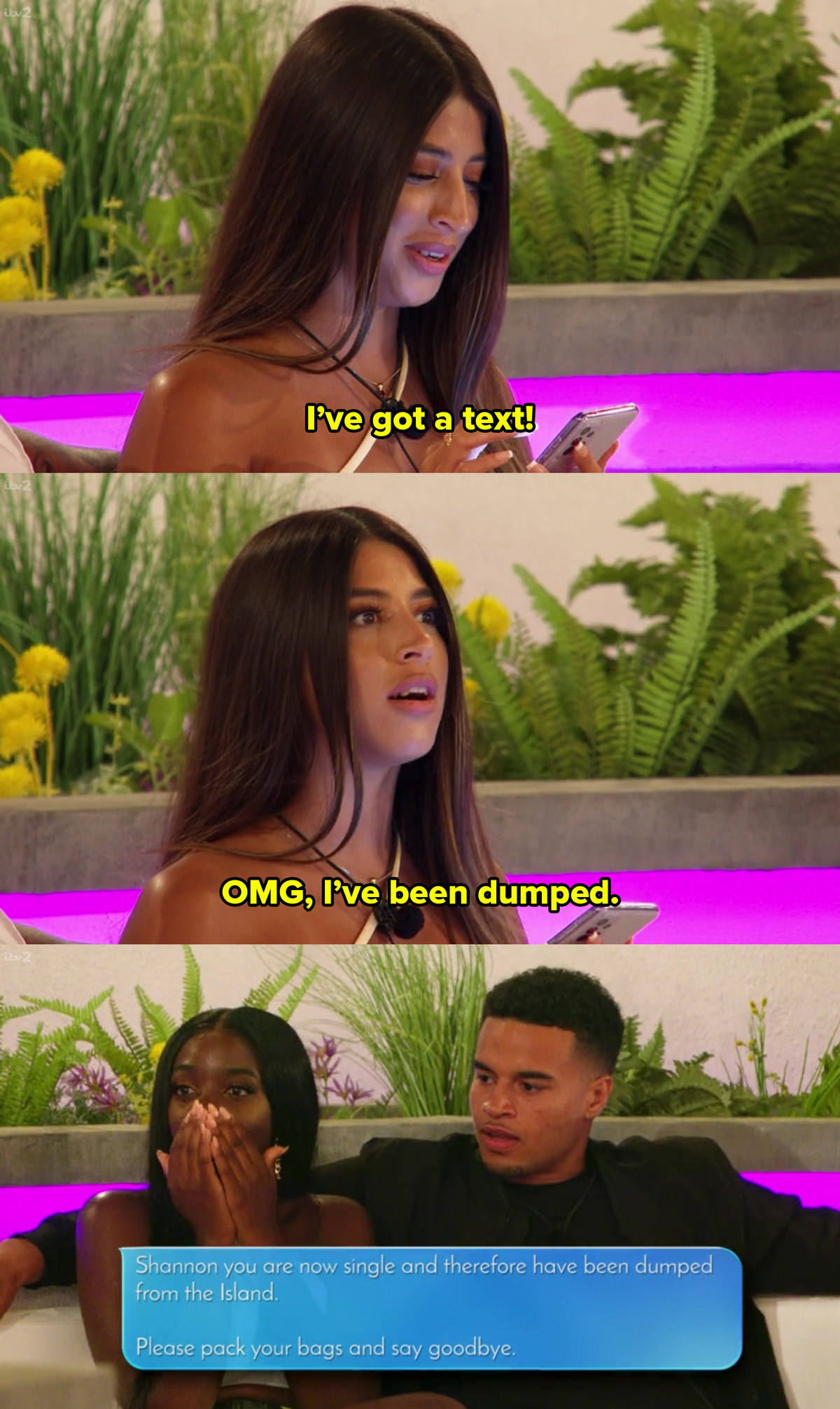 11.
Sharon wasn't happy that Hugo wasn't giving her the time of day.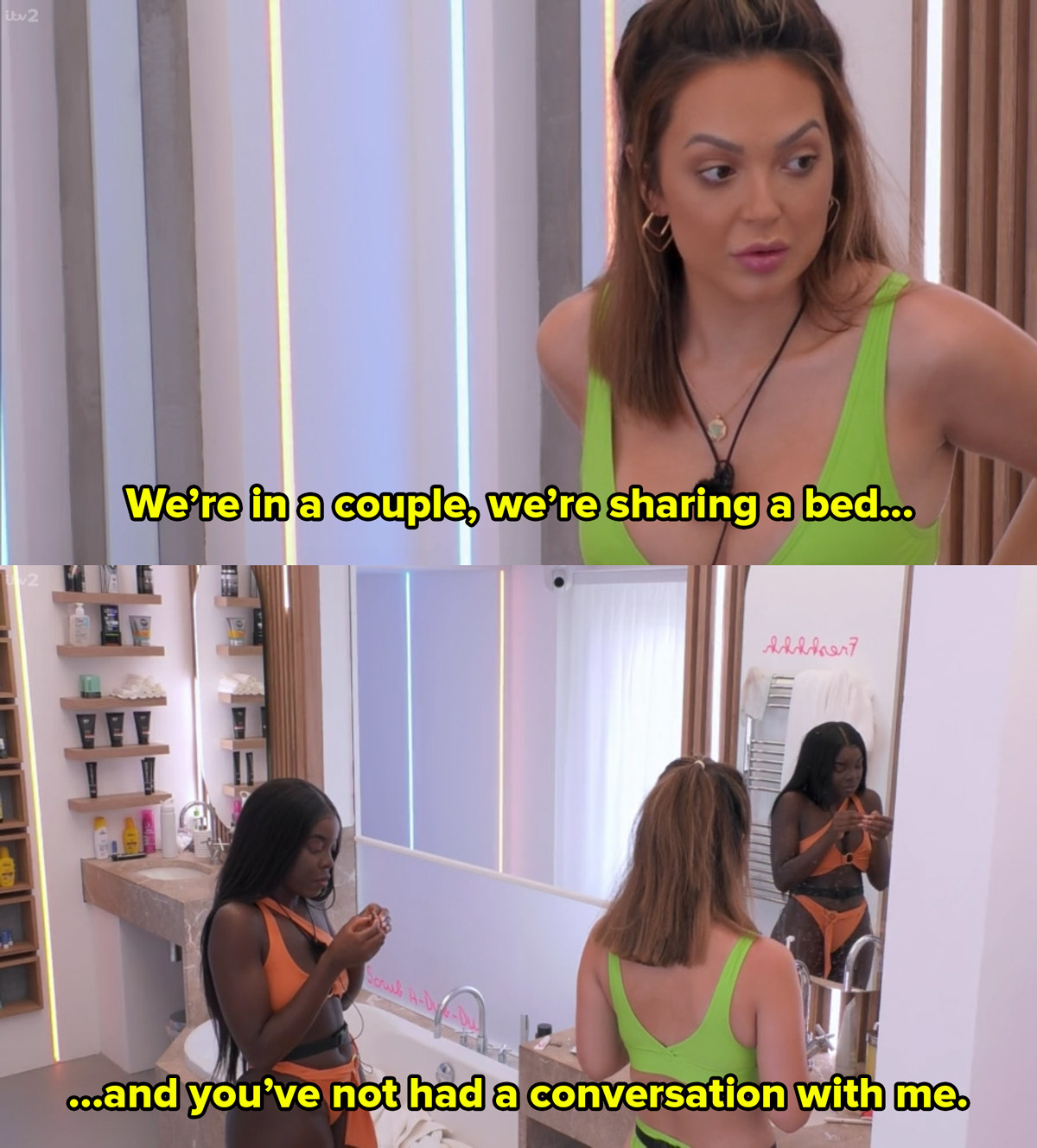 12.
During a game of beer pong, Brad was challenged to kiss the girl he fancied the most, and the girl he fancied the least.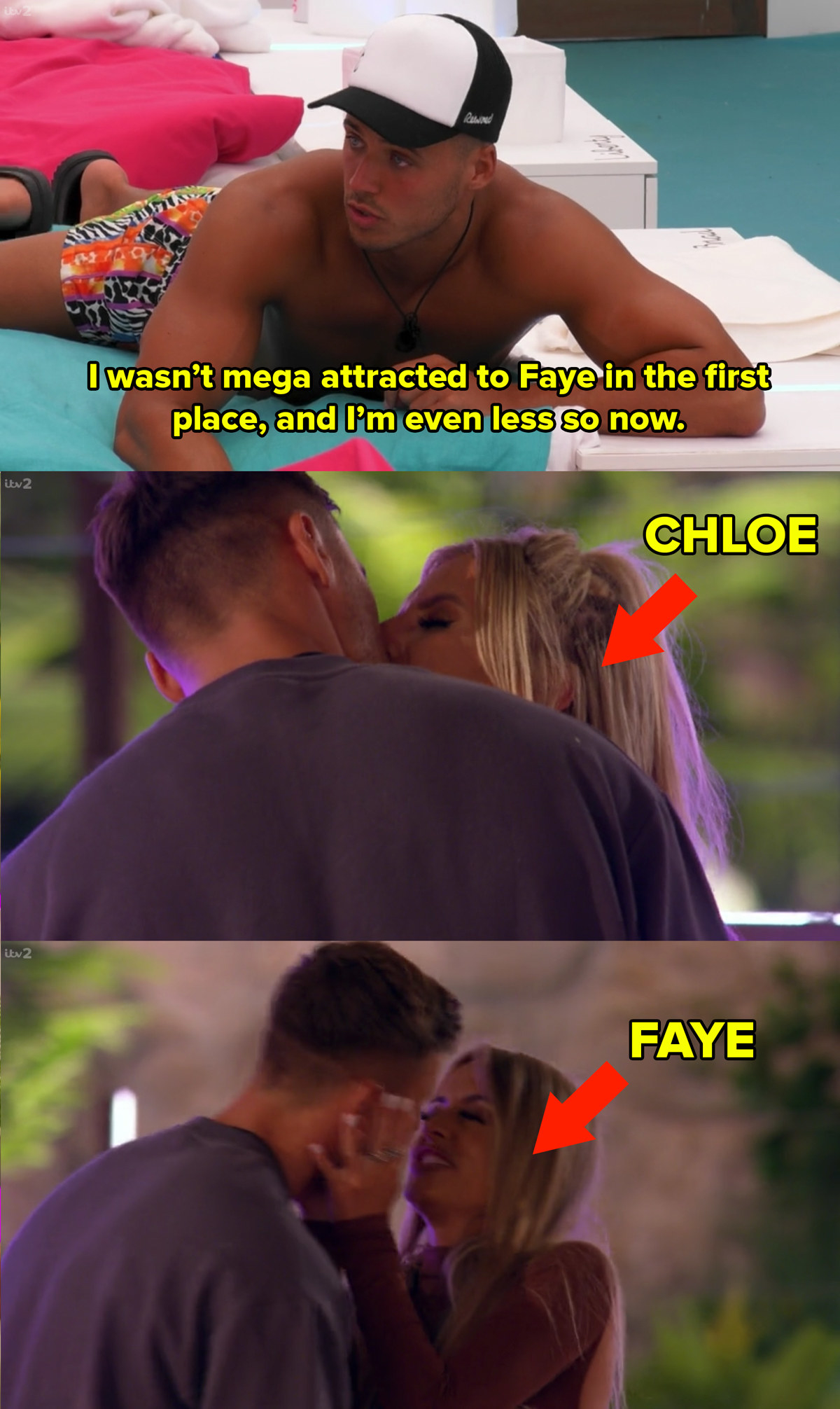 13.
After getting pied by Brad, Faye told him his personality stinks.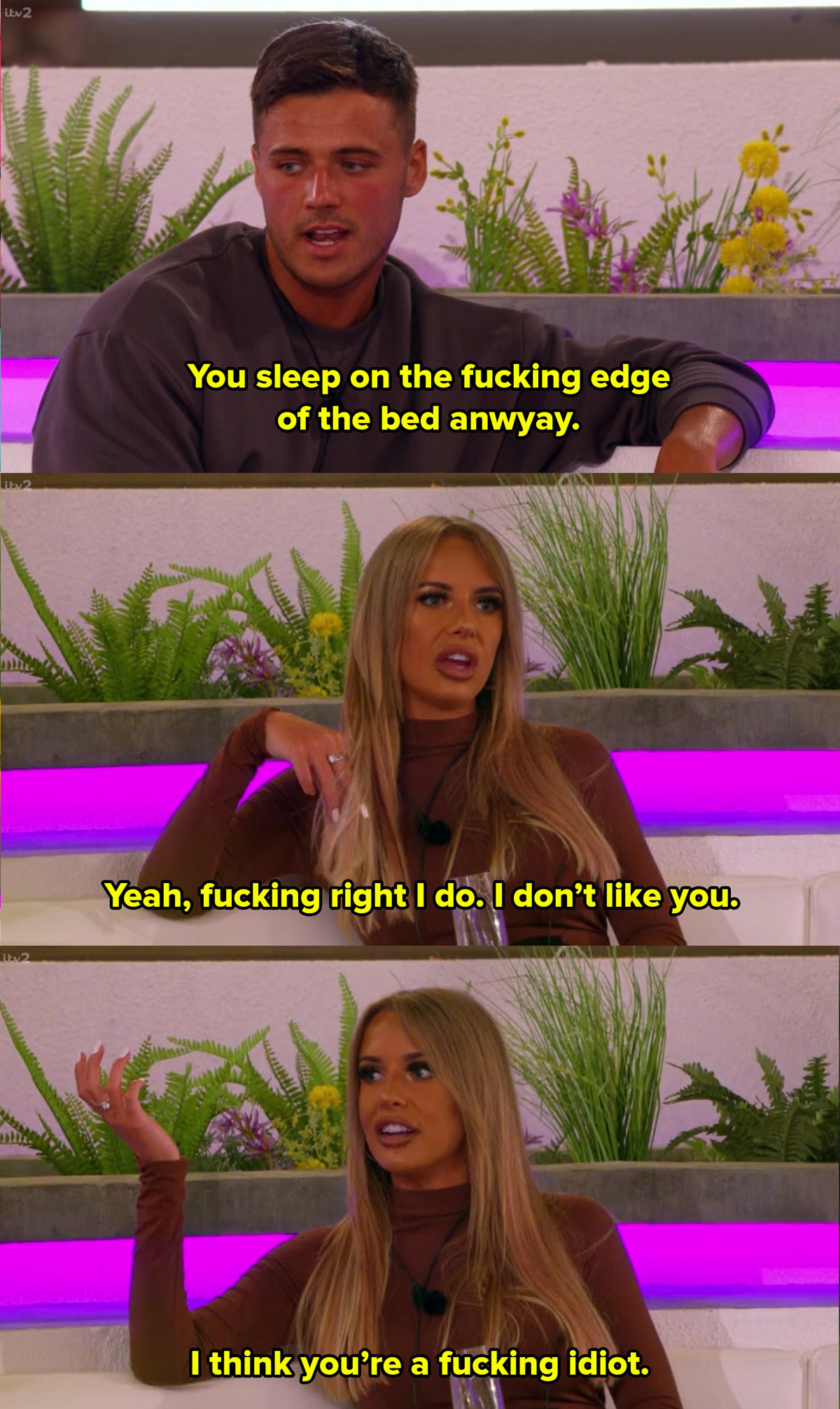 14.
After cussing out Brad, Faye started hitting it off with Hugo.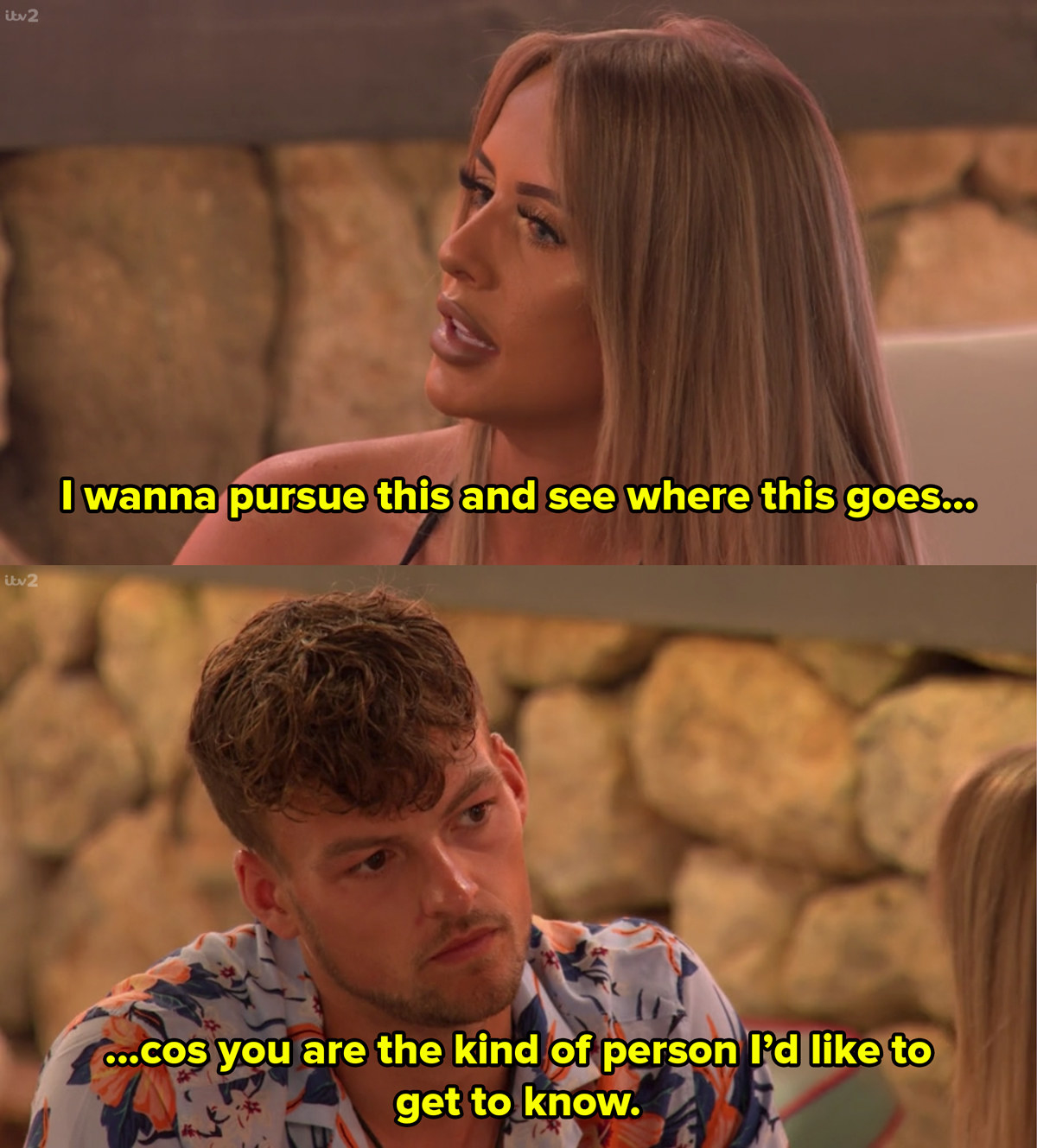 15.
Aaron cracked onto Sharon, as he wasn't feeling it with Chloe.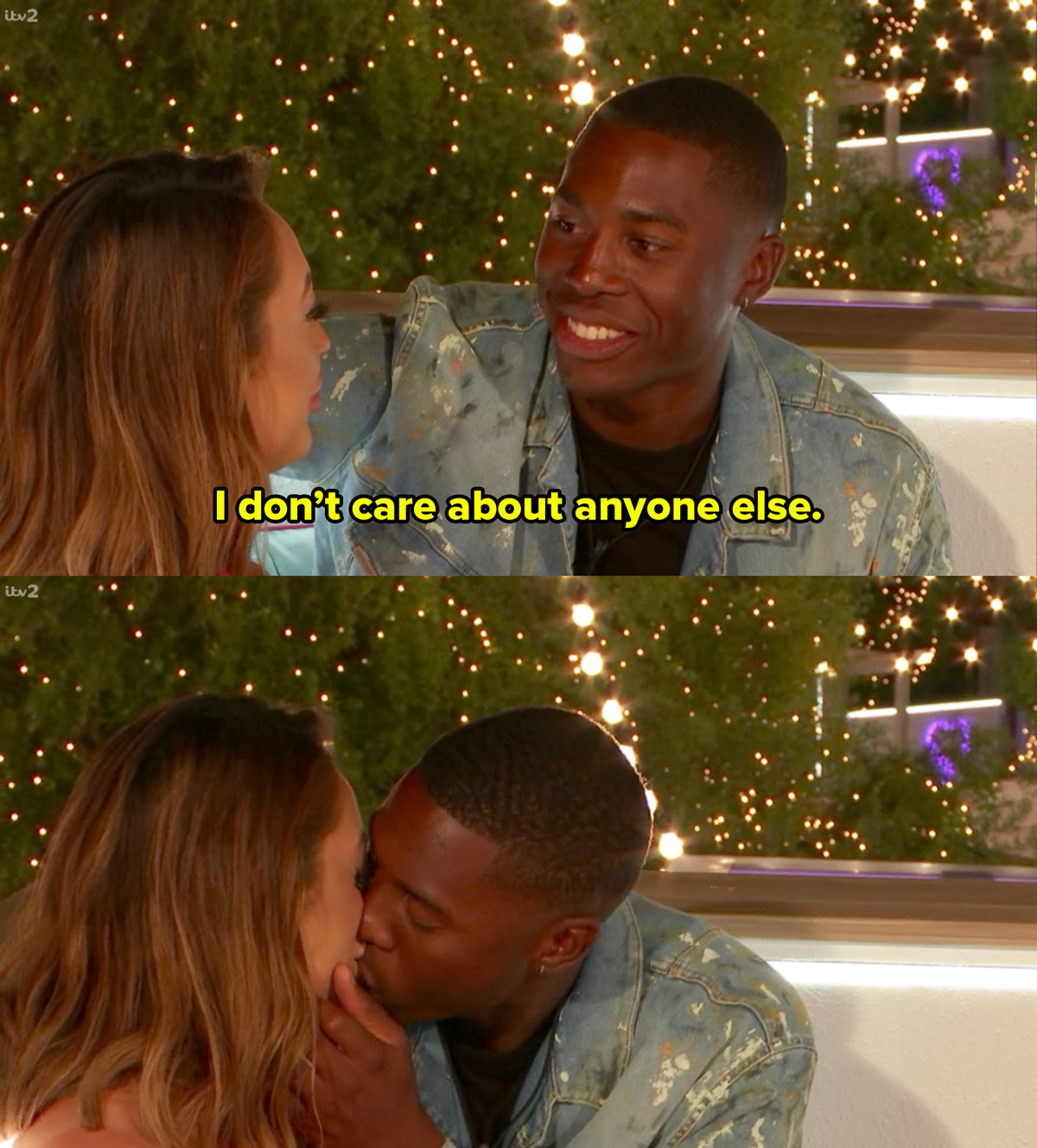 16.
But then two new boys were added to the villa, and they chose to go on dates with Faye and Sharon.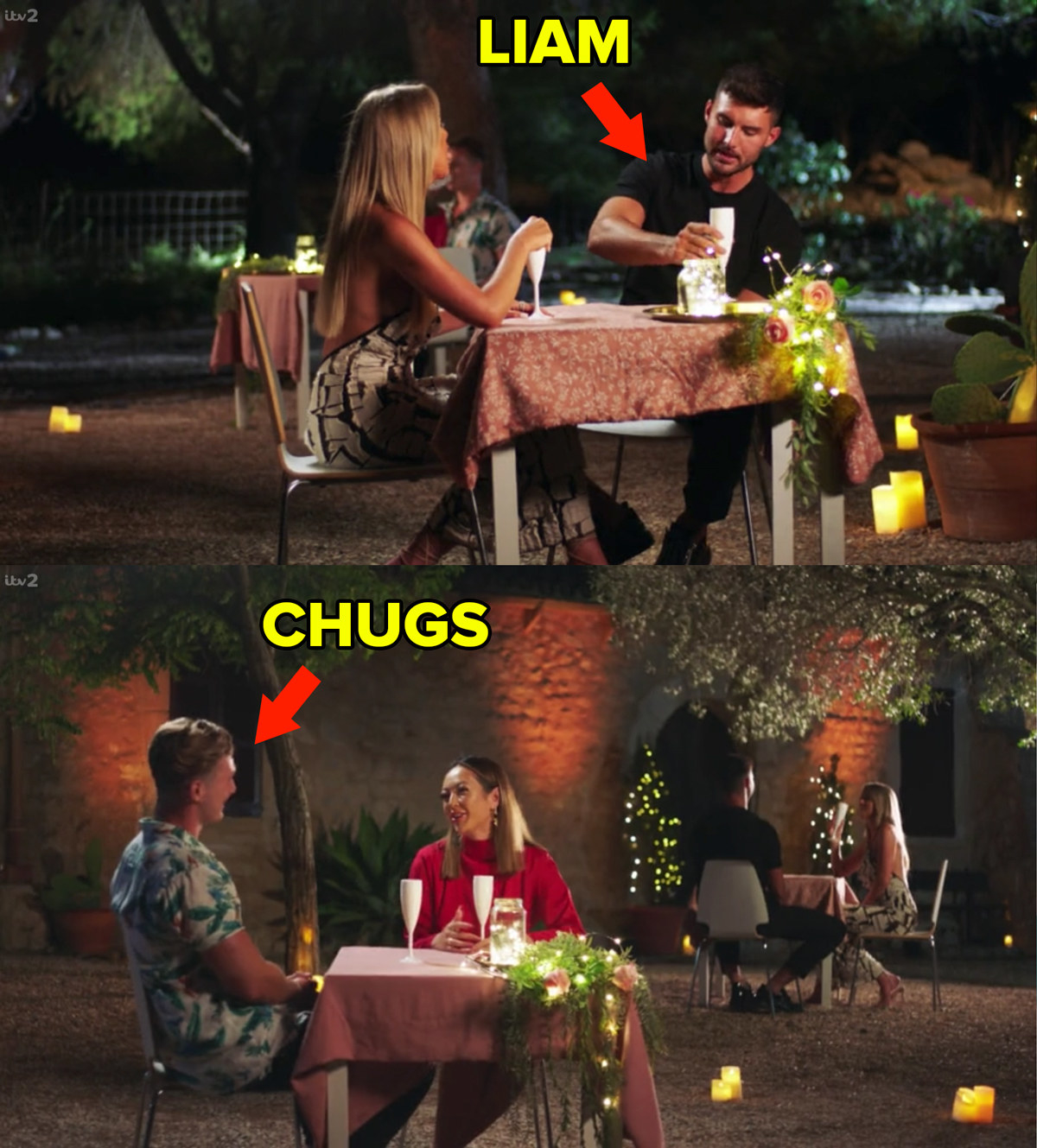 17.
On his date with Sharon, Liam revealed he was 21 years old, which no one was buying it for a second.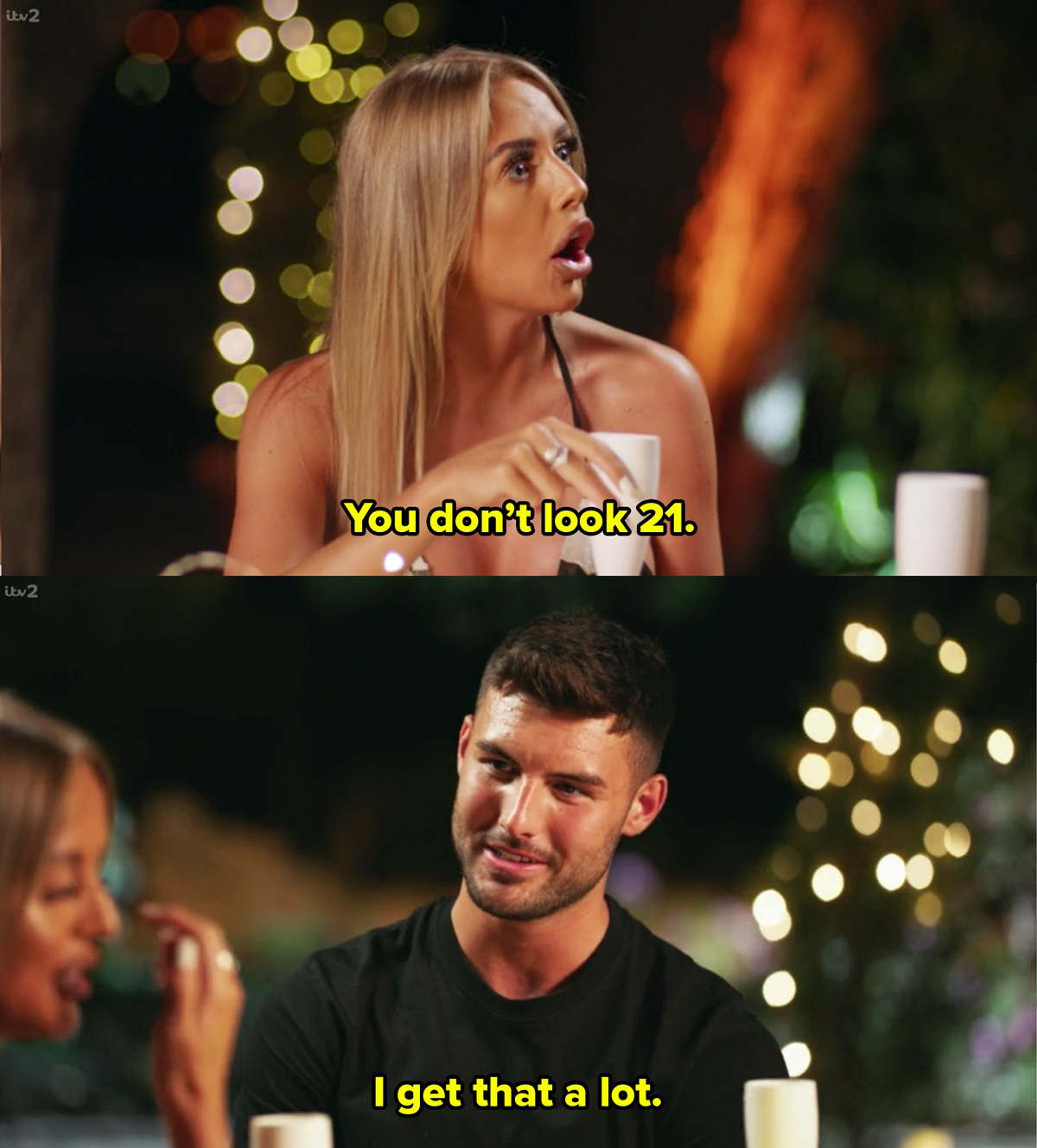 18.
Liberty admitting she was catching feelings for Jake and they kissed. But then Jake told Hugo he still wasn't sure about Lib.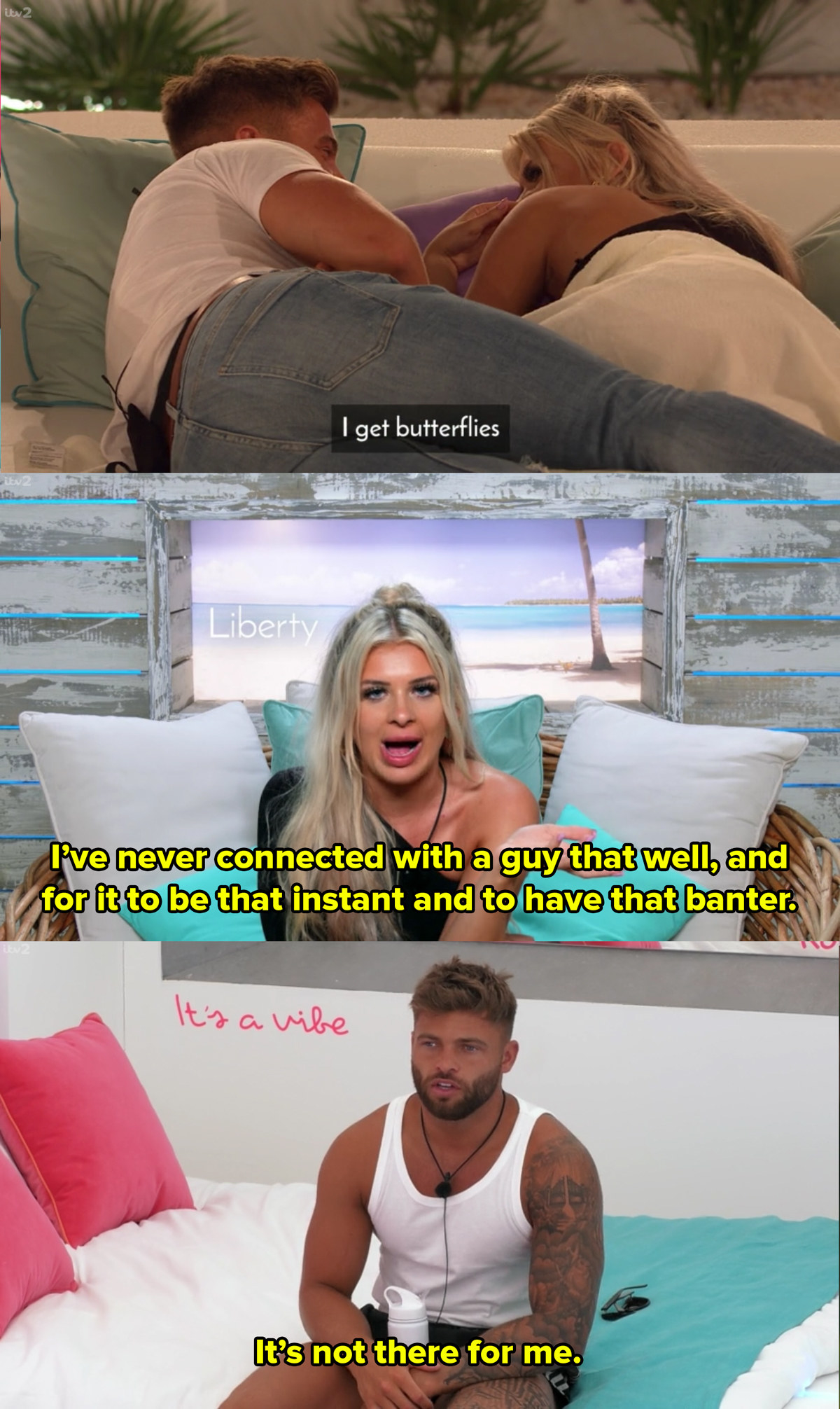 19.
And lastly, the first ever re-coupling of the series was announced!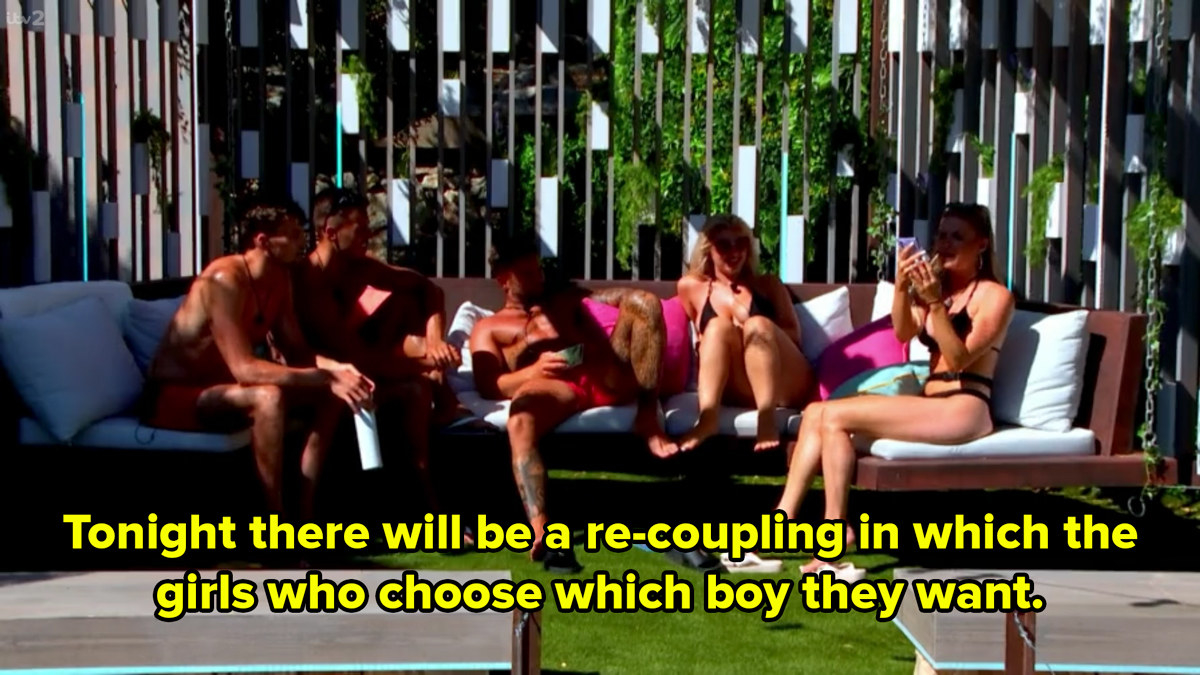 What do you think is gonna happen in tonight's episode? Let us know in the comments, and be sure to check in next week for another round-up of Love Island shenanigans!